The Windows Recycle Bin is usually a very useful tool for recovering deleted files. Unfortunately, the Windows Recycle Bin is only filled with files that are deleted from the local drives.
In certain circumstances it can also be useful that the Windows user is prohibited from changing certain settings in the Windows Recycle Bin or even calling up the properties at all. Usually, the user has the option of accessing the properties of the recycle bin via the context menu .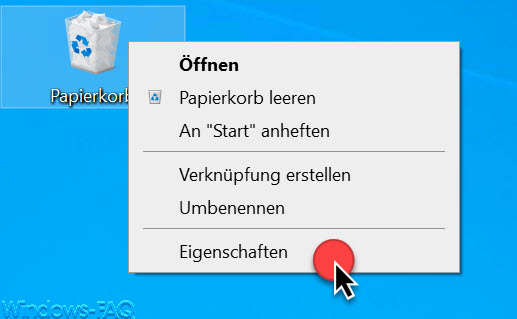 The recycle bin properties then look like this.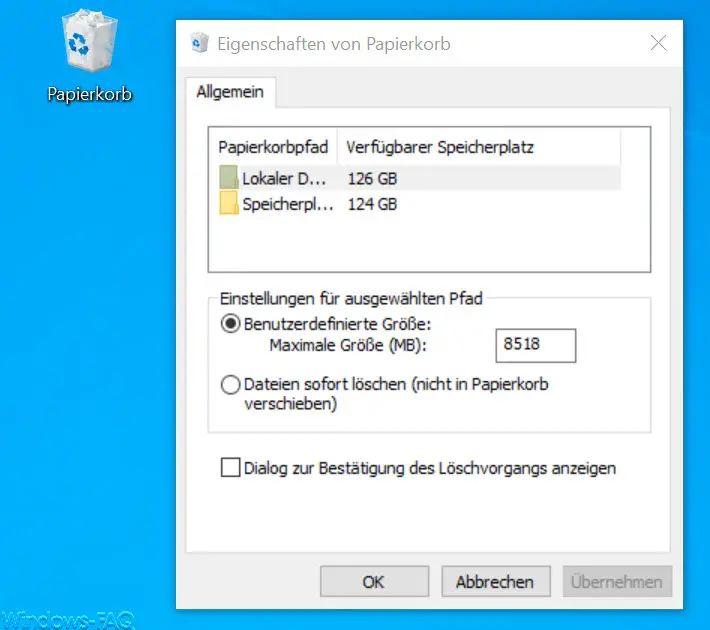 To prevent this call, Microsoft has introduced a group policy , which you can find under the following GPO path.
User configuration / Administrative templates / Desktop
The actual group policy is:
Remove the entry Properties from the context menu of the recycle bin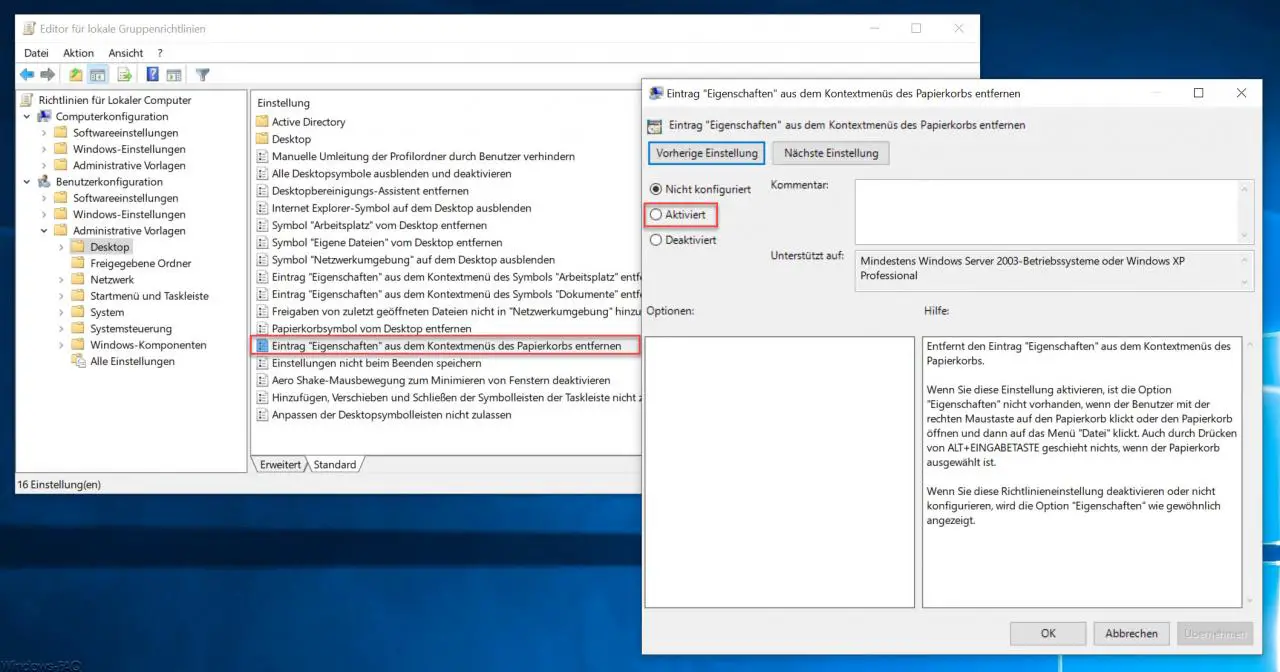 It is sufficient to activate the group policy and the user cannot change any properties of the Windows recycle bin . Microsoft explains this GPO as follows.
Removes the "Properties" entry from the context menu of the recycle bin.
If you enable this setting, the Properties option is not available when the user right-clicks the Recycle Bin or opens the Recycle Bin and then clicks the File menu . Even pressing ALT + ENTER does nothing when the Recycle Bin is selected.
If you disable or do not configure this policy setting , the Properties option appears as usual.
Under certain circumstances, it may make sense to activate this group policy and thus prevent changes to the user from the trash.
If you are interested in further articles about the " Windows Recycle Bin ", we recommend the following articles.
– Show desktop icons computer, user data, network, trash, control panel on Windows 10 desktop – Do
not show trash icon on the desktop
– Are you sure you want to move this file to the trash?
– Show trash in Windows 10 Explorer
– Windows 10 trash does not empty
– Remove Windows 10 trash (recycle.bin) from the desktop