We already reported about the Microsoft PowerToys for Windows 10 some time ago in our article " PowerToys Download for Windows 10 ".
Microsoft has now released a new version (version 0.13.0) that contains 2 new functions. In this short PowerToys tutorial we will show you which functions are new in the PowerToys .
Dark Mode in the PowerToys
The increasingly popular dark modes are now also being introduced to Microsoft PowerToys. After installing the latest version of PowerToys you will find the following display options at the end of the options.
System default app mode
Light (Light illustration)
Dark (dark mode)
We have shown you the PowerToys here once in dark mode .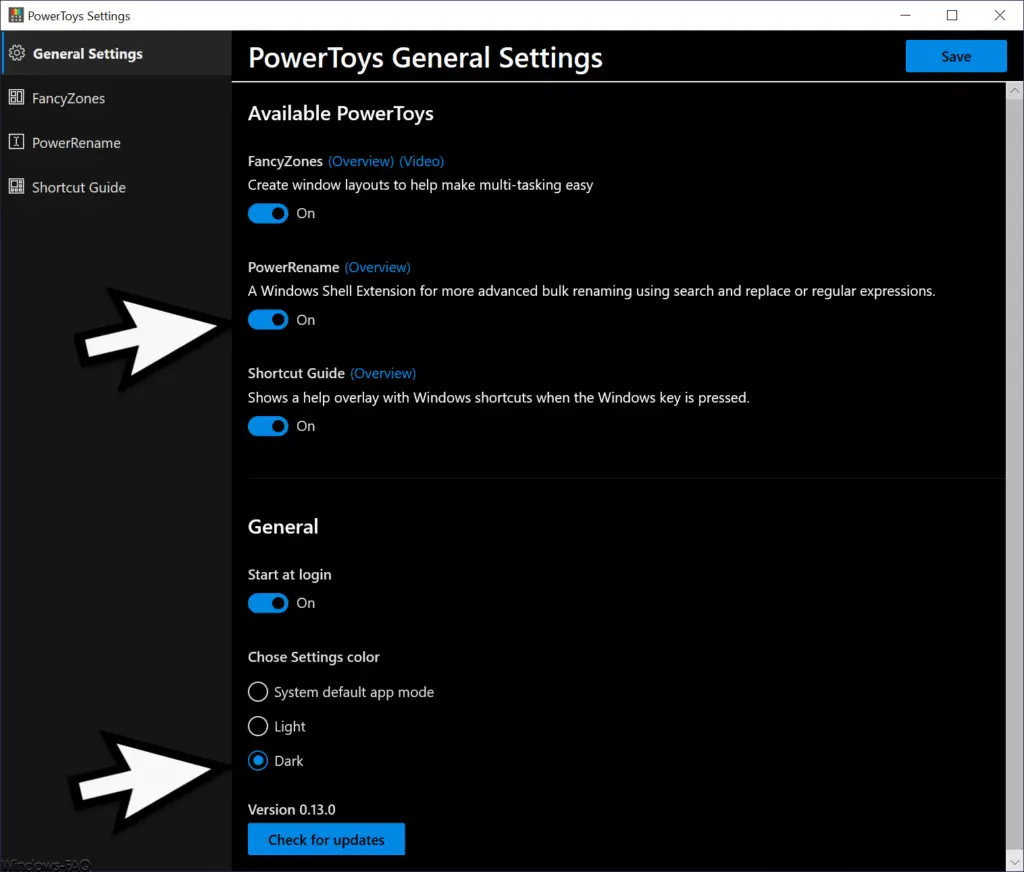 PowerRename – extension for Windows Explorer
Microsoft has the function as a really useful additional function
PowerRename
integrated into the PowerToys. This rename function integrates immediately after activating and saving the options in Windows Explorer. If you now mark files in Windows Explorer and then click the right mouse button, the Explorer context menu is extended by the entry " PowerRename ".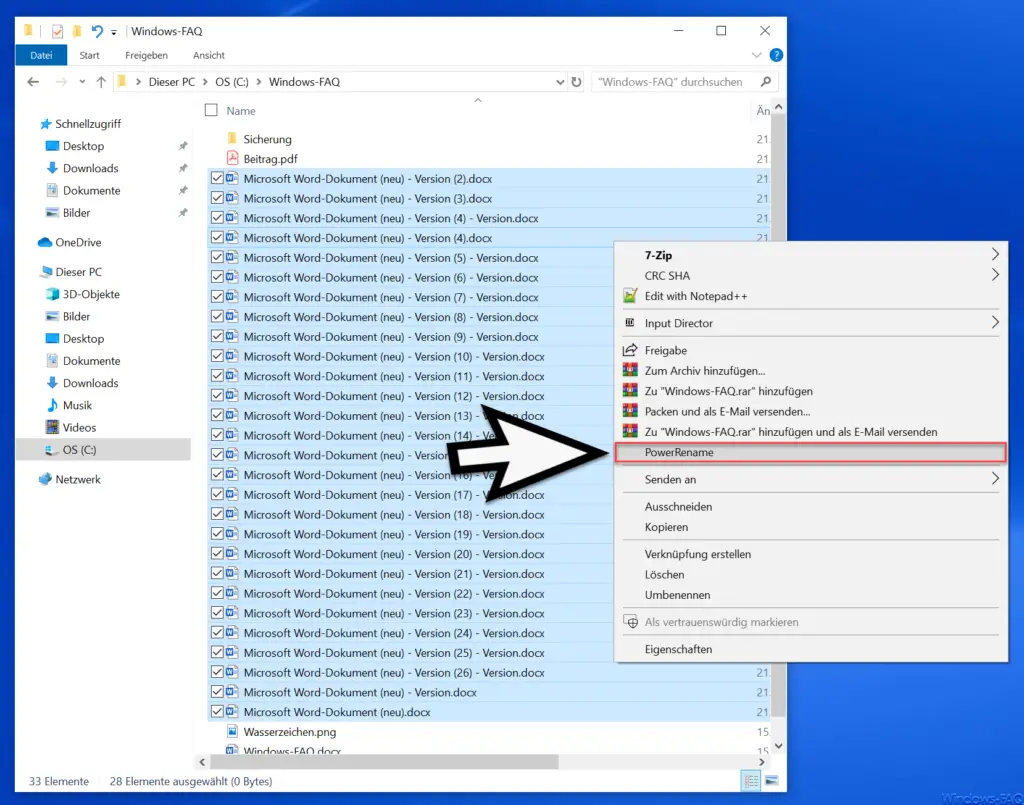 This PowerRename function offers you extensive options for quickly and easily renaming files . This function is a Windows Shell context menu extension for advanced bulk renaming with simple search and replacement.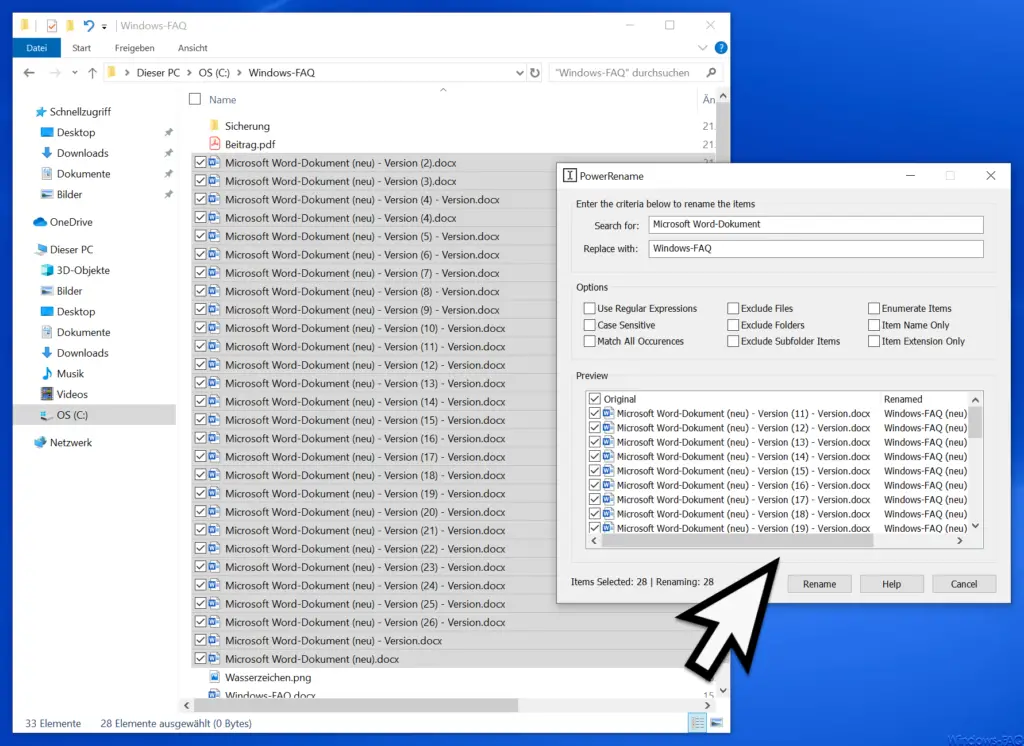 While you have entered the search term and the replacement term in the two input fields, the preview area shows what the file names would be after the renaming . In addition, you can set numerous options such as
Use regular expressions
Note upper and lower case
Compare all occurrences
Exclude files
Exclude folders
Exclude subfolders
Select items
Change only the file name (not the file extension)
Only change the file extension
Furthermore, the use of placeholders such as " * " etc. is possible in the search field . You can find a detailed list of all options on the Powertoys help page under the following link .
You can download the latest version of the PowerToys here below.
– Download Windows PowerToys Windows 10
 You can also find some other  useful Windows tools here.
– Query Windows system information with "System info "
– Start Sysinternal Tools via the Internet
– Install RSAT Tools in Windows 10 version 1809 using the Windows Settings app
– Diagnostic options for striking Windows PCs or peripheral devices