Today we would like to report about a Windows error message or pop-up desktop note , which surely many users of you know. The message is:
Not all network drives could be restored.
Below we have shown you the original image of this error message, which has currently occurred on a Windows 10 Spring Creators Update Version 1803.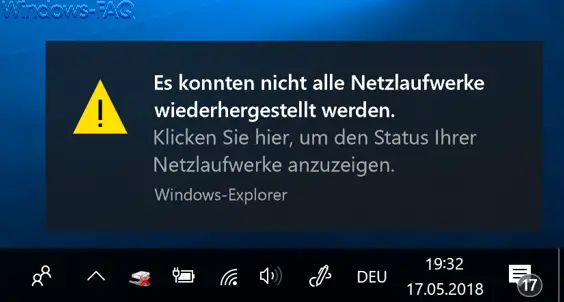 However, this message is independent of the Windows version and therefore occurs in all known Windows versions. It appears that the network driver takes too long to start the PC and cannot then make the necessary connections to the network drives immediately after logging on to Windows. Unfortunately, the exact cause of this message cannot be found.
A registry change can help
But you can get rid of this network drive message by making the following registry change. To do this, call up the following registry key in the registry editor.
Computer HKEY_LOCAL_MACHINE SYSTEM CurrentControlSet Control NetworkProvider
There you have to create a new registry value, which must be given the following name:
RestoreConnection
We have shown you here once accordingly.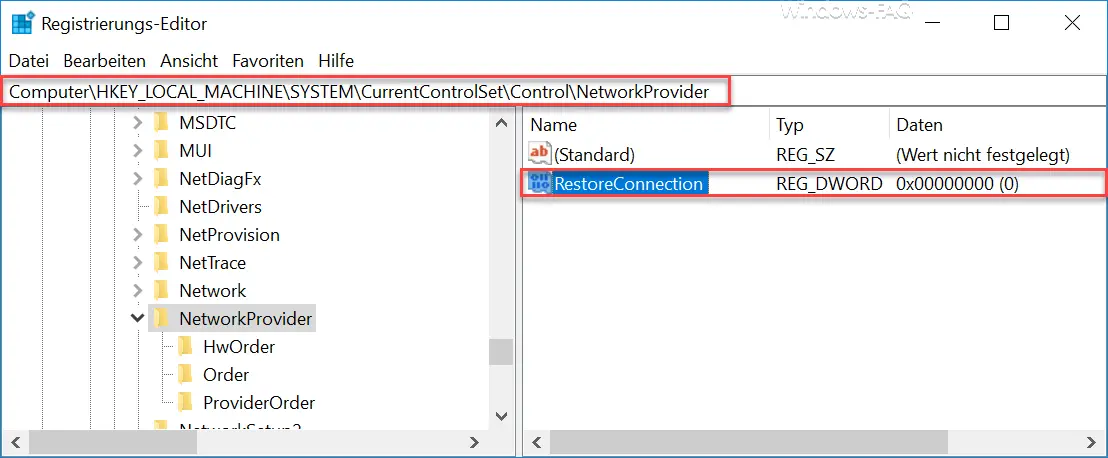 It is important that this " RestoreConnection " value is always the " DWORD value (32-bit) ". This must also be done with Windows 64-bit systems, because if you create the value as DWORD 64-bit, the registry change will not bring any improvement.
The value "0" must then be assigned to the value . Other users report that you had to enter a " 1 ", but we cannot confirm this. With us the " 0 " always brought the decisive improvement.
After a restart, the message " It was not possible to restore all network drives … " should no longer appear.
We have written many other interesting articles on the topic of " network ". Here is a brief overview of the most popular.
– Deactivate network adapter under Windows
– Connect network printer with Windows 10
– Always wait for the network when restarting the computer and logging in
– Remove or show network icon from Windows 10 task bar
– Ethernet network connection and WLAN connection with Windows 10 is clocked (metered) change
– reset network in Windows 10
– Windows system error 1231 – the network
address cannot be reached – determine network problems
– only log ping dropouts – Pingtest.bat – network inventory
– teaming of network adapters
– hide computers in the network
– use network printers without joining a domain