The update error code occurs repeatedly when installing the latest Windows updates
on how you can see here in the picture below.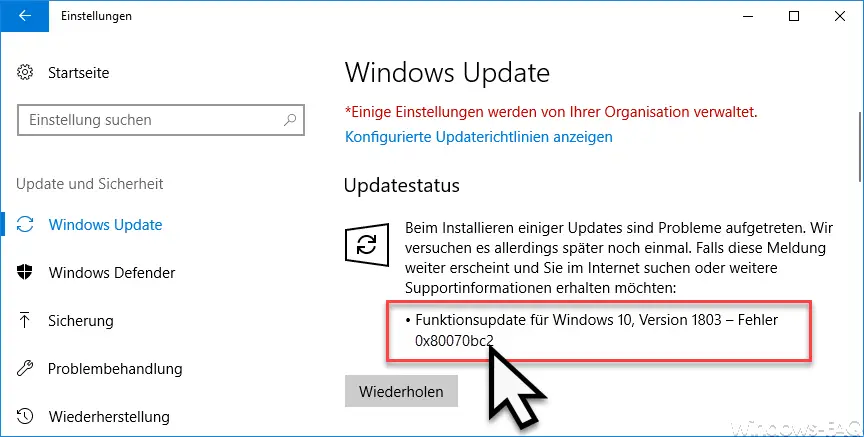 The error code occurred here when installing the new 1803 Feature Update for Windows 10, but it can also occur with any other update. Why the error code 0x80070bc2 occurs cannot be definitely said. But we can show you how we got this problem under control.
Eliminate error code 0x80070bc2
After a fresh reboot or a clean reboot (see our post on how you can deactivate all non-Microsoft services ) you first call the Microsoft website
https://www.catalog.update.microsoft.com/Home
and download the update that generates error 0x80070bc2 manually. Then you end the Windows Update service before installation. You can do this via the command prompt with the command
net stop wuauserv
done, or you call the Windows service management and stop the service " Windows Update ". Simply right-click on the service and confirm " Quit " so that you can see it here below.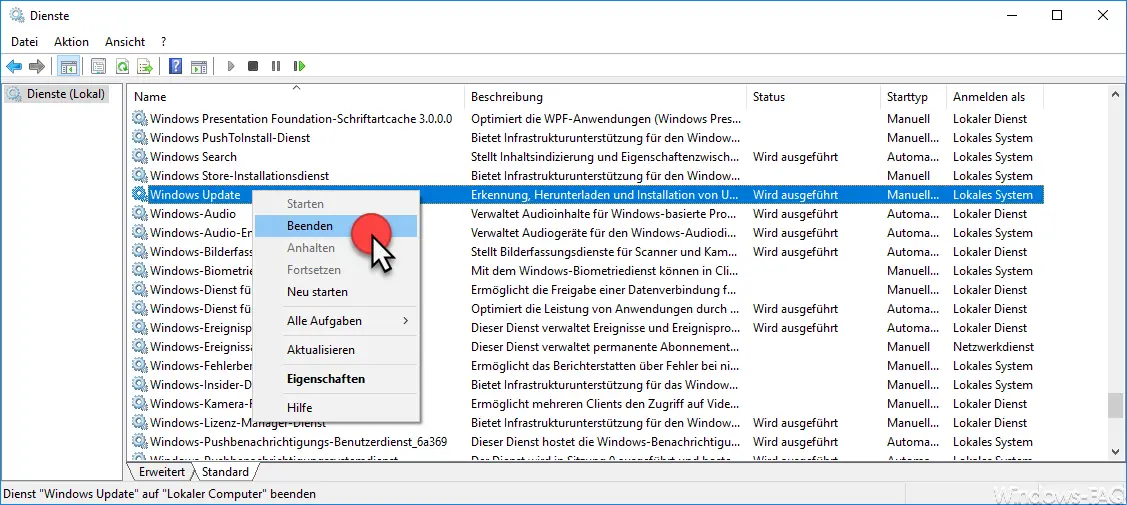 After the update service is finished, you start the installation of the Windows update, which led to the error message 0x80070bc2 . After successful installation, the Windows system must be restarted once and you no longer have any problems with the update error code  0x80070bc2 .
Virus scanner blame 0x80070bc2
In addition, we would like to add that some users also received the error code 0x80070bc2 because the installed virus scanner causes problems when installing the Windows updates. In this case, you should simply try to temporarily deactivate your virus scanner and then run the update installation again. Please do not forget to reactivate the virus scanner after successful installation.
You can also find information about other Windows Update error codes here:
– Windows Update error code 0x80244007
– 0x800f081e error code for Windows updates
– 0xC000000F Windows boot
error code – 0x80245002 error code for Windows Update
– 0x8024200D Windows Update error code
– Windows Update error code 0xC1900101 – 0x30018
– 0xC1900101 – 0x20017 Windows 10 could not be installed
– 0x80D05001 error code for Windows 10
– 0x80070035 error code "The network path was not found"
– 0x80242006 error code during Windows Update
– 0x80010108 error code during Windows 10 Update