With Windows 10 and the Feature Update 1803 (Spring Creators Update) Microsoft has integrated a new function in Windows 10, which is called core insulation . It is a security option built into Windows 10 that protects your Windows 10 installation from malicious software attacks.
This core isolation provides further protection against malware and other dangerous software. This core isolation is achieved by separating certain computer processes between the Windows 10 operating system and the hardware. Microsoft has the Windows Defender Security Center for the function
Device security
as you can see below.
Here you get into the area of ​​" Windows 10 device security ". Microsoft now offers further settings options for the " core insulation " area. To access the necessary setting options for the virtualized security of the core insulation, click on the following point.
Details on core insulation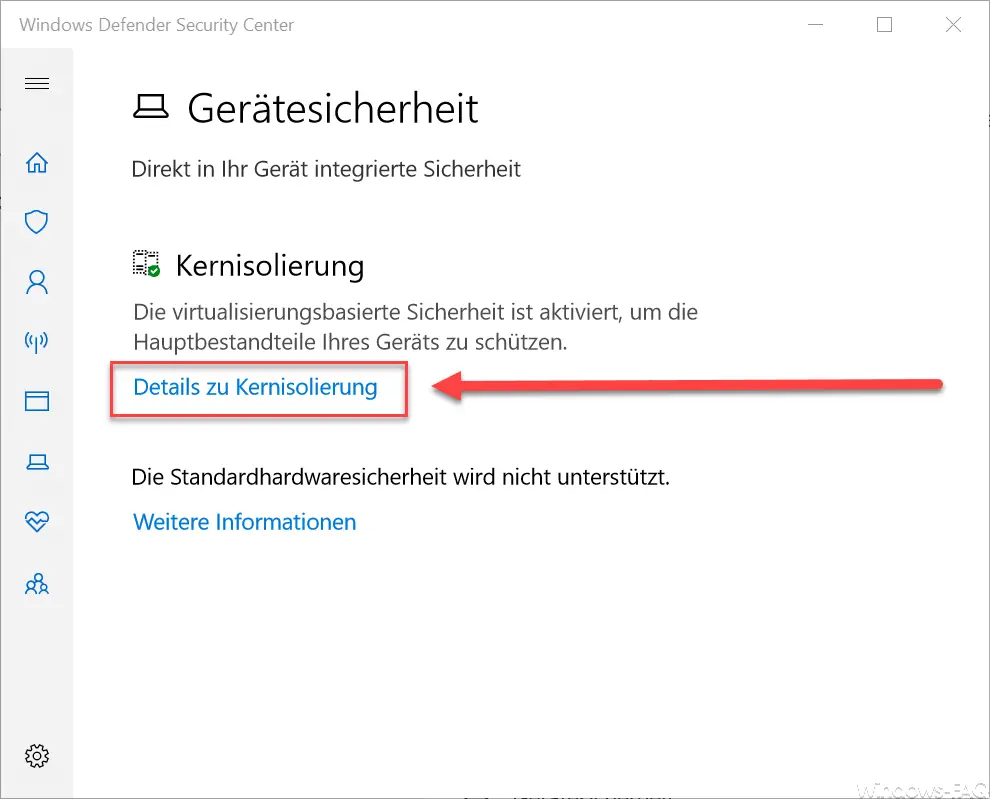 Here you are now able to activate the " memory integrity ". Simply set the corresponding slide switch to " On ". The subsequent UAC user account control query from the Windows Defender Security Center must be answered with " Yes ".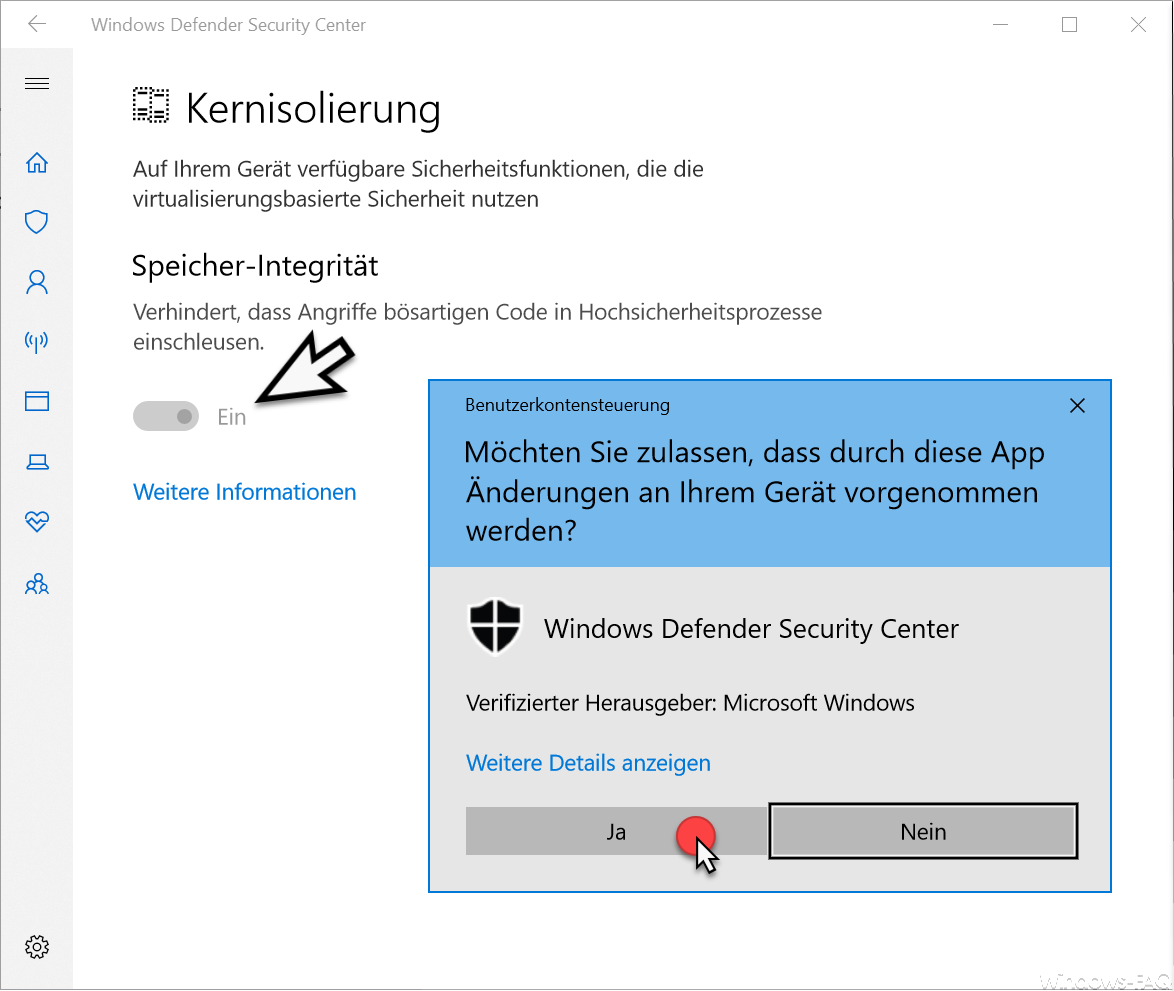 Only then is the memory integrity activated.
Then you will be warned that this change to Windows 10 core isolation requires a restart .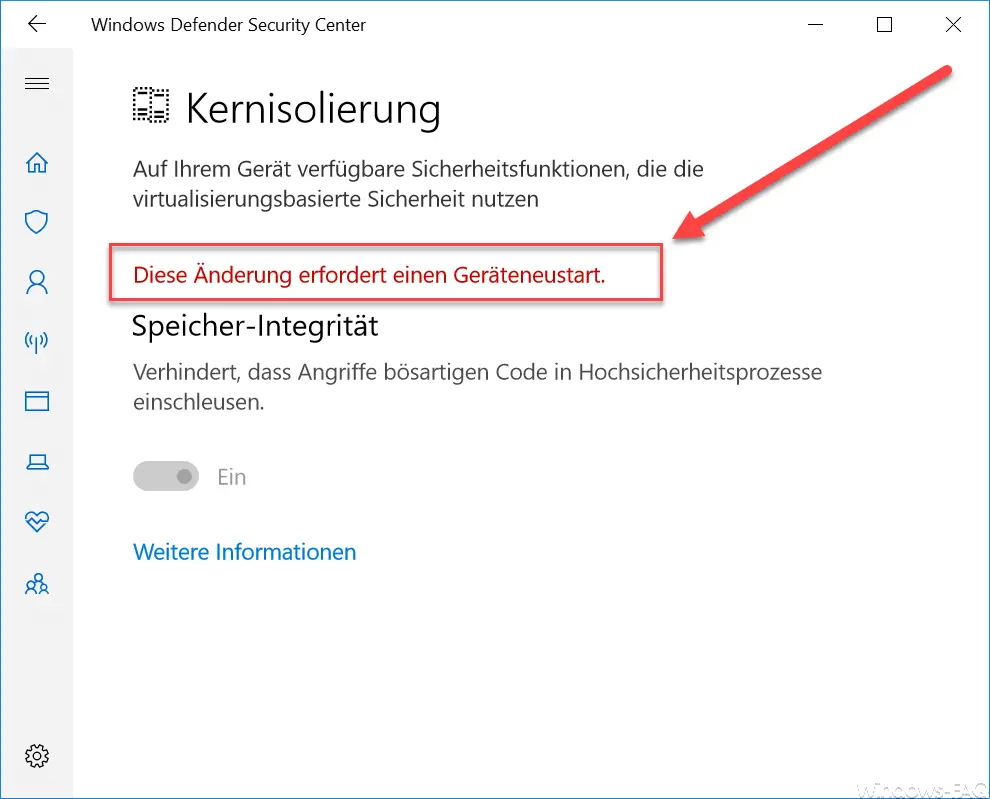 The note " Standard hardware security is not supported " only says that your hardware does not support hardware security. In this case, the virtualization-based security of the operating system is used. So far, we have not had any negative experiences after activating this option, so it makes sense to activate this core insulation .
You can find more tips and tricks around Windows in these articles.
– Convert FAT32 data carrier to NTFS format without data loss
– ISOBURN – Windows ISO burning program as command line command – Generate
large dummy files manually and quickly with a command using FSUTIL
– Call up system administration tools in Windows 10
– Show or delete available WLAN connections using a command
– Control shortcuts for important Windows setting options
– PowerShell command to deactivate the firewall
– Shut down Windows and restart with PowerShell commands