Should your PC work very slowly again , the causes can usually be clarified with the Windows Task Manager . We have often reported on the Windows Task Manager in the past, you will find suitable links to the Task Manager at the end of this article.
In our example, we have shown you below the Task Manager, which initially displayed a rather high CPU load for inexplicable reasons and the Windows 10 PC no longer responded particularly well with various actions.
When examining the running processes, we found that the following 3 processes repeatedly put a heavy load on the processor (CPU) .
Microsoft Windows Search Filter Host
Microsoft Windows Search indexing
Microsoft Windows Search Protocol Host (32-bit)
So the solution was already relatively clear, it is because of the Windows background indexing , which Windows calls permanently to index certain files and folders. The fastest way to find out which files and folders are in the Windows indexing is to call the following program.
control / name Microsoft.IndexingOptions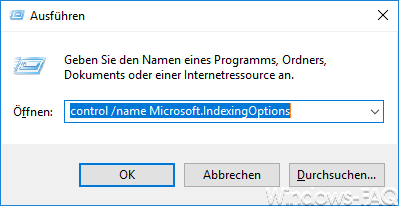 After calling the program, you will immediately come to the " Indexing Options ", where you can see the " Included Places ". We have also shown this to you here.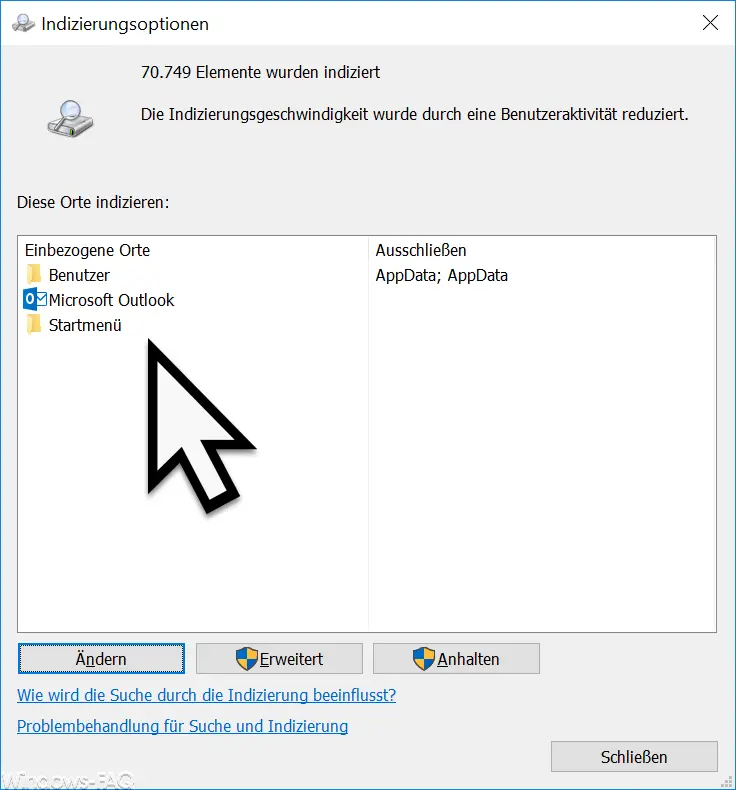 In our example you can see that certain areas of the " user ", the " start menu " and Microsoft Outlook are permanently indexed. With the button " Change " you can change these included places, as you can see here.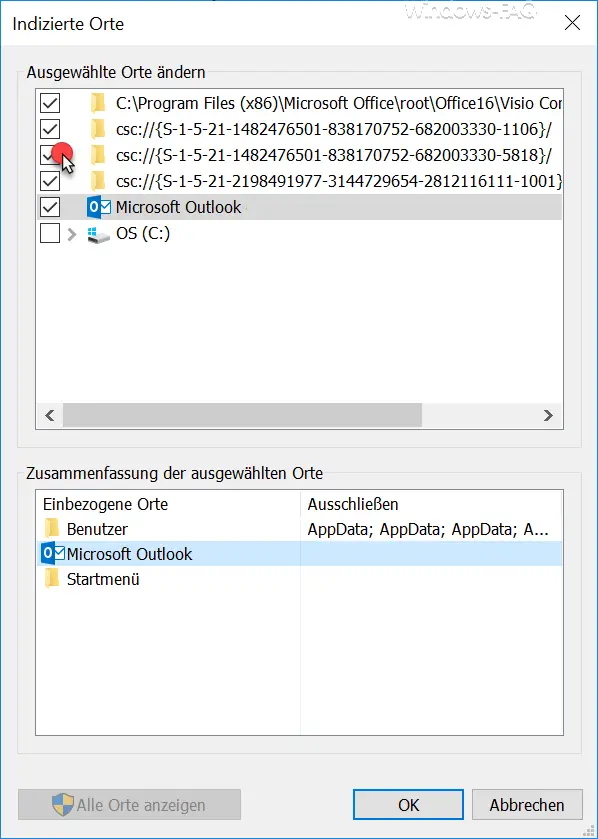 After we removed the locations that do not need to be indexed from the selection, the indexing times also shortened significantly and the 3 processes that we listed above used significantly less system resources . If you remove Microsoft Outlook from the indexing list , this can mean that you can no longer search in Outlook. So you should consider carefully whether you want to remove Outlook from the indexing list.
You can find further information on the Windows Task Manager in this article here on our Windows blog.
– Show CPU utilization of the logical processors in Windows Task Manager
– Show GPU performance in Windows Task Manager
– Windows operating time (runtime) is incorrect in Task Manager in Windows 10
– Start Windows components quickly with a command – Short commands part 2
– Hidden trick to end Windows Explorer and restart
– Swap standby for shutdown in the start menu
– Start Autostart in Windows 10 Task Manager directly
– Clean Windows 10 Autostart with Task Manager (MSCONFIG)
– Prevent access to Task Manager – Call
Task Manager via desktop shortcut or from the Superbar
– Call the Windows 7 Task Manager
– Show the command line of running processes in the Task Manager –
Determine system runtime
– Computer starts up too slowly – that helps!