With the update KB4088891 , another cumulative update was also released for Windows 10 version 1703 (Creators Update) that night.
The update  KB4088891 raises the Windows version to build number 15063.994 and the update is now available via the Windows Update Catalog and the integrated Windows Update function. At the end of this article you will also find the direct download link for the appropriate update of your Windows 10 installation.
The following problems are fixed with the update KB4088891 .
Addresses issues with a GDI handle leak in the Windows Ribbon control.
Issues with BitLocker decryption or encrypting a drive that can damage files protected with EFS have been resolved.
Addresses an issue in which iSCSI may not be recognized when sending a request if an iSCSI request contains an incomplete header in the first packet.
Adds support for additional SSDs in " stornvme ".
Japanese keyboard layout was previously unable to function properly during a remote support session.
Eliminates rendering problems in the Edge Browser for PDF documents with backgrounds created with various third-party publishing tools.
Addresses an issue that reduced the performance of the Universal CRT in the _gcvt and _gcvt_s functions.
Addresses issue where output for a file or pipe in the Universal CRT for the Standard Error Stream (STDERR) has been fully buffered.
Resolves UCRT (Universal C Runtime) issues by adding the access mode "x" flag to support the fopen () function.
Addresses issues with a race condition in Universal C Runtime (CRT) that occurs when the global locale is updated. The problem corrupts the current locale reference number and triggers a double free condition.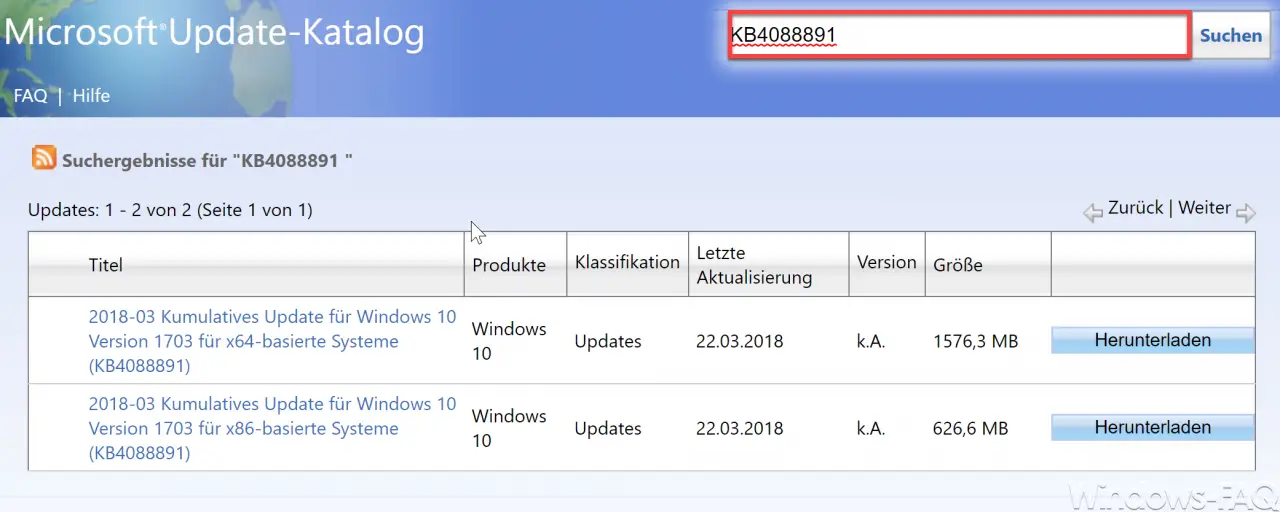 Here are the download links for the update KB4088891 :
– 2018-03 Cumulative Update for Windows 10 Version 1703 for x64-based Systems (KB4088891)
– 2018-03 Cumulative Update for Windows 10 Version 1703 for x86-based Systems (KB4088891)