Microsoft has just released update KB4054517 for Windows 10 Fall Creators Update version 1709 . Update KB4054517 , like every Microsoft Patchday , is a cumulative update for Windows 10, in this case for the Fall Creators Update.
It raises the Windows 10 build number to 16299.125 . The cumulative update KB4054517 is now available for download via the integrated Windows Update function and the Windows Update Catalog . Below you can see Windows 10 when downloading the update.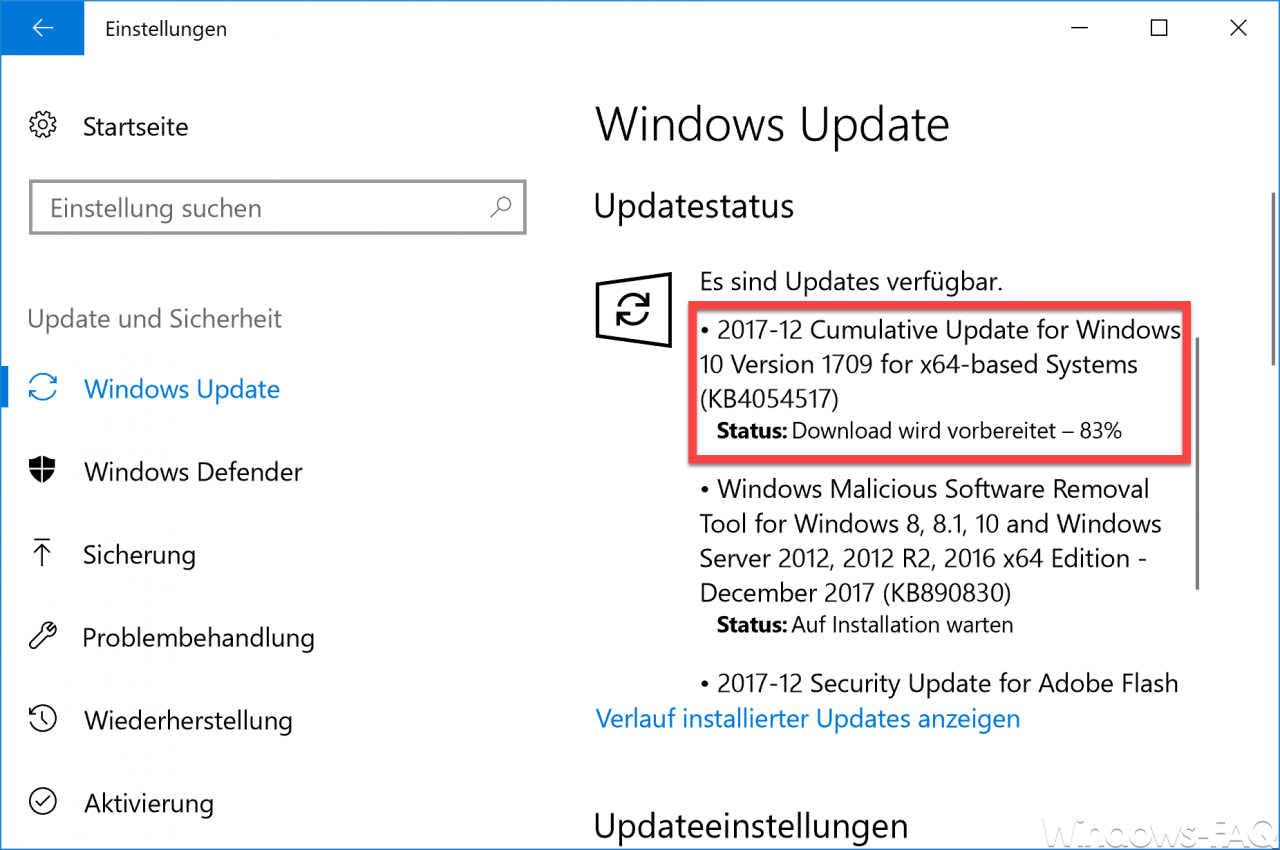 Microsoft has only integrated bug fixes in this cumulative update KB4054517 and it should improve the stability of Windows 10. The following information is currently available about update KB4054517 .
Changes to the visibility of the button to start from Internet Explorer and the Edge Browser .
Previously, problems could arise if Windows Defender Device Guard and Application Control blocked the execution of certain applications, even in test-only mode.
Resolves the problem of resetting the PLC bit on U0 / U3 transitions.
Resolves an issue with Bluetooth devices that do not support bonding .
Problems with the touch keyboard regarding the standard layout have been fixed.
Previously, problems could arise if a touch keyboard for a third-party input method editor (IME) did not have an IME ON / OFF key.
Errors regarding time zone information have been fixed.
Addresses an issue in which the user can not copy or clone virtual machines (VM) when using the System Center Virtual Machine Manager (VMM) . The error message is " 0x80070057 – Invalid parameter ". This issue affects the VMM UI and PowerShell scripts that are used to clone and copy virtual machines .
Furthermore, security updates for the Microsoft Scripting Engine, Microsoft Edge and Windows Server have been integrated into this update.
You can   download the update KB4054517 directly here below:
– 2017-12 Cumulative Update for Windows 10 Version 1709 for x64-based Systems (KB4054517)
– 2017-12 Cumulative Update for Windows 10 Version 1709 for x86-based Systems (KB4054517)