Microsoft released two more new Windows Updates for Windows 10 Version 1703 Creators Update tonight . These are the updates  KB4021572 and  KB40215723 . On the Microsoft Update Knowledgebase pages, these two updates are classified as critical updates and also as dynamic updates.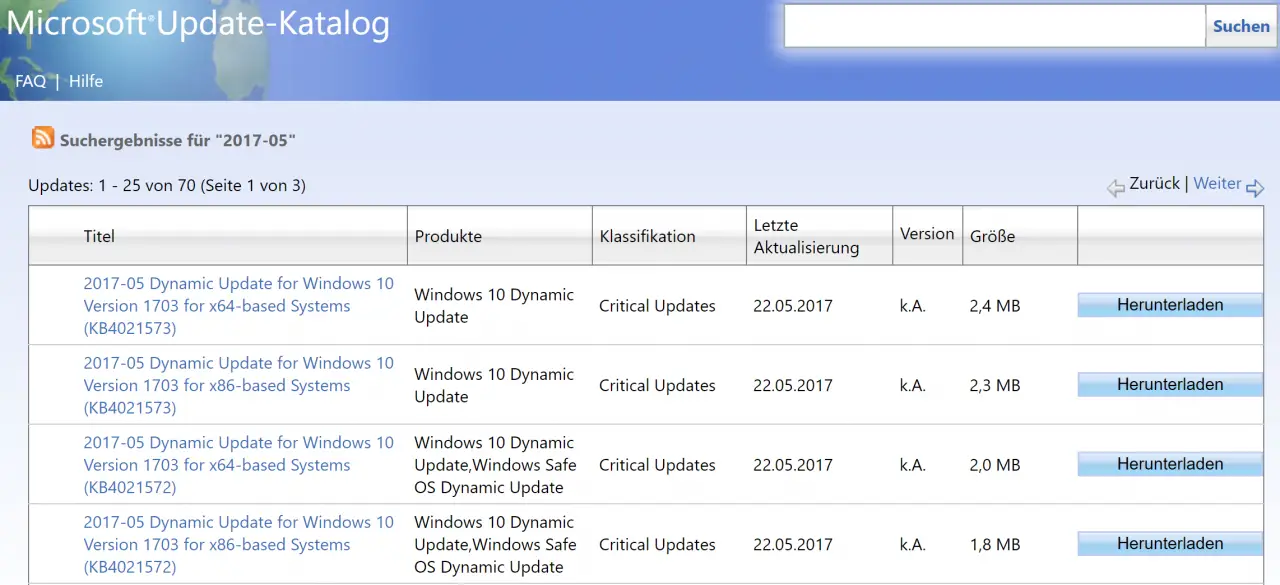 Both updates are not particularly large. After the installation, the Windows 10 build number does not change, a reboot of the Windows 10 system is also not necessary. The following information is available for the two updates:
KB4021572:
It is a compatibility update for the upgrade to Windows 17 Version 1703 Creators Update. It replaces the previous "Dynamic Update for Windows 10 Version 1703 ( KB4020001 )". You can find more information about this update in the Knowledgebase article "Compatibility update for upgrading to Windows 10 Version 1703: May 23, 2017".
KB4021573:
There is a compatibility update on this update . This update replaces the previous update "2017-05 Dynamic Update for Windows 10 Version 1703 for x64-based Systems ( KB4020007 )". All information about this update can be found in the Microsoft article on update KB4021573.
You can download and install both updates this evening using the integrated Windows Update function . Of course, these updates are also available for everyone to download from the Microsoft Update Catalog .
Of course you will also find the direct download links to the two new updates for Windows 10 Creators Update below.
– 2017-05 Dynamic Update for Windows 10 Version 1703 for x64 systems (KB4021572)
– 2017-05 Dynamic Update for Windows 10 Version 1703 for x86 systems (KB4021572)
– 2017-05 Dynamic Update for Windows 10 Version 1703 for x64 systems (KB4021573) )
– 2017-05 Dynamic Update for Windows 10 Version 1703 for x86 systems (KB4021573)