Microsoft released the all-new cumulative update KB4016871 for Windows 10 Version 1703 Creators Update tonight . It changes the Windows build number to two different build numbers. After installation, your client can have either build number 15063.296 or  15063.297 .
Like all Windows updates, this update is already available for download via the built-in Windows Update function. Below you can see the update KB4016871 in the Windows Update window.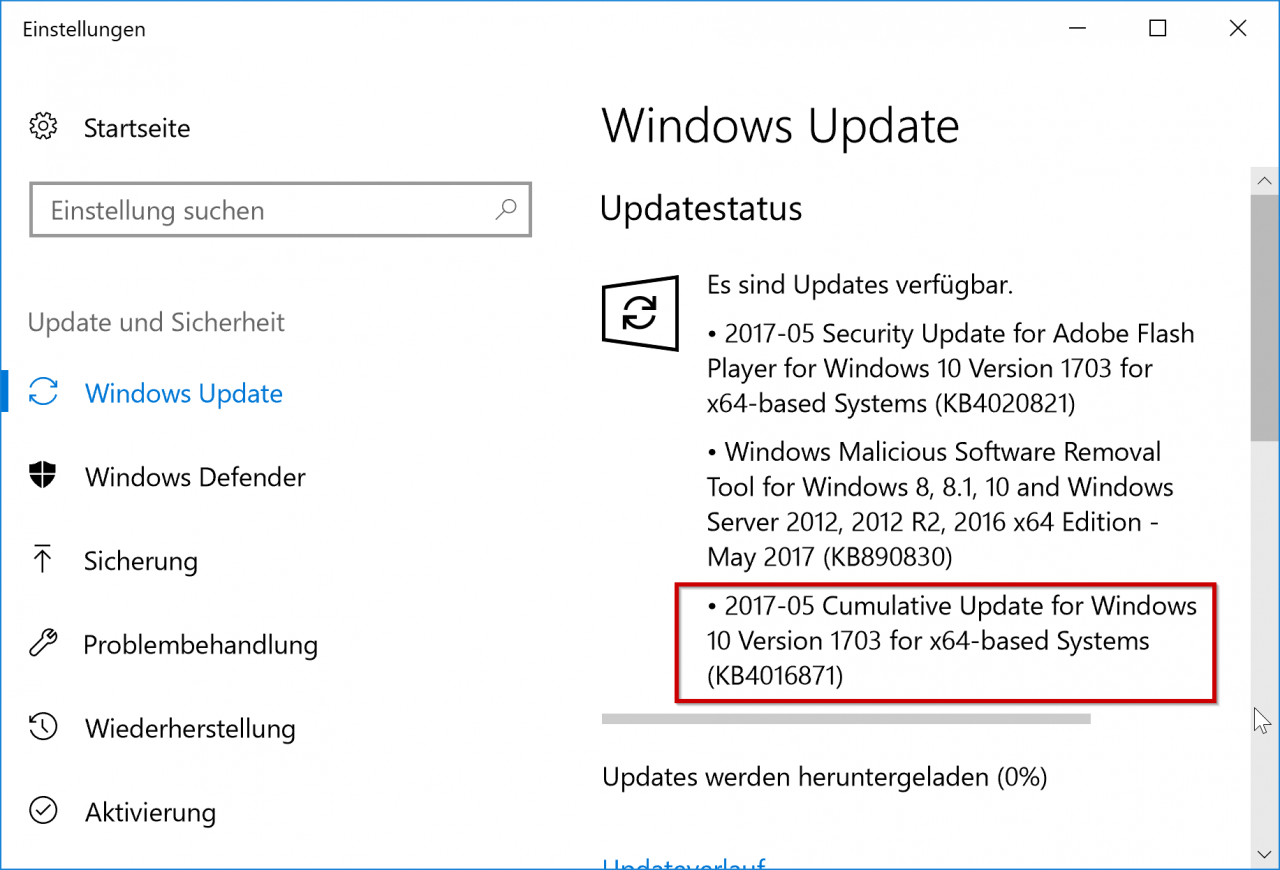 The following changes and adjustments have been included in this update for Windows 10 Version 1703.
Problems with Surface Hub devices have been eliminated, as they wake up from "sleep" every 4 minutes after 2 hours of operation.
With "autochk.exe" it can happen that drive checks are skipped accidentally and thus no corruption is fixed, which can lead to data loss.
Problems with the Microsoft Edge browser that use the TCP Fast Open function have been eliminated .
Furthermore, problems with the Microsoft Arc Touch Mouse Bluetooth connectivity have been fixed.
Security updates for the following components are included in this update KB4016871 : Edge Browser, IE, MGC (Microsoft Graphics Component), SMB-Server, Windows COM, MSE (Microsoft Scripting Engine), Windows Kernel, Windows Server and the .Net Framework.
After the update you can check your current Windows 10 build number with the command "winver". In our example, we are shown the build number 15063.296 , for other Windows 10 clients, however, the 15063.297.

Of course you can also download the update from the Microsoft Update Catalog Server . Or you can use the links at the end of this article.

Below you will find the links to the downloads of the update KB4016871 directly from the Microsoft servers.
– Update Windows 10 version 1703 for x64-based systems (KB4016871)
– Update Windows 10 version 1703 for x86-based systems (KB4016871)