Microsoft released update KB3150513 for Windows 10 version 1607 Anniversary yesterday . This is a compatibility update for Windows 10 Anniversary and is used to prepare the Windows 10 version for the Creators Update version 1703 .
The update is available for download for all Windows 10 users . You can either download and install it using the familiar Windows Update function, or you can of course find it in the Microsoft Update Catalog as always . At the end of this article, the direct links to the downloads of KB3150513 are also listed.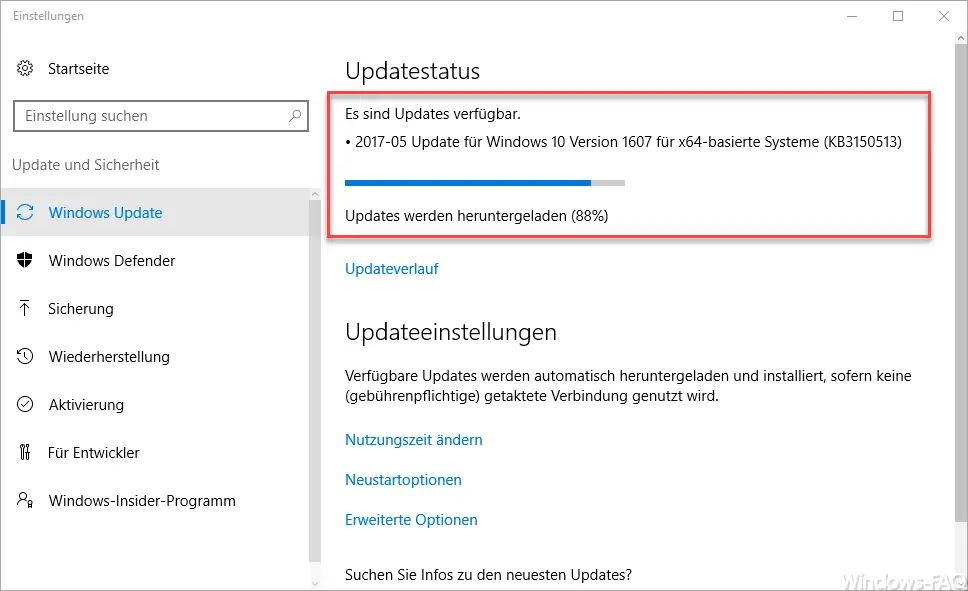 The updates are very small updates that have a size of just under 2.5MB. When installing this update, only the following 3 files are exchanged .
Appraiser.sdb
Appraiser_data.ini
Appraiser_telemetryrunlist.xml
Update KB4013429 is a prerequisite for installing this compatibility update for Windows Anniversary . All necessary information about this update can be found in our article "KB4013429 Cumulative Update for Windows 10 Version 1607 Anniversary" here in our blog.
After installing the update KB3150513 no Windows restart is necessary. No new Windows build number is generated either . All further information is also available directly from Microsoft on the Knowledgebase article about the update KB3150513 .
Below you will find the download links for this new compatibility update KB3150513.
– 2017-05 update for Windows 10 version 1607 for x86-based systems (KB3150513)
– 2017-05 update for Windows 10 version 1607 for x64-based systems (KB3150513)
Note: You can find all the necessary information about the Windows 10 Version 1703 Creators Update in our article "Update Windows 10 to Version 15063 Creators Update (Build 15063.013) ".
Update from May 17th, 2017 : Microsoft released an update of Windows 10 update KB3150513 last night. Further adjustments to the Appraiser system files have been made. You can find all the information you need in the Microsoft Knowledge Base article on update KB3150513 . The download links above now download the latest update.
Update from May 24th, 2017: Tonight the update KB3150513 was revised again and published again. Already on May 17, changes were made in the same area. We have now updated the links for downloading the updates to the latest versions.