Currently, numerous users receive the error code 0x8024401c during the Windows update. This also happened to us a few days ago and we have shown you below the update error message that we received when installing Windows 10 updates on a Windows 10 version 1607 anniversary system.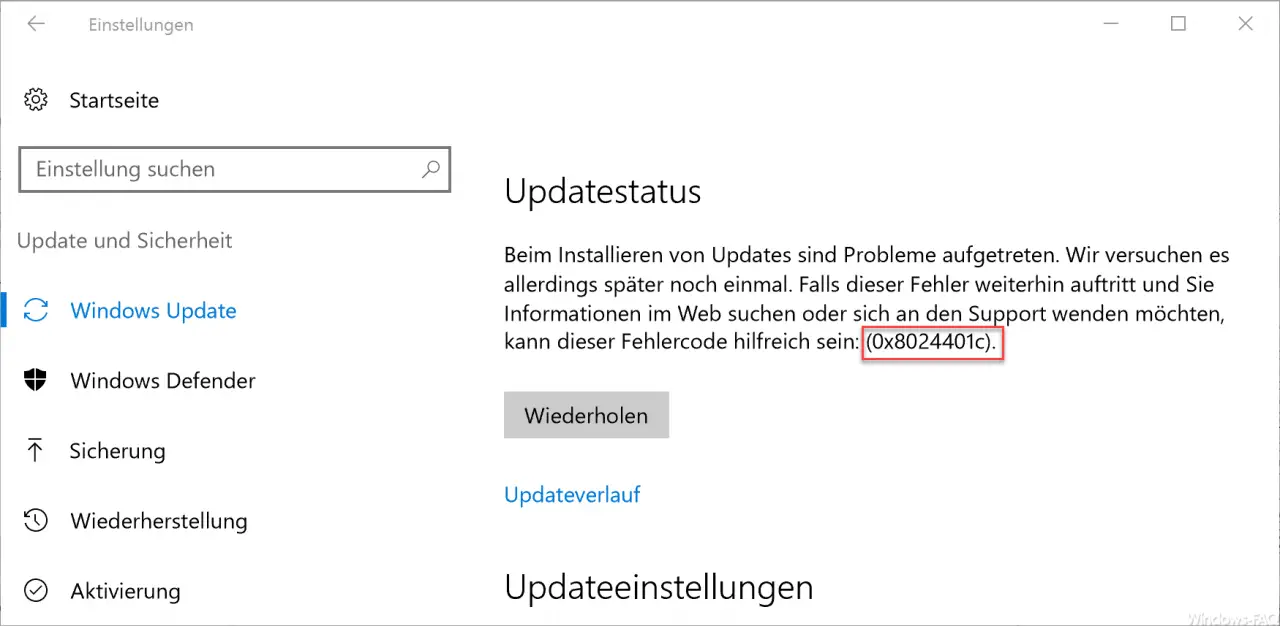 After doing some research on the Internet, we found the following solutions.
Important information from August 17, 2017.
0x8024401c update error code after Windows 10 August update
There are currently problems after installing the Windows 10 update from August 2017 with the update package KB4034658 . This causes problems after the installation and causes partially serious problems with the Windows Update function and the appearance of error code 0x8024401c , as you can see above.
Apparently the local update database is shot up by installing the update . This update must first be uninstalled so that the systems can continue to work properly. Microsoft has not yet officially commented on the issue.
0x8024401c on the Microsoft Surface
Users who receive this error code on a Microsoft Surface Tablet should try the following steps. Since our problem also occurred with a Surface 4 Pro , we were able to try it out successfully. First you have to use the Windows registry editor with the key combination

and call the command " regedit ". Then switch to the following registry key.
HKEY_LOCAL_MACHINE SYSTEM ControlSet001 Services mrvlpcie8897
There should be the following entry
TXAMSDU
If this is at the value " 1 ", please change to the value " 0 ". Afterwards you have to reboot your Windows PC and then the update error 0x8024401c should no longer occur.
Reinstall the network card
Another option is to completely reset the entire network. To do this, you have to go to the Windows 10 settings, which you can call up with the following key combination (Windows key + "I") .

You then have to switch to the " Network status " area by simply entering this search term in the search bar.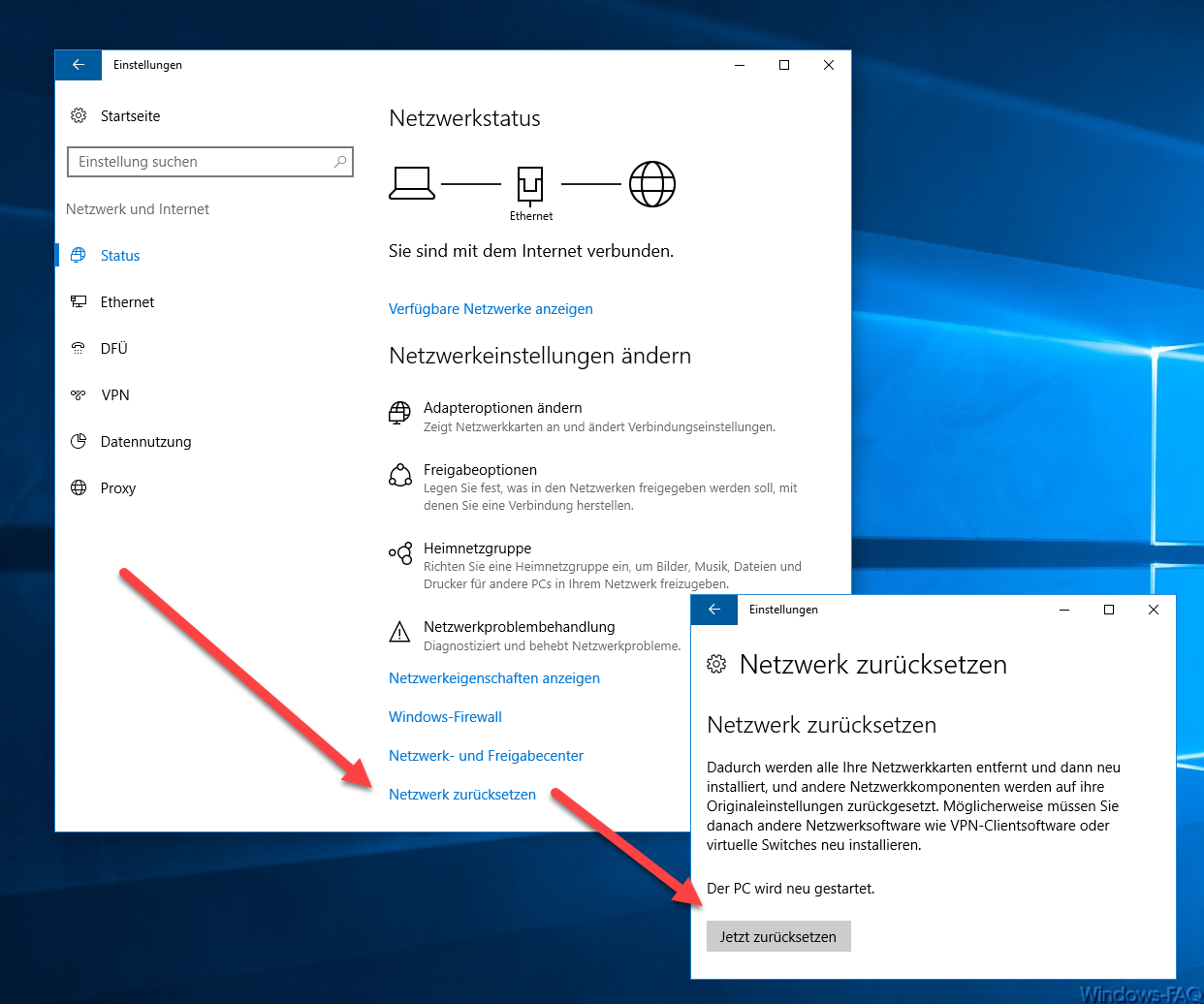 There you will find the item " Reset network " in the lower area . We described exactly how this works and the consequences of this in the report " Reset network in Windows 10 ". After that, the error code 0x8024401c should no longer occur.
Further help on Windows update errors can also be found in the following articles here on Windows FAQ.
– 0x8007052E error code with Windows Update
– Windows Update error code 0x80080008
– 0x80070490 Windows Update error code
– 0x8000ffff Windows error code
– 0x8e5e03fa Windows 10 Update error code
– Windows Update error code 0x80240fff
– 0xc1900201 error code with Windows 10 Anniversary Update
– 0x80070003 error code with Windows Update
– Windows Update error code 0x80240437
– 0x80240031 Windows Update error
– 0x80248007 error code for Windows Update
– Windows Update error code 0x80245006
– 0x80072ee7 error code for Anniversary Download
– 0xc004f014 error code for Windows 10 Upgrade Home -> Pro