The Windows Update error code 0x800704c7 unfortunately occurs very often. We have shown you below an original error image of update error 0x800704c7 . This error code occurred while installing a cumulative Windows 10 for Windows 1607 Anniversary .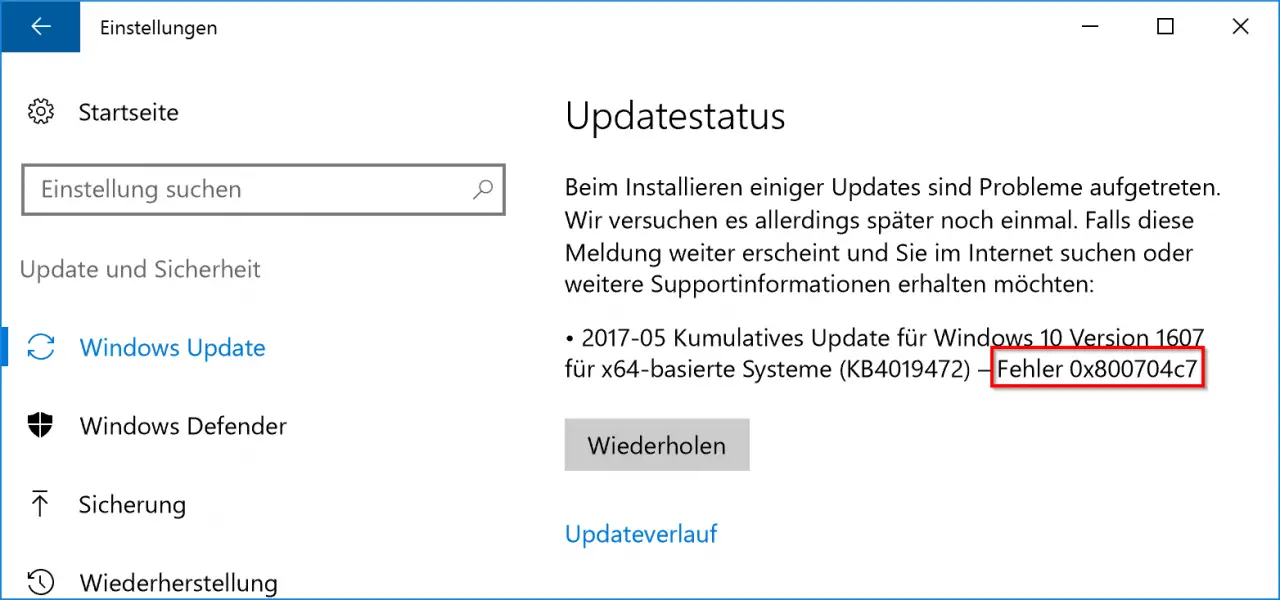 There are 2 ways to work around error code 0x800704c7 .
Windows troubleshooting
First you go to the Windows Troubleshooter . This works by your on the taskbar, the word " Troubleshooting eingebt". Then the relevant control panel window is opened. In the lower area there is the point " Troubleshoot Windows ".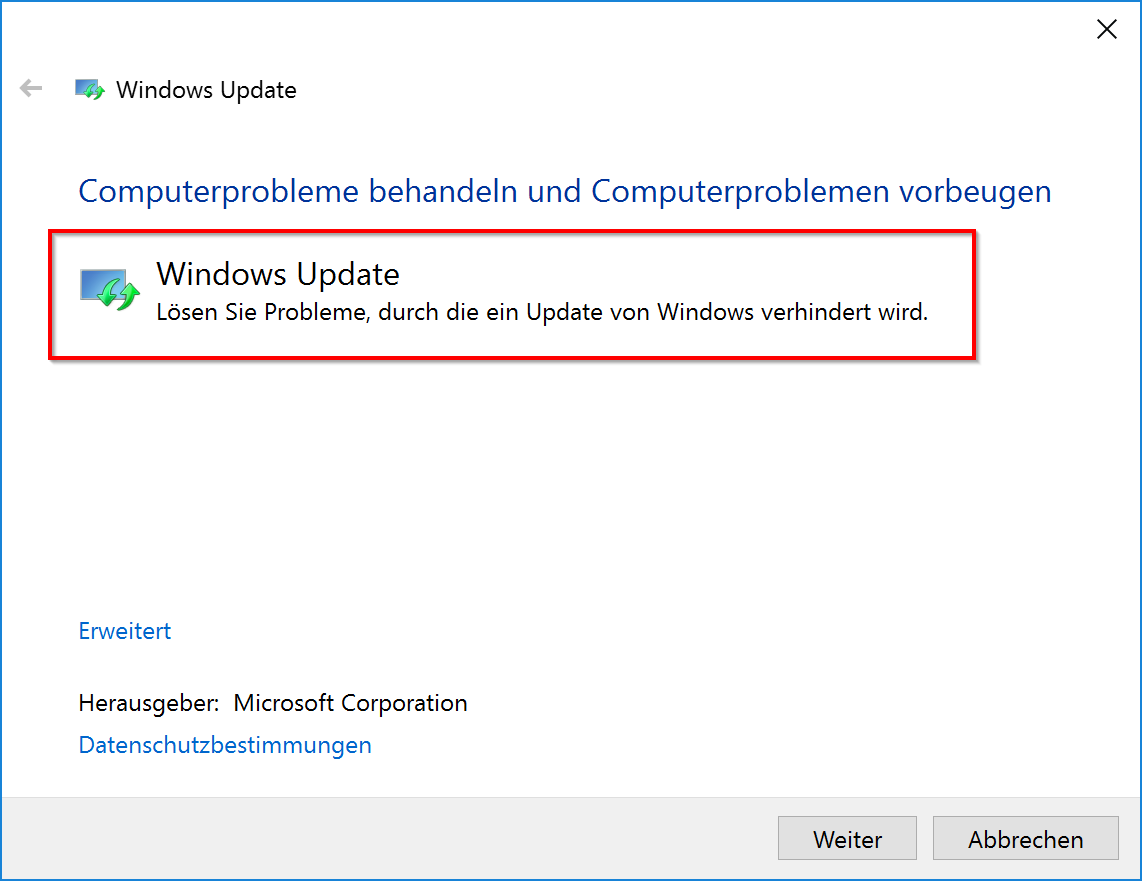 Let this Windows Troubleshooter go through. If Windows finds problems, they are automatically eliminated. After completing the update troubleshooting, you should definitely restart your Windows PC and try the installation of the missing Windows updates again.
Now the error code 0x800704c7 should no longer appear. If so, please try the following solution.
Deployment Image Servicing and Management (DISM) tool
First you have to start an MS-DOS command prompt that has admin rights. This works in Windows 10 by simply typing " CMD " in the search bar. Then right- click on " Command Prompt " and select "Run as administrator ".
The following commands must now be issued in sequence.
dism.exe / online / cleanup-image / scanhealth
dism.exe / online / cleanup-image / restorehealth
With the DISM tool (tool for image management for the provision) all necessary Windows components are checked for correctness and any missing components are subsequently installed. It is important that Windows requires an existing Internet connection, since certain content is sometimes reloaded from the Internet.
Even after this action, you should reboot the PC and check the import of the Windows updates again. In our experience, error 0x800704c7 will no longer occur.
You can find more solutions to other Windows Update error messages in the following entries here on Windows FAQ.
– 0x8007052E error code with Windows Update
– Windows Update error code 0x80080008
– 0x80070490 Windows Update error code
– 0x8000ffff Windows error code
– 0x8e5e03fa Windows 10 Update error code
– Windows Update error code 0x80240fff
– 0xc1900201 error code with Windows 10 Anniversary Update
– 0x80070003 error code with Windows Update
– Windows Update error code 0x80240437
– 0x80240031 Windows Update error
– 0x80248007 error code for Windows Update
– Windows Update error code 0x80245006
– 0x80072ee7 error code for Anniversary Download
– 0xc004f014 error code for Windows 10 Upgrade Home -> Pro