Microsoft ships usually every 10 Feature Update (Update function) new Windows also new RSAT tools from (Remote Server Administration Tools). In the past, these had to be downloaded and installed manually.
With Windows 10 version 1809 , Microsoft changed this procedure with the installation of the RSAT tools and integrated the installation of the RSAT administration tools into the Windows Settings app . So that you can install the tools, you have to do the following.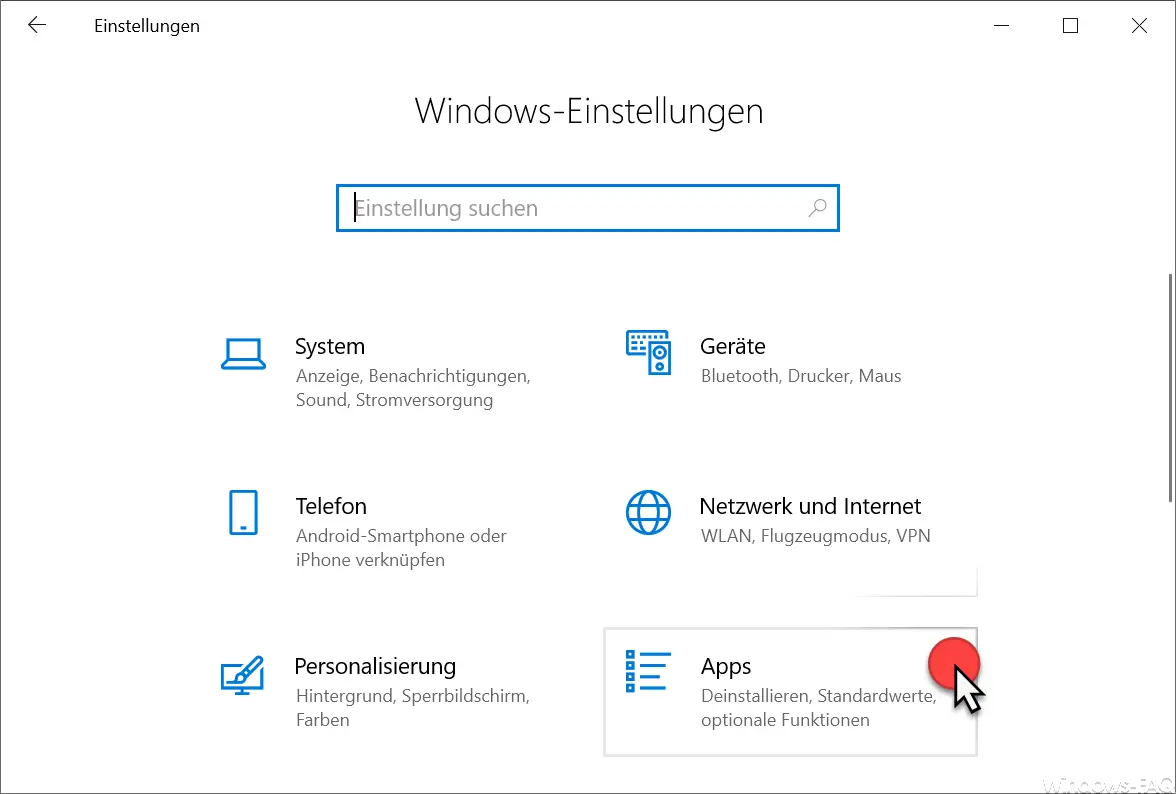 First open the Windows Settings app using the key combination " Windows key +" I " and use the following selection item.
Apps (uninstall, defaults, optional features)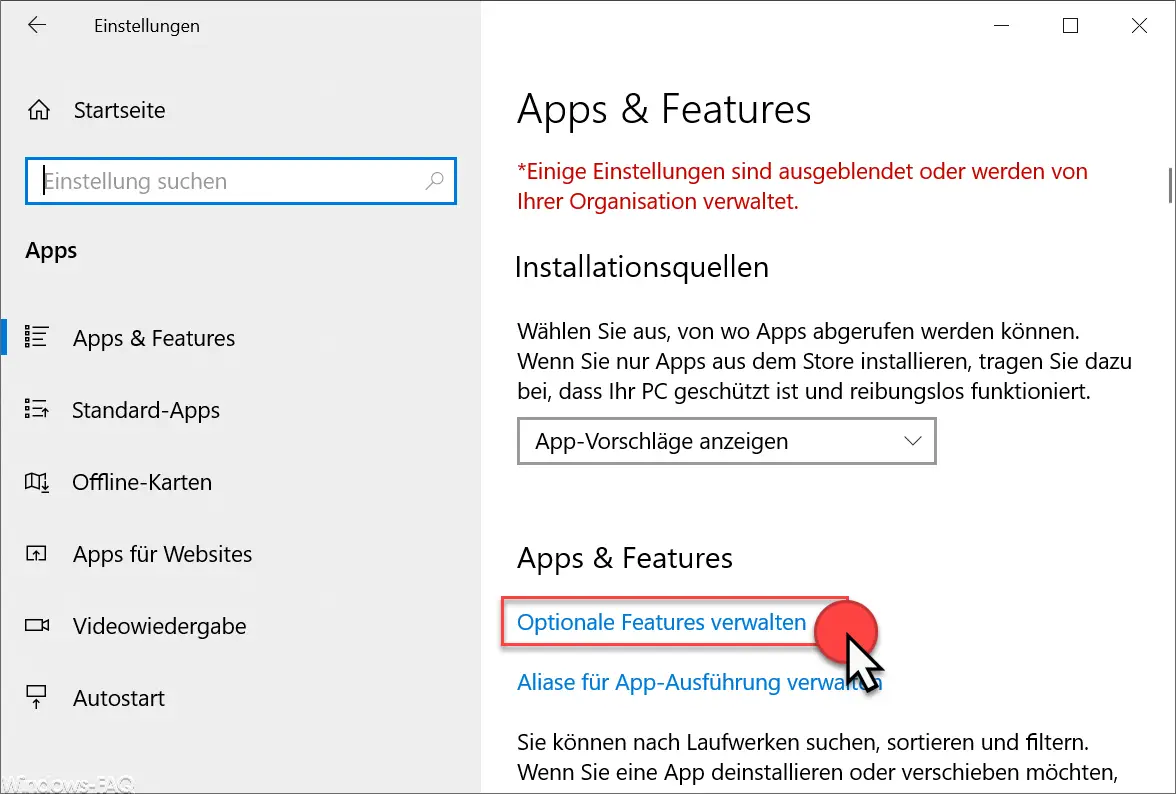 The following selection point is then called up in the " Apps & Features " area .
Manage optional features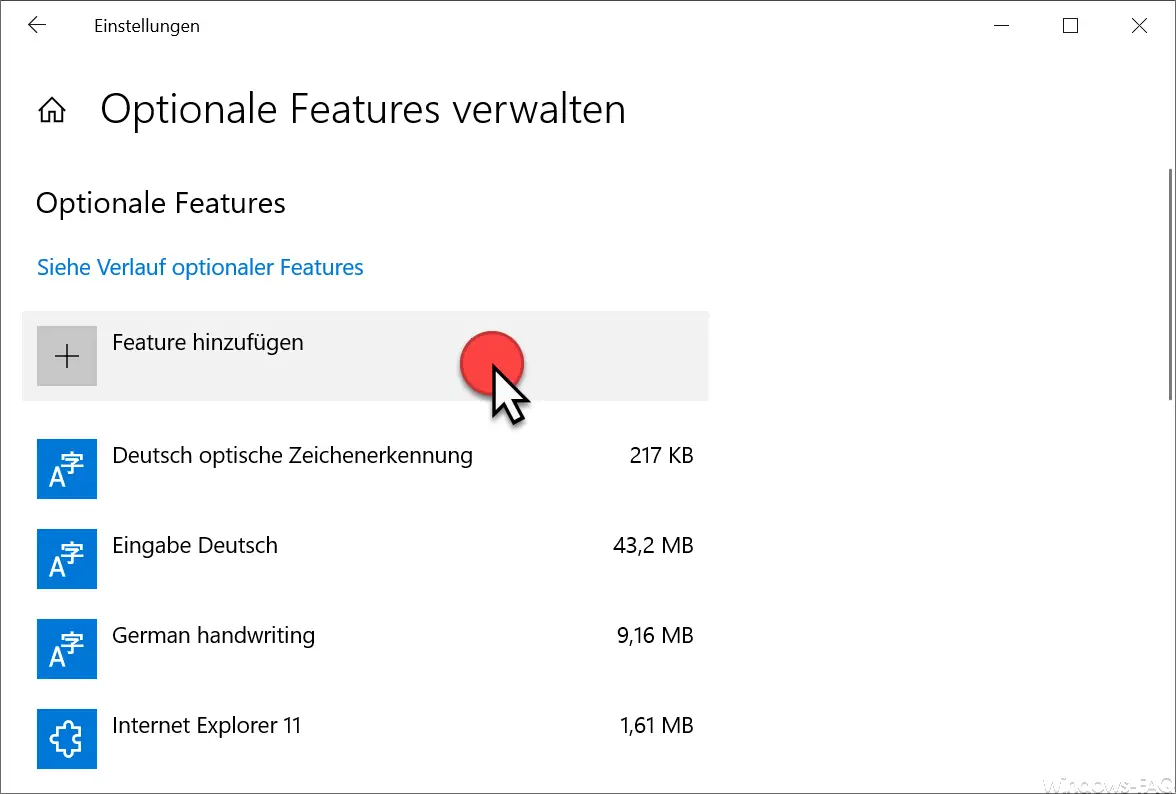 In this area of ​​the optional features you have to select " Add feature ". Then you get an overview of the optional Windows 10 features to install.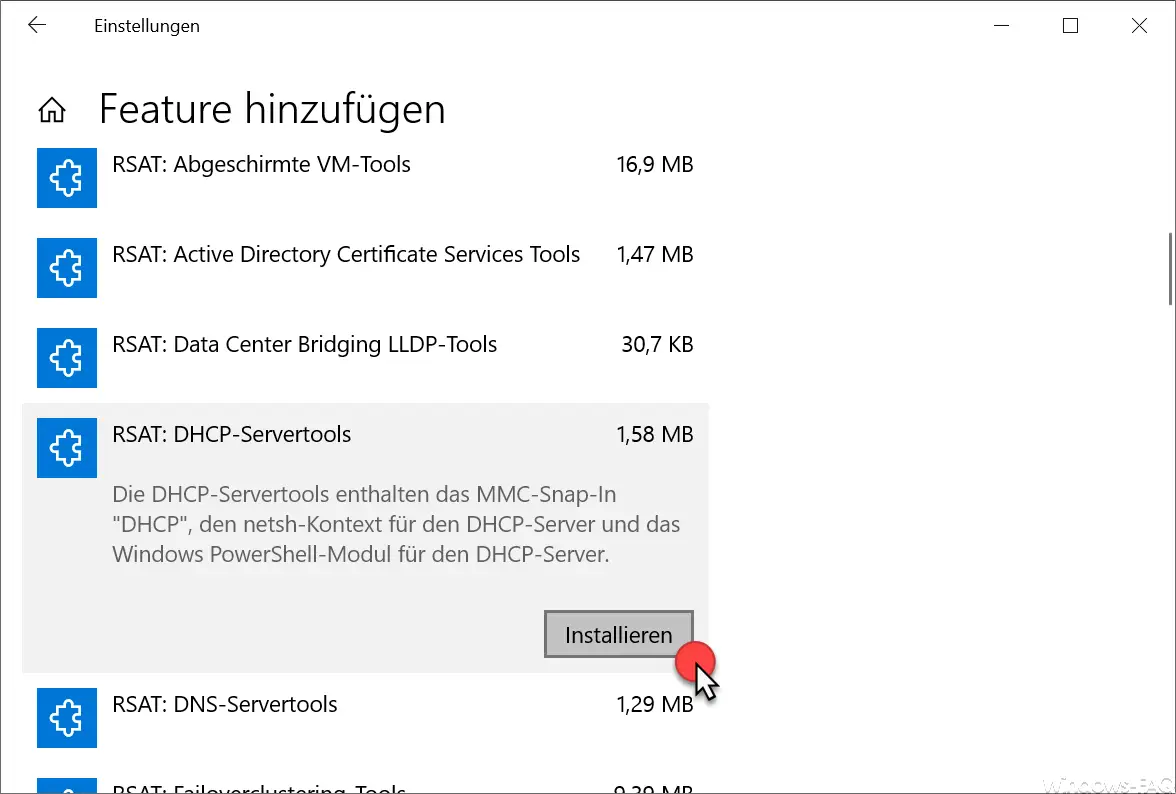 All RSAT functions are listed here, which you can then activate individually via " Install ". The following RSAT tools are available.
RSAT Shielded VM Tools
RSAT Active Directory Certificate Service Tools
RSAT data center bridging LLDP tools
RSAT DHCP server tools
RSAT DNS server tools
RSAT failover clustering tools
RSAT Group Policy Management Tools
RSAT IP address management client (IPAM)
RSAT network controller management tools
RSAT Remote Desktop Services Tools
RSAT server manager
RSAT Storage Migration Service Management Tools
RSAT Storage Replica Module for Windows PowerShell
RSAT System Insights module for Windows PowerShell
RSAT tools for Active Directory Domain Services and Lightweight Directory Services
RSAT tools for file services
RSAT tools for remote access management
RSAT tools for network load balancing
RSAT administration tools for Bitlocker drive encryption
RSAT Volume Activation Tools
RSAT Windows Server Update Services tools
With the integration of the Remote Server Administration Tools in the Settings app, Microsoft is pursuing its path of moving as many options as possible into the " Windows Settings ". However, this integration of the RSAT tools does not seem to be thought through to the end, because the user or the admin must install each function of the RSAT tools individually.
With the mass of tools this is a very thankless task and in the past it was much easier and faster to download the RSAT tools and then install them. So the installation of the RSAT tools seems to be a step backwards and we hope that Microsoft will improve again .
Here are more contributions to the Windows 10 RSAT tools .
– RSAT Tools for Windows 10 Fall Creators Update 1709 (KB2693643) incl. DNS Manager
– RSAT Tools for Windows 10 Fall Creatos Update for download
– RSAT Remote Server Administration
Tools for Windows 10 Anniversary and Creators Update – RSAT 1803 Tools Download for Windows 10