The use of FTP servers is often a very pleasant thing. You can exchange files with other users relatively easily via FTP server and is not subject to any file sizes or size restrictions . Many users shy away from installing and operating an FTP server under Windows 10 . We would like to show you here first of all how you can install an FTP server under Windows 10 with very simple means .
Microsoft basically comes with all the necessary FTP components as standard, all you have to do is activate the function. And it works like this.
Install Windows 10 FTP server
The easiest way to do this is to use the key combination

the program "appwiz.cpl" with which you can edit your installed programs and features. You will then find the dot on the left side of the window
Enable or disable Windows features
In the window that then appears, you have to scroll down until the following area appears.
Internet information services
Under the item "Internet Information Services" there are now the following components that you have to "activate".
FTP server 
FTP service
FTP extensibility
IIS management  console under web management tools
These FTP options look like this in the original.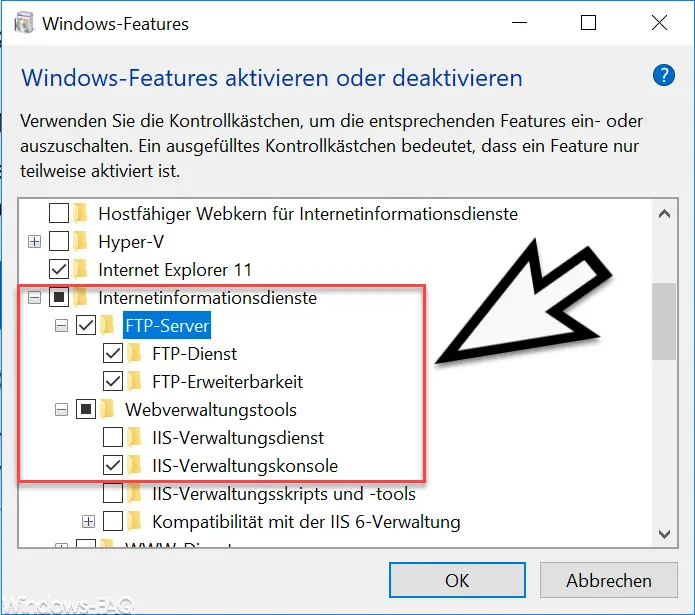 Then the required FTP components of Windows 10 are installed . This takes only a few seconds and during the installation process the information " Changes are being applied " is displayed.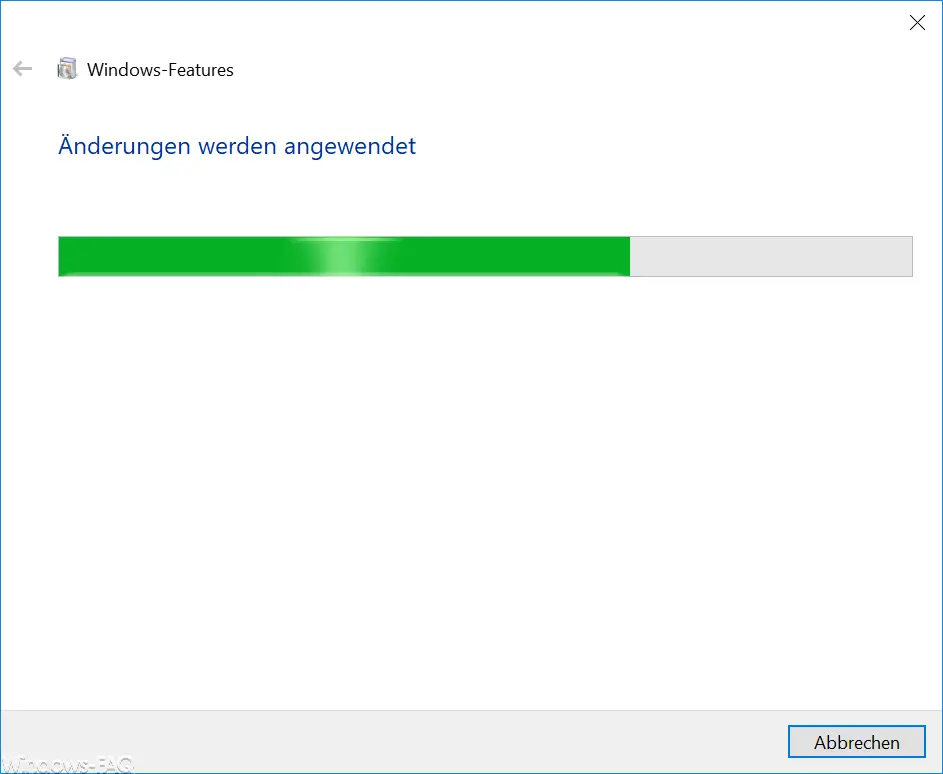 The installation of the FTP server is then completed . A Windows restart is not necessary, the FTP server is immediately available and can now be set up and configured accordingly. How this facility works comprehensively can be found in the article " Configuration of the FTP server under Windows 10 ", which we will publish in a few days.
You can also find other useful Windows tools and the necessary explanations here:
–
Call up system administration tools in Windows 10 – RSAT 1803 Tools Download for Windows 10
– Windows Admin Center – Tool for administrators
– Edit Windows event log via command line tool "wevtutil"
– Decrypt encrypted ransomware files with one tool
– CONTIG Tool – Defragmentation of individual files or folder