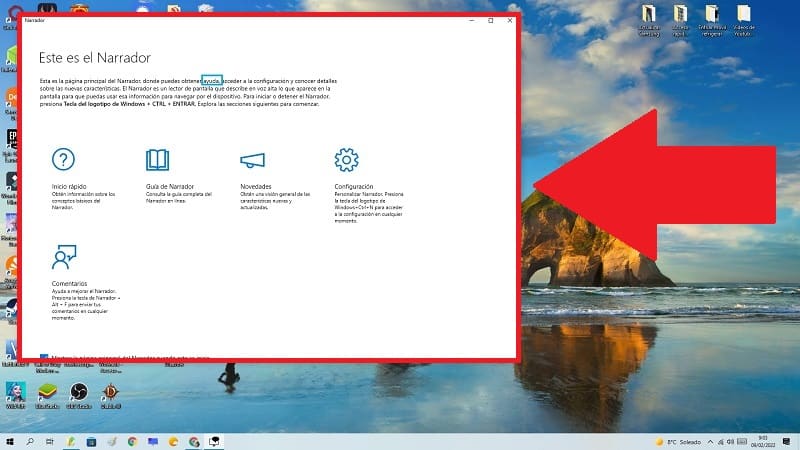 In the latest versions of Microsoft's operating systems we have seen how little by little the company has been adapting to meet the basic needs of people with vision problems. In fact,  we teach you how to activate colorblind mode , how to activate voice search , dictate things by voice or read Chrome pages automatically . Today, however, we are going to go one step further as we will teach you how to use the Windows 10 narrator , an essential tool for people with reduced vision, then we will teach you how to use it step by step.
When is World Sight Day in 2022?
It is the second Thursday of October of this 2022 and what better way than to create awareness on this day than to show you how the Windows 10 narrator tool is used.
What is Windows 10 Voice Narrator and what is it for?
It is a tool integrated into Windows that allows us to read aloud the text on the screen of our PC. It also allows you to read notifications , events and calendar appointments , which allows you to use the equipment without having to use a screen .
How to Activate Windows 10 Voice Narrator Step by Step 2022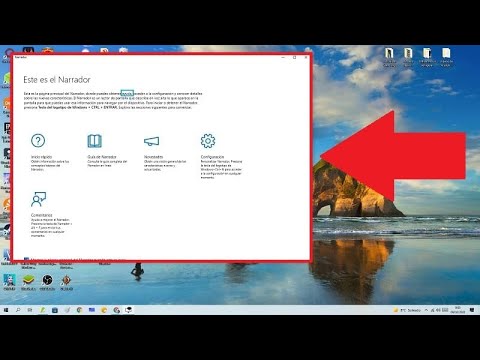 To enable the voice narrator in Windows 10 we must use the following quick keyboard shortcut :
Ctrl + Windows + Enter (Intro)
Then I will leave you an image with the combination so that it is clearer to you of the keys that you must press.
How does it work?
Once we press the aforementioned key combination, an information box will appear that will be read aloud.
In the event that we want the narrator to tell us the associated commands that we are pressing, we must activate it with the following key combination:
In the same way, to deactivate it, we must press the same combination twice :
In the same way we can press the following combination of keys to open the Narrated configuration: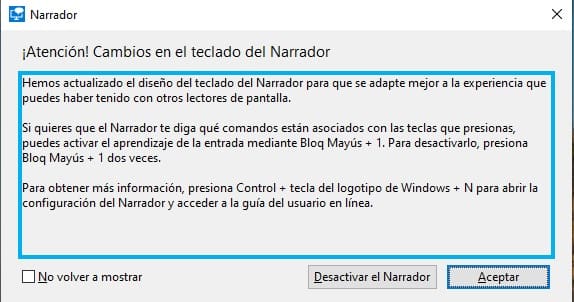 Once we hit "OK" on the previous screen, a Narrator guide will appear with the different commands that we can use to use this tool.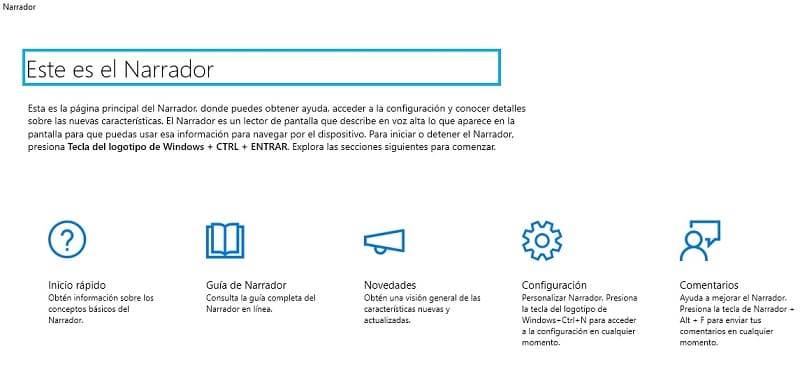 To use the Voice narrator in Windows 10 , all you have to do is go to a website, for example, and patiently let it read it.
We can also skip each phrase by pressing the following key combination:

Disable Narrator From Windows 10 Quick and Easy 2022
To remove Narrator from Windows 10, simply press the following key combination again:
Ctrl + Windows + Enter (Intro)
And this has been all, I hope I have helped you, however if you have any problems you can always leave me a comment and I will try to answer as soon as possible. Do not forget that you would help me a lot if you share this article with your friends and family through your social networks. Thank you very much for everything!