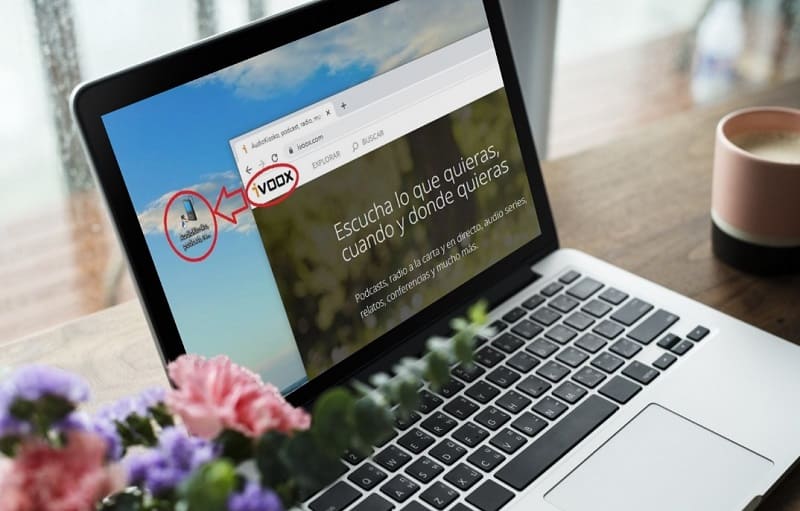 We recently saw in TutoWin10 how easy it is to listen to the radio through Ivoox on our PC . In this way we can listen to our favorite podcasts and stations , which is a nice way to pay tribute to this historic means of communication for International Radio Day this 2022 . Today however, we are going to offer you the possibility of facilitating access to this tool since we will show you how you can create a shortcut to Ivoox from the Windows 10 desktop .
When is World Radio Day in 2022?
February 13, 2022.
What is Ivoox and what is it used for?
It is a free platform for podcasts and online radio stations that we can access through its official page and even from its mobile application version.
This service offers us the possibility of searching for radio programs and podcasts to listen to them live or recorded on a wide variety of topics, whether they are sports, comedy, current affairs, mystery, curiosities, history, etc.
Maybe you are interested 👇👇
How to Create an Ivoox Web Shortcut on the Windows 10 Desktop Step by Step 2022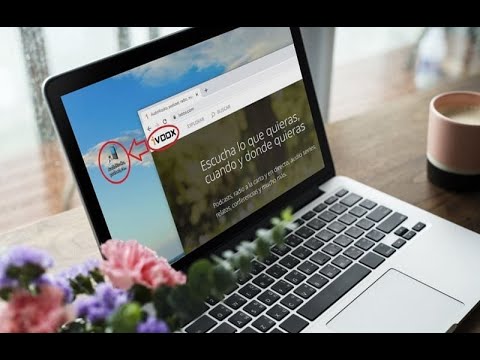 The first step will be to access the official page of the platform through the following link .
Once inside, to add an Ivoox shortcut to the Windows 10 desktop, simply follow these steps:
We click with the left button of the mouse on the lock of https of the web .
Without releasing the button we move it to the desktop to release it.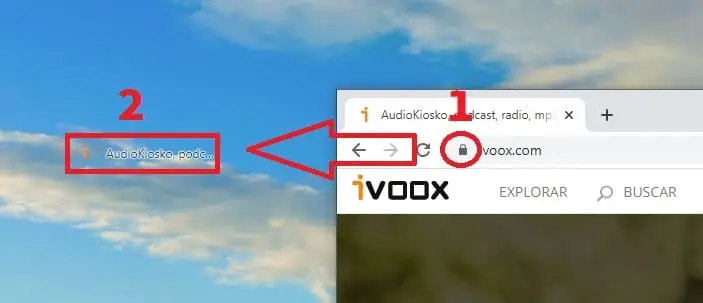 In this simple way we can create a shortcut to a web page in Windows 10 .
Customize Ivoox Icon
We already have our direct access but it will look like a standard aesthetic but we can customize it by following these steps:
We select with access to Ivoox with the right mouse button.
In the context menu we will give "Properties" .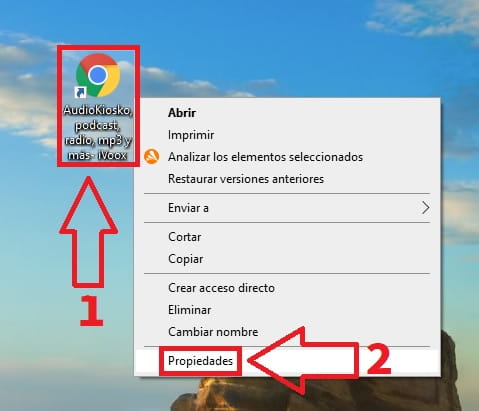 In "Properties" we will do the following:
We will select "Change Icon" .
In search for icon in this file we will put the following URL "C:\Windows\system32\imageres.dll" (without quotes).
Finally we will give "Accept" .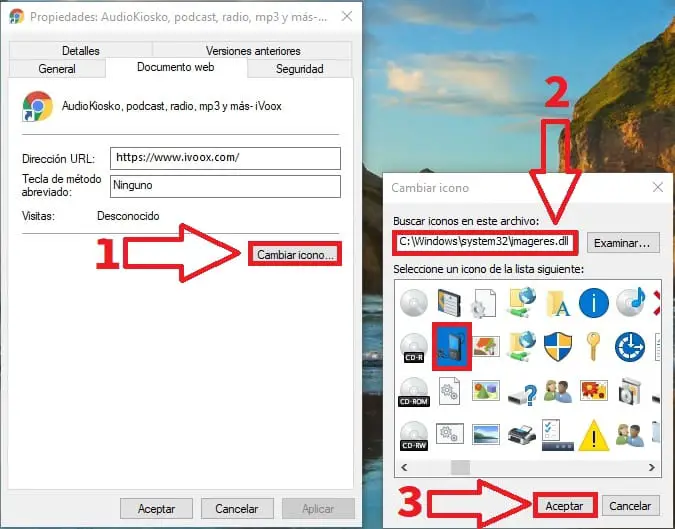 And this would be the result of our customization.
Now you know how to add a shortcut to Ivoox on the PC desktop . If you have any questions, you can always leave me your opinion in the corresponding section and don't forget to share this tutorial with other people through your social networks. Thank you for all your support!