By default, the list of installed programs or apps is displayed  to the left of the Windows 10 tiles in the Windows 10 Start menu . Most users find this app list annoying, however, because it has not been designed to be particularly clear. In addition, there is also the option of having this list displayed again at any time. By default, the Windows 10 start menu including the app list looks like this.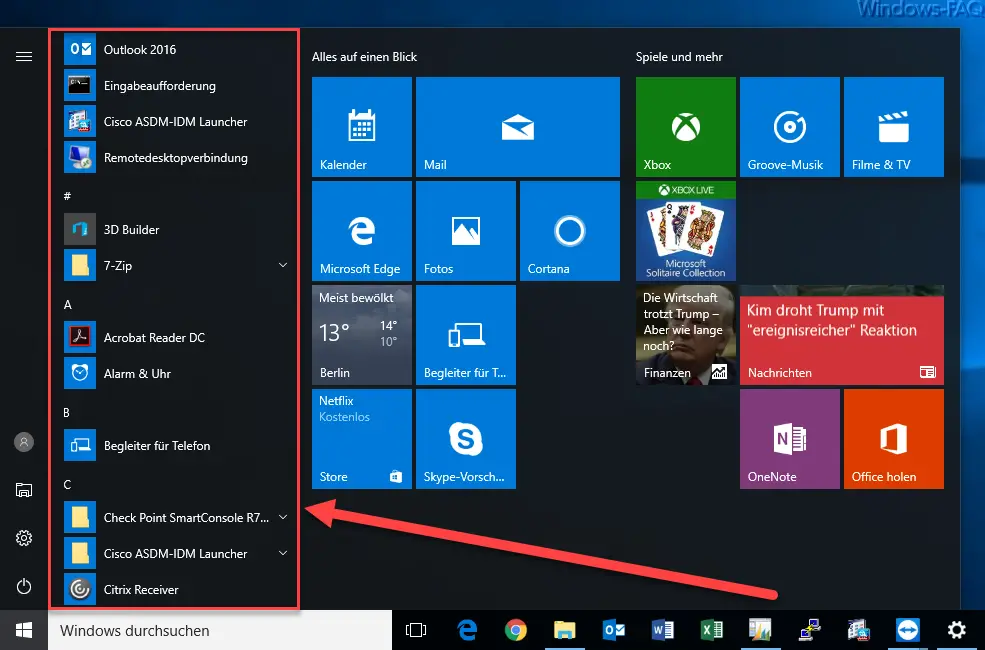 To remove this list of installed programs, you have to start the Windows Settings app . The easiest way to do this is to use the Windows key + "I" . Incidentally, if you are interested in other Windows 10 keyboard shortcuts, you should take a closer look at our article " Overview of keyboard shortcuts under Windows 10 ".
In the Windows settings, please select the " Personalization " area and then the " Start " sub-item on the left . The following Windows 10 setting options then appear.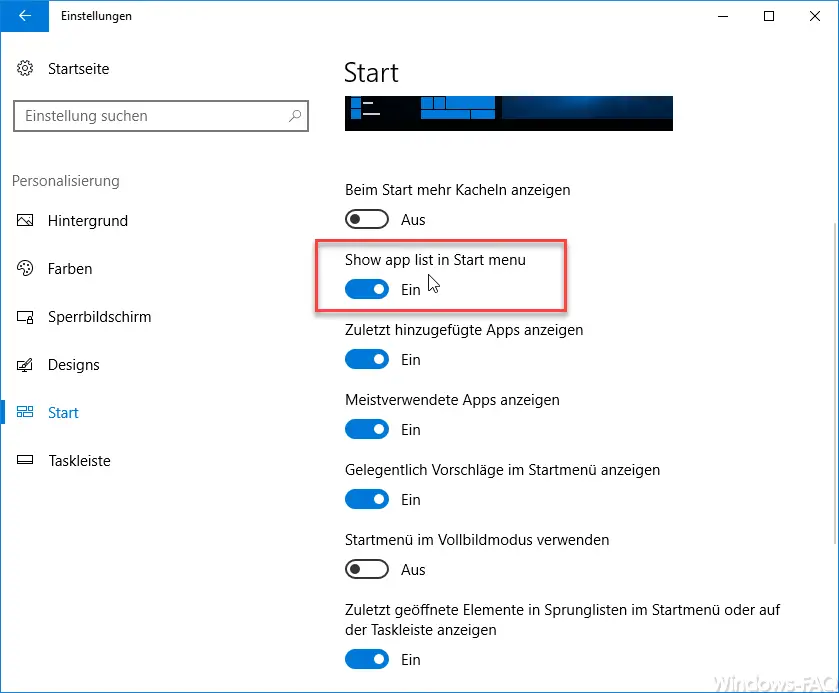 Here you will find the necessary setting " Show app list in Start menu ". This option is activated by default. If you deactivate this option, the app list in the start menu is automatically switched off, as you can see in the image below.
The changes regarding the start menu are immediately active, a restart or reboot of the Windows 10 system is not necessary in this case. By the way, this option was only introduced by the Creators Update , you can not find this option in Windows 10 version 1511 or in the Windows 10 Anniversary version yet.
If you are interested in further tips and tricks around Windows 10 , you should take a closer look at the following posts.
– Shut down Windows 10 faster – Change the registry
– Plan the installation time & restart time of the Windows 10 updates and set the usage time
– Switch off UAC (user account control) via PowerShell or registry on Windows 10
– Switch off Cortana using the registry entry
– Registry value for hidden files in Windows Explorer
– Change default printer via registry
– change registry access to prevent control panel access
– Windows 10 – "Let Windows automatically manage standard printer"
– deactivate load distribution on 2 network cards via registry change