We have already reported how you can delete the browser history of the Microsoft Edge browser and the Google Chrome browser . Today we would like to show you how you can do this with the FireFox browser . The Firefox continues to enjoy a large fan community and is constantly being developed.
Unlike the other browsers, Firefox calls the browser history here
timeline
In this Firefox chronicle , all visited websites are saved by date. By default you will find the corresponding icon for the Firefox chronicle and the Firefox bookmark in the Firefox window on the right . We have marked this for you accordingly in the image below.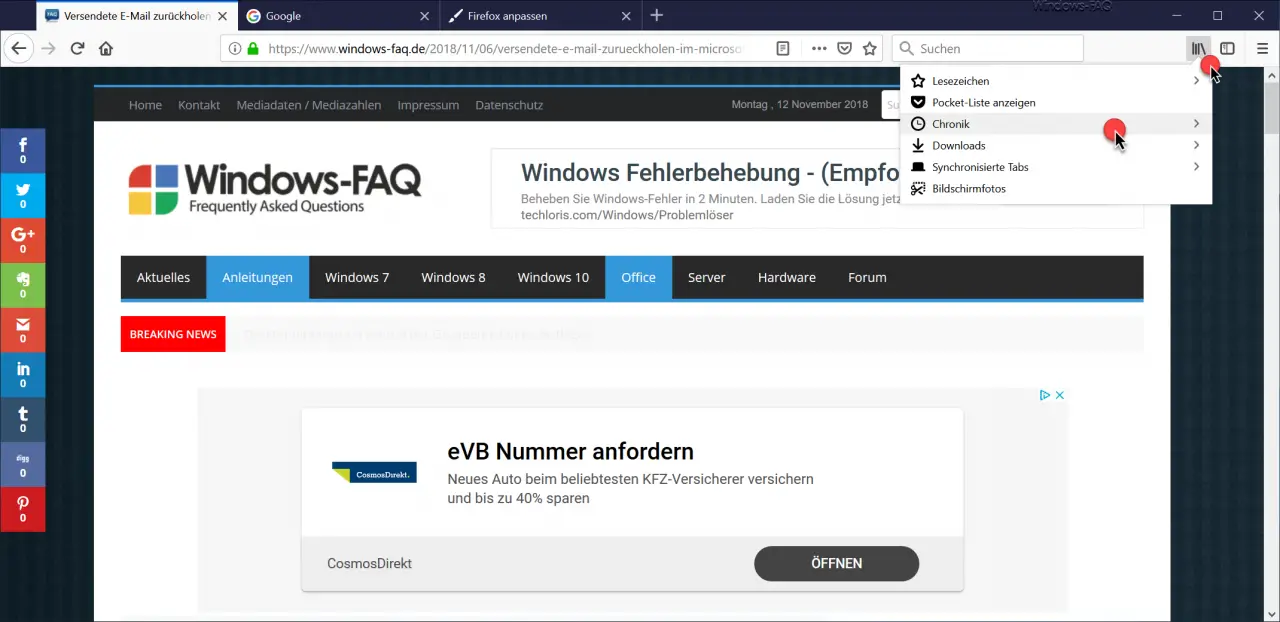 If you click on the " book symbol ", a small menu appears, including the item " Chronicle ". The arrow at the end of the line already indicates that there are other options under this chronicle function .
The following window then looks like this.
Here you can see not only a part of the Firefox browser history , you also have the crucial point to delete the browser history .
Clear Recent History…
Do not be blinded by the word " newest ", you can then select exactly which area you want to delete in the following window. In our case, we selected " All ".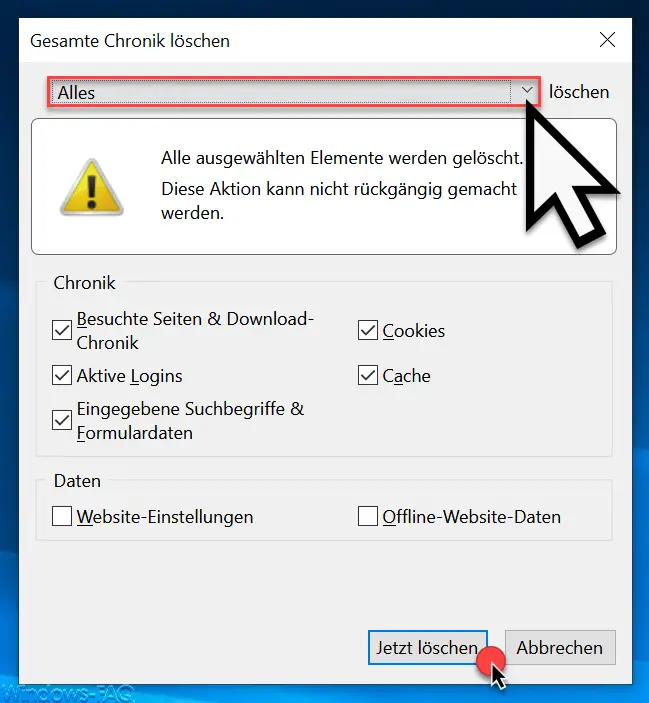 You have the following options to delete the Firefox browser history .
The last hour
The last two hours
The last four hours
Today's chronicle
Everything
Furthermore, you can determine which content of the Firefox history should be deleted .
Visited pages & download history
Active logins
Entered search terms & form data
Cookies
Cache
Data (website settings & offline website data)
After clicking on "Delete now", the specified data of the Firefox chronicle history will be deleted.
You can also find further information on the topic of "web browsers" here:
– Automatically load multiple websites when starting from the Edge Browser
– Change the
default search engine in Microsoft Edge – Edit bookmarks in the Edge Browser and activate the quiet character bar
– Prevent Microsoft Edge from loading automatically every time Windows starts
– Uninstall or deactivate Microsoft Edge Browser
– Activate for Adobe Flash – Flash does not work in the Edge Browser
– Windows 10 always opens PDF files in the Edge Browser
– Switch off Microsoft Edge page prediction (prefeching)
– Start Windows 10 Edge Browser in "InPrivate" mode
– Deactivate or activate the Preview window tab on the Edge Browser
– Edge and Onedrive Turn off advertising windows and notices in Windows 10