Windows 10 users repeatedly report the error code 0x80246008 during the Windows update . For this reason, we would like to show you in this short post how you can eliminate the update error code 0x80246008 .
First of all, you can see an example of update error 0x80246008 in the figure below .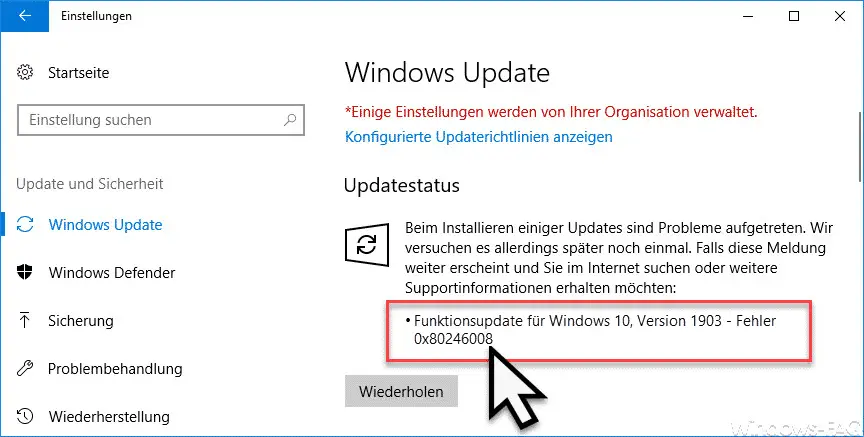 Windows Update Troubleshooter
If you encounter this error code 0x80246008 , you should download the " Windows Update Troubleshooter " tool . Here below you can download the latest version of the free Microsoft Update problem solver .
Download Windows Update Troubleshooter (WindowsUpdate.diagcab) for Windows 7/8
Download Windows Update Troubleshooter (wu10.diagcab) for Windows 10
After the download, please start the tool as administrator, otherwise the tool cannot make the necessary corrections.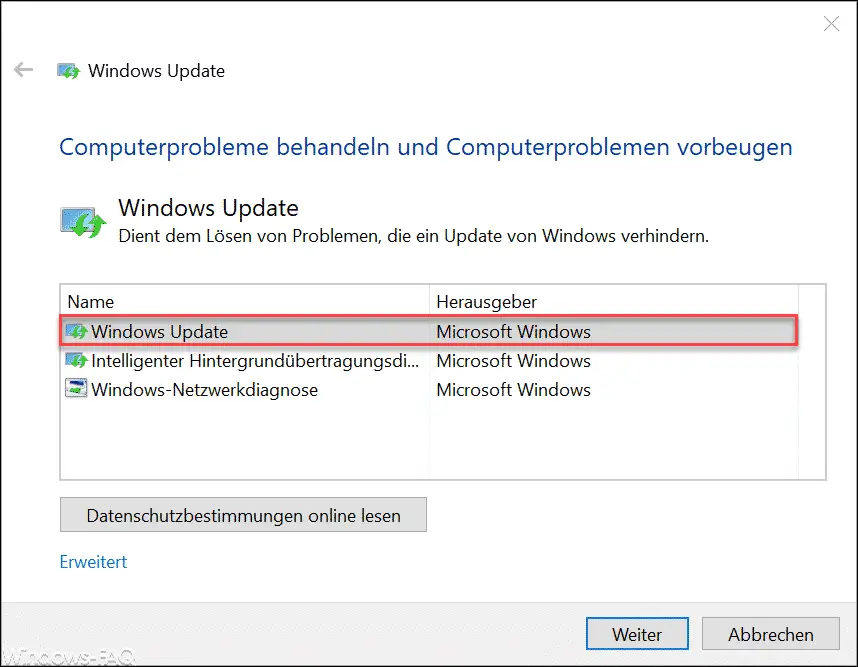 The tool is self-explanatory and searches for numerous update problems and also eliminates them if errors can be found in the Windows installation. As a rule, the tool successfully eliminates Windows Update error 0x80246008 .
Before you try to install the latest Windows updates again, you should restart Windows after running the tool.
Clean Windows Update folder
A second option is to clean up the Windows Update folder. Windows saves all Windows update files in the folder after the download
% systemroot% software distribution
It can happen that these update files are inconsistent and that this leads to error code 0x80246008 . You can reset this folder with the following commands.
First you have to start a command prompt with administrator rights and then issue the following command one after the other.
net stop bits
net stop cryptsvc
net stop wuauserv
rd / s / q% systemroot% SoftwareDistribution
del% systemroot% WindowsUpdate.log
net start wuauserv
net start cryptsvc
net start bits
Then you should carry out the Windows update again and check whether the Windows update error 0x80246008 appears again.
Below you will find more solutions to other Windows Update error codes :
– Error code 0x80246017 with Windows Update
– Windows Update error code 0x80070BC9
– Error code 0x80072EFE when installing .Net Framework 3.5
– Windows Update error code 8007000E
– Error code 0x80246001 with Windows Update
– Windows Update error code 0x800c0002
– Windows Update error code 0x80070157
– 0x8024000E error code with Windows Update – XML Data Error
– Windows Update Error Code 0x8007007e
– Windows Error Code 0x80070570
– Windows 10 Upgrade Error Code 0x80190001
– 0x800704B3 Error Code with Windows Update
– Windows Update Error Code 0x8024a20617
– 0x80070017 Error Code with Windows Update
– The Windows Store cache may be damaged
– Windows Update Error Code 0x80072F76 – 0x20017 when running the Media Creation Tool
– 0x8024a223 error code with Windows Update
– error code 0xc1900130 with Windows Update
– 0x80072AF9 Windows Update error code
– Windows Update error code 0x80200013