Microsoft Outlook has become the absolute standard mail program for most private and corporate users in the last 15 years. Microsoft saves all necessary Outlook settings in the so-called Outlook profile , including the email accounts, the data files and numerous settings.
If Outlook shows problems in its daily work, it is often the fault of a broken or damaged Outlook profile. We show you in this short Outlook tutorial how you can delete the Outlook profile and then create it again afterwards if necessary.
Delete Outlook profile via Control Panel
Outlook profiles can currently only be deleted via the good old control panel . Microsoft has not yet transferred this functionality to its Windows 10 settings app.
In the Control Panel you seek easiest Keyword
Mail
as you can see here in the following picture of the control panel.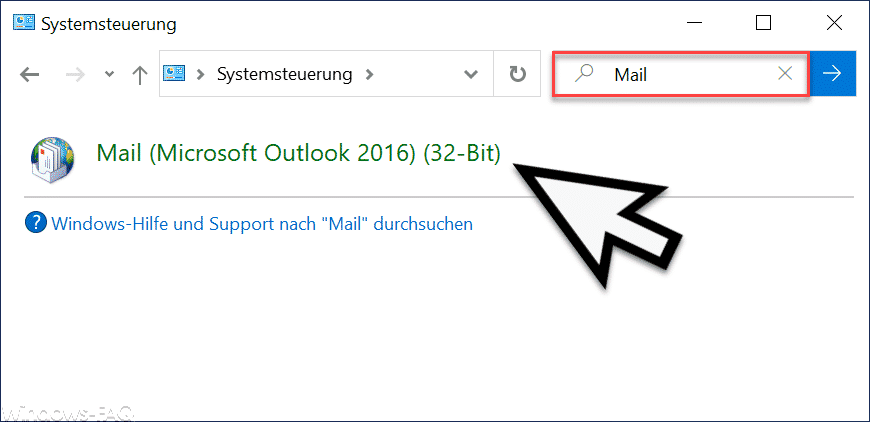 You will then see the "" Mail " tool , in this case for Outlook 2016 32-bit. When you start this tool, the following display appears.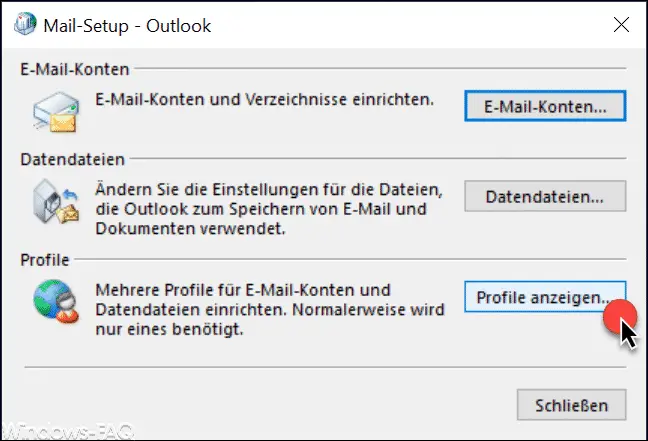 In this " Mail Setup " from Outlook you can work with email accounts, data files and profiles ". You can delete profiles if you are on
Show profiles
clicks. Then all available Outlook profiles of the user are displayed.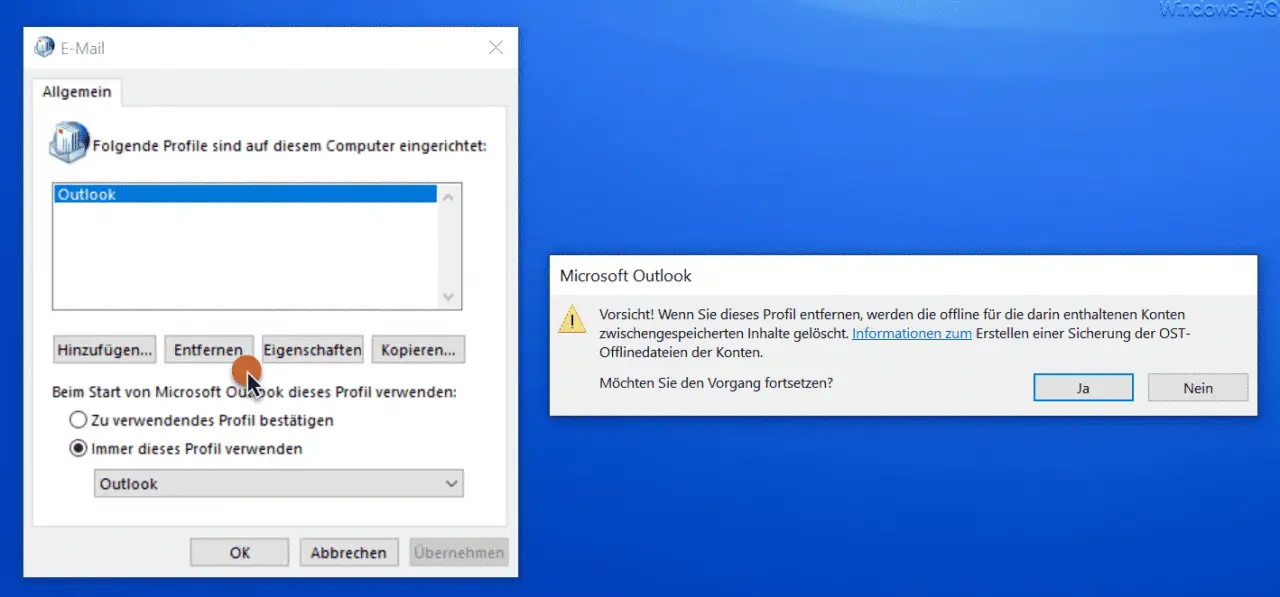 Here you have now the opportunity to " remove or" the desired delete Outlook profiles .
Before removing the Outlook profile, the following security question appears .
Attention! If you remove this profile, the content cached offline for the accounts contained therein will be deleted.
Even if you delete the Outlook profile , the Outlook PST files are not deleted by this process.
Below you will find more Outlook tips .
– Deactivate email address suggestions in Outlook and AutoComplete
– Always empty the "Deleted Items " folder automatically when you exit Outlook
– Do not send Outlook emails accidentally after pressing CTRL + ENTER
– Send contact as business card in Outlook
– Integrated pictures in E-mails are not displayed in Outlook
– Outlook out-of-office messages and automatic replies
– Outlook logging and creation of log files activated
– Automatically close original message when replying in Outlook
– Outlook, Word, Excel and PowerPoint in dark design (dark mode)
– Clean up and create space in Outlook – Mailbox cleanup
– Converting Outlook OST files
– Delaying the
sending of e-mails in Outlook
– Retrieving sent e-mails in Microsoft Outlook – A client process has failed – Microsoft Outlook
– Activate spelling checker in Outlook
– Backup de r Create Outlook PST file