We have reported on the display of Windows programs in so-called " dark mode " several times in the past few months. Also in the Firefox the "Dark Mode" has arrived and we want you here show in this tutorial Firefox as your very fast and easy to Firefox browser in the Dark mode switch can.
To do this, first call the menu from the Firefox browser via

on. Then you choose
Add-ons
as you can see from the Firefox image below. You can also simply press the key combination CTRL + SHIFT + A.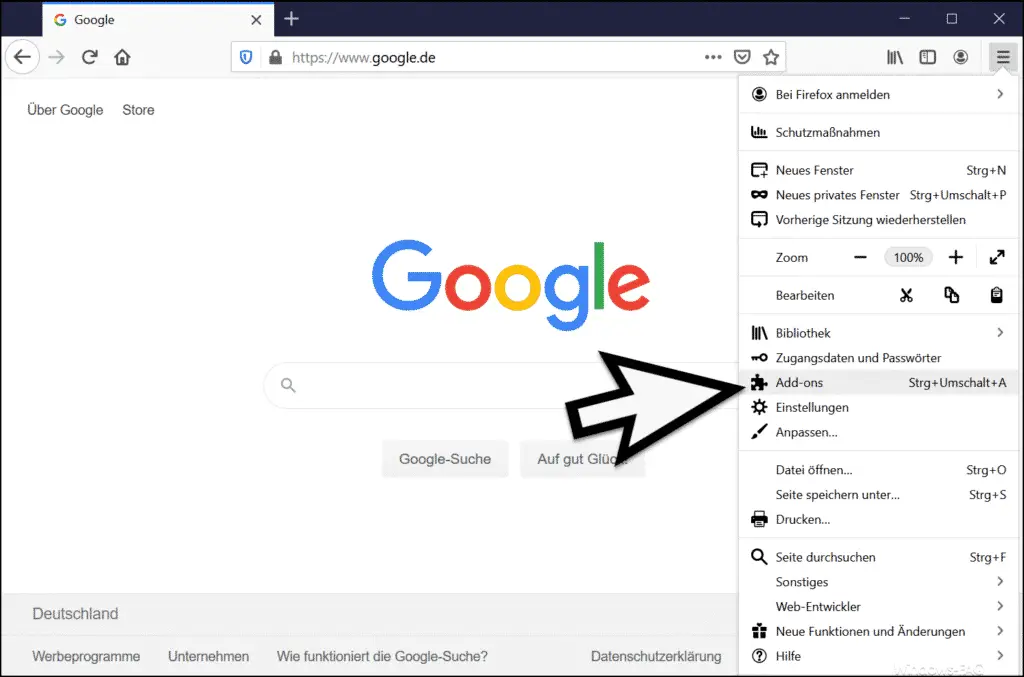 You will then find yourself in the " Customize Firefox " area. Here is the area on the left
Themes
to select.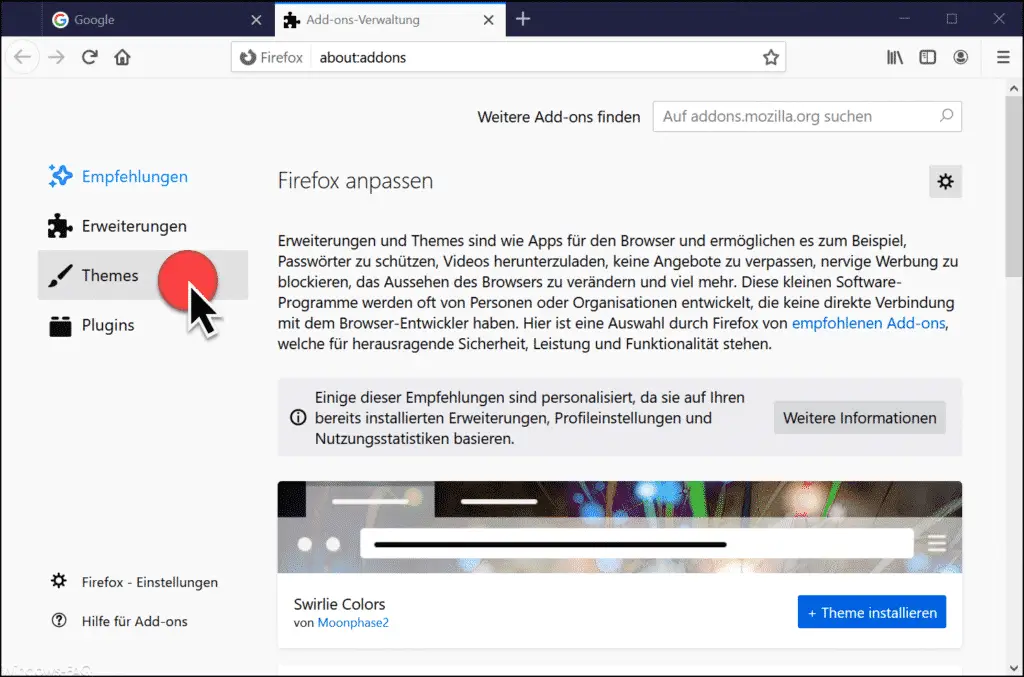 Then you will be offered various themes for Firefox . 3 themes are included in Firefox by default and do not have to be downloaded separately.
You can choose between the following displays in Firefox.
Standard (standard setting)
Bright
Dark (dark theme, dark mode)
Swirlie Colors (theme needs to be installed)
Chrystalize  (theme needs to be installed)
Evening at the Carnival  (theme needs to be installed)
In our case we choose the theme " Dark " and thus the Firefox Dark Mode . Finally, you have to here
Activate
actuate.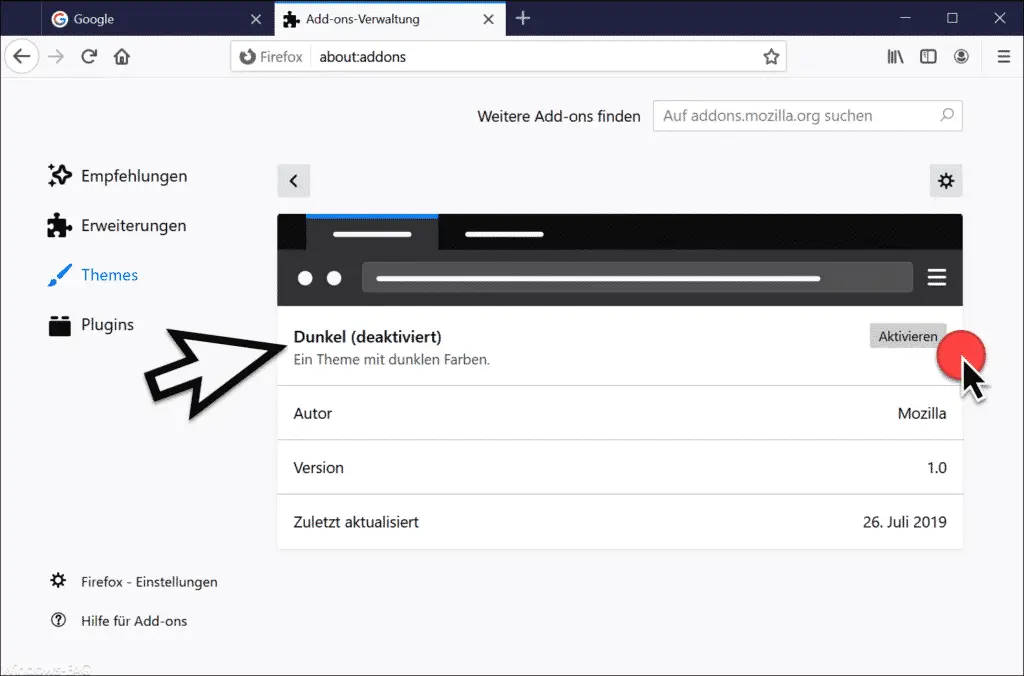 Now the Firefox Dark Theme is already activated and the corresponding areas in the Firefox browser are now displayed in a dark representation.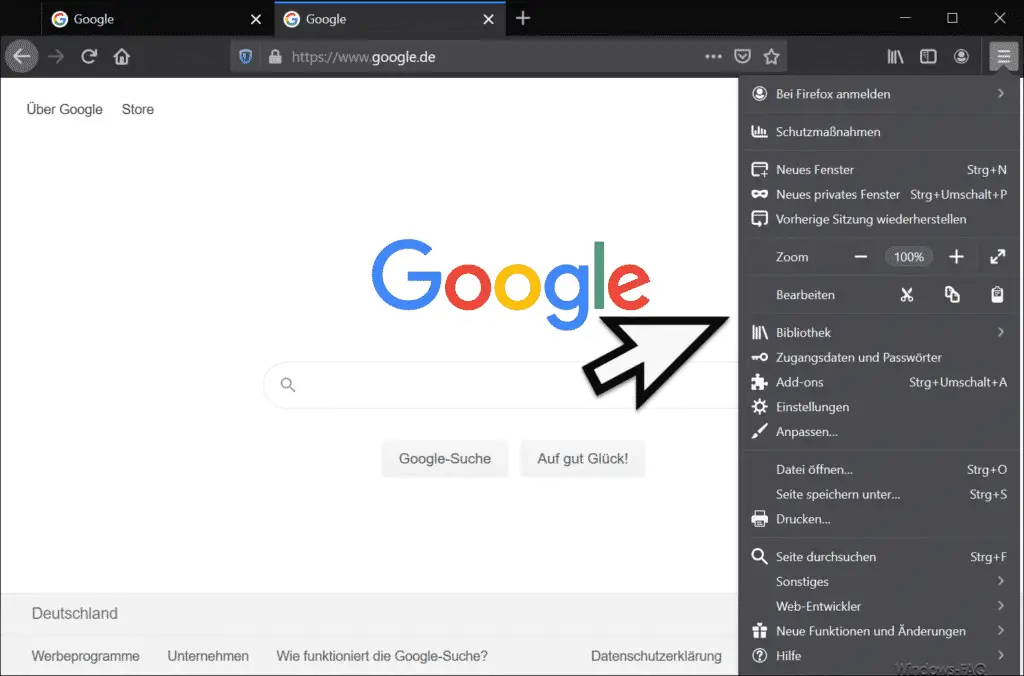 As you can see, the Firefox window, the URL line and the Firefox menu are displayed in dark mode . However, the websites are displayed unchanged. The darkening of the websites is also possible with special Firefox add-ons .
If you would like more information about dark mode from other programs, we recommend the following links.
– PowerRename and Dark Mode – New function in Microsoft PowerToys Version 0.13.0
– Outlook, Word, Excel and PowerPoint in dark design (Dark Mode)
– Start Chrome in Dark Mode
– Activate Dark Theme in Explorer for Windows 10 Version 1809
– Set dark theme in Windows 10
– Light mode in Windows 10 (light start menu and taskbar)
– Activate dark mode in the Windows 10 Mail app