Last night (May 21st, 2019) Microsoft finally released Windows 10 Update Version 1903 . The 1903 update is currently already available via the Windows Update function. However, Microsoft has revised the update strategy a bit and there will be no automatic update to version 1903 .
If you want to download and install Windows 10 Version 1903 , you have to start Windows Update and look for new updates.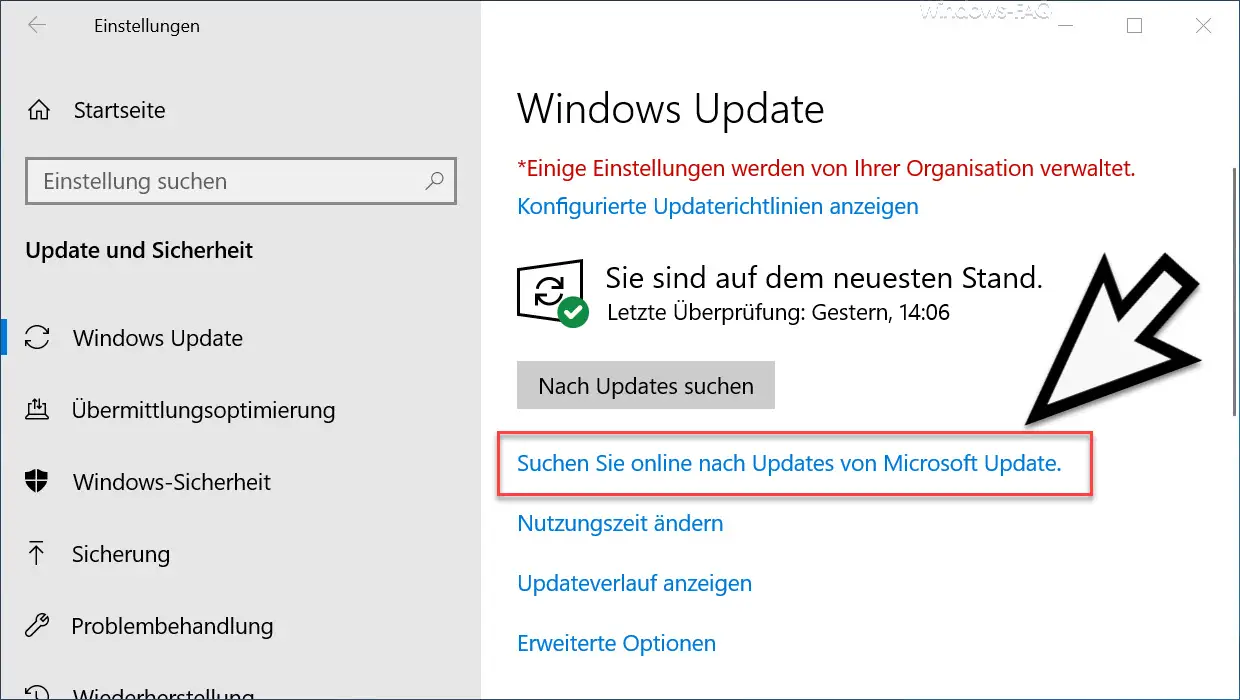 However, it may be that the function update 1903 is not yet available for download. Microsoft has learned from various past mistakes and is gradually delivering the update. The installed hardware components also play a role here, because Microsoft initially delivers the 1903 update only for 100% suitable hardware.
So if you are not yet offered the 1903 feature update , it is certainly worthwhile to check for Windows updates online again and again over the next few days.
However, if you don't want to wait, you can download the 1903 installation medium directly . To do this, visit the website
Download Windows 10 (Media Creation Toolkit)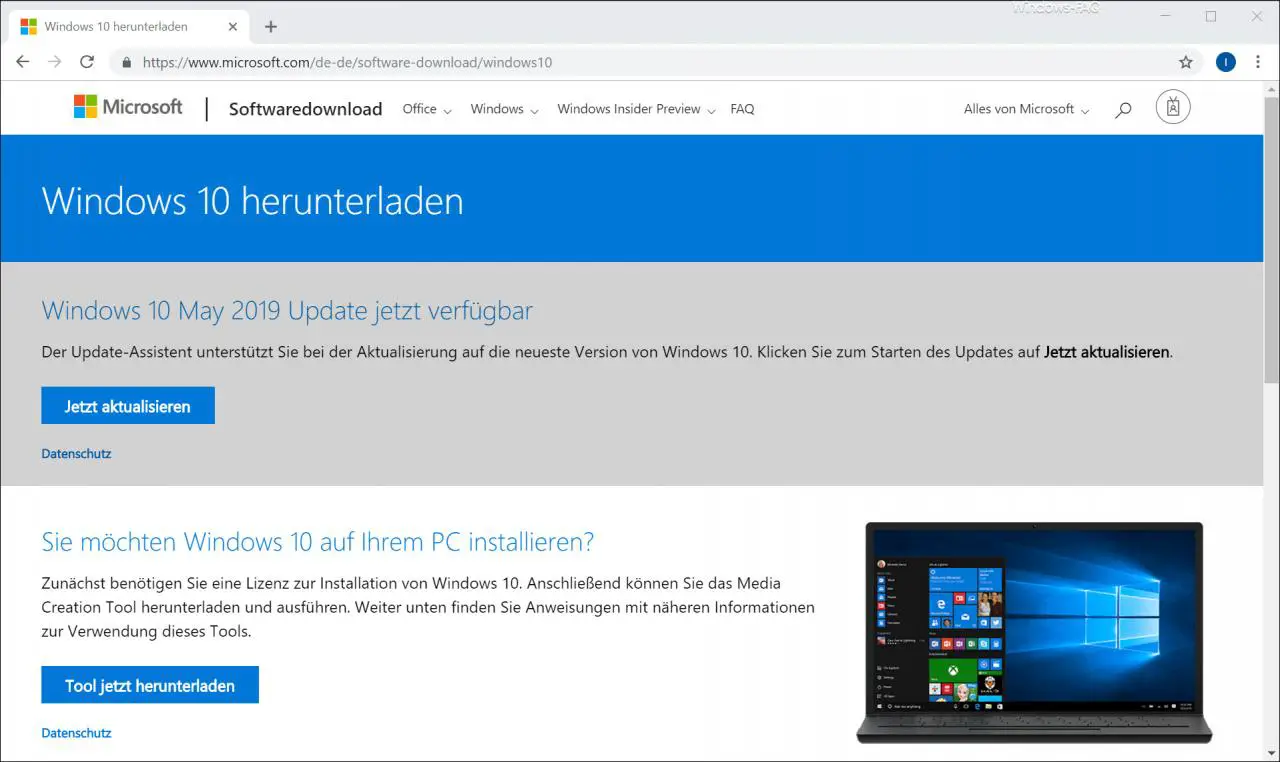 Here you can download the Windows 10 version 1903 installation ISO
MediaCreationTool1903.exe
Download directly or upgrade to function update 1903 . If you are upgrading several PCs to 1903, it is advisable to download the complete 1903 ISO file via " Download tool now " and save it on a USB stick or a network drive. We explained exactly how this process works in our article " Media Creation Tool provided for download ".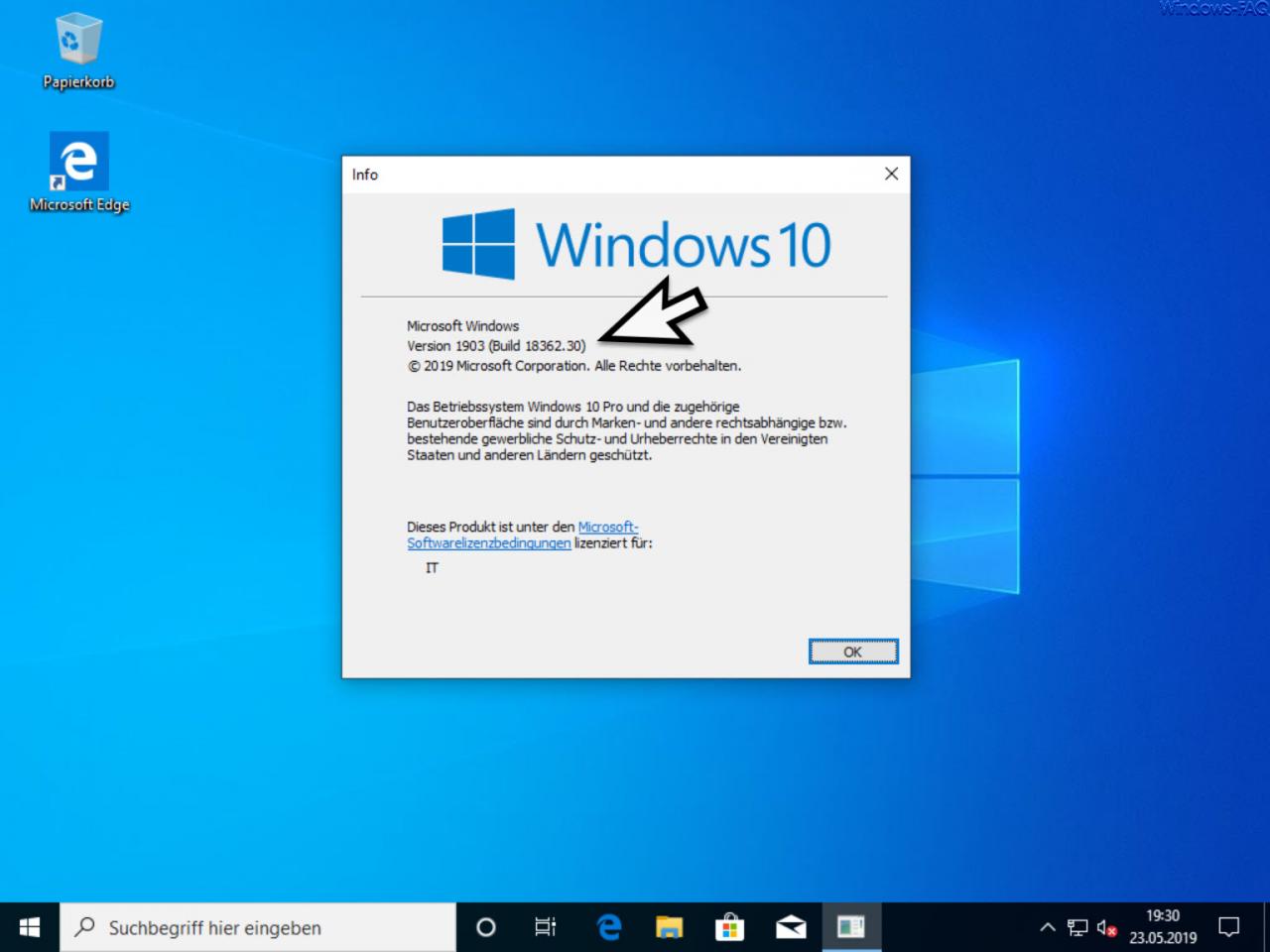 As you can see in the picture, the Windows 10 1809 version currently has the build number 18362.30 .
Since Windows 10 version 1903 has some innovations, you should visit our website " Windows-FAQ.de " in the near future , because we will gradually introduce all changes to the 1903 version here in detail.