You can now download and install the update KB4515384 for Windows 10 version 1903. Then your Windows 10 1903 version shows the Windows build number 18362.356 .
This new cumulative update  KB4515384 is now available for download via Windows Update and the Windows Update Catalog. The matching  KB4515384 download links can be found at the end of this entry.
Microsoft has integrated the following improvements into the update KB4515384 .
This update KB4515384 provides protection against a new subclass of speculative vulnerabilities in the execution side channel (Microarchitectural Data Sampling) for 32-bit versions (x86) of Windows (CVE-2019-11091, CVE-2018-12126, CVE-2018-12127, CVE) -2018-12130). Use the registry settings as described in the Windows Client and Windows Server articles. (These registry settings are enabled by default for Windows Client OS editions and Windows Server OS editions.)
Update KB4515384 resolves a problem that causes SearchUI.exe  to use a large number of users for a small number of users. This problem only occurs on devices that have disabled web search using Windows desktop search.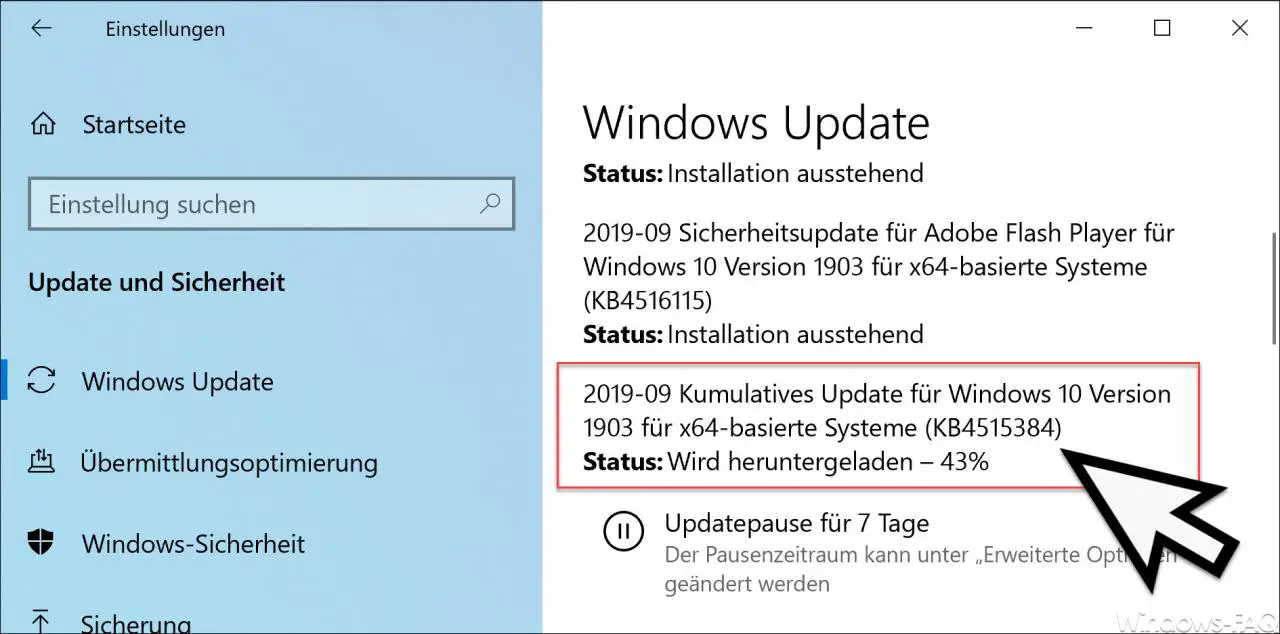 Furthermore, this update KB4515384 contains numerous security updates for Microsoft Edge, Internet Explorer, Microsoft Scripting Engine, Windows app platform and frameworks, Windows input and composition, Windows Media, Windows basics, Windows authentication, Windows cryptography, Windows Data center network, Windows storage and file systems, Windows wireless network Microsoft JET database module, Windows kernel, Windows virtualization and Windows server.
Microsoft has currently not released any information about the problems that may arise in update KB4515384.
Below you will find the download links for update KB4515384 .
– 2019-09 Cumulative Update for Windows 10 Version 1903 for x64-based Systems (KB4515384)
– 2019-09 Cumulative Update for Windows 10 Version 1903 for x86-based Systems (KB4515384)
– 2019-09 Cumulative Update for Windows Server 2019 Version 1903 for x64-based systems (KB4515384)