Microsoft has just released the cumulative update KB4343909 for Windows 10 Version 1803 Spring Creators Update for download. The update  KB4343909 increases the Windows 10 build number of the 1803 version to build level 17134.228 .
The update can now be downloaded and installed using the Windows Update function and the Windows Update Catalog .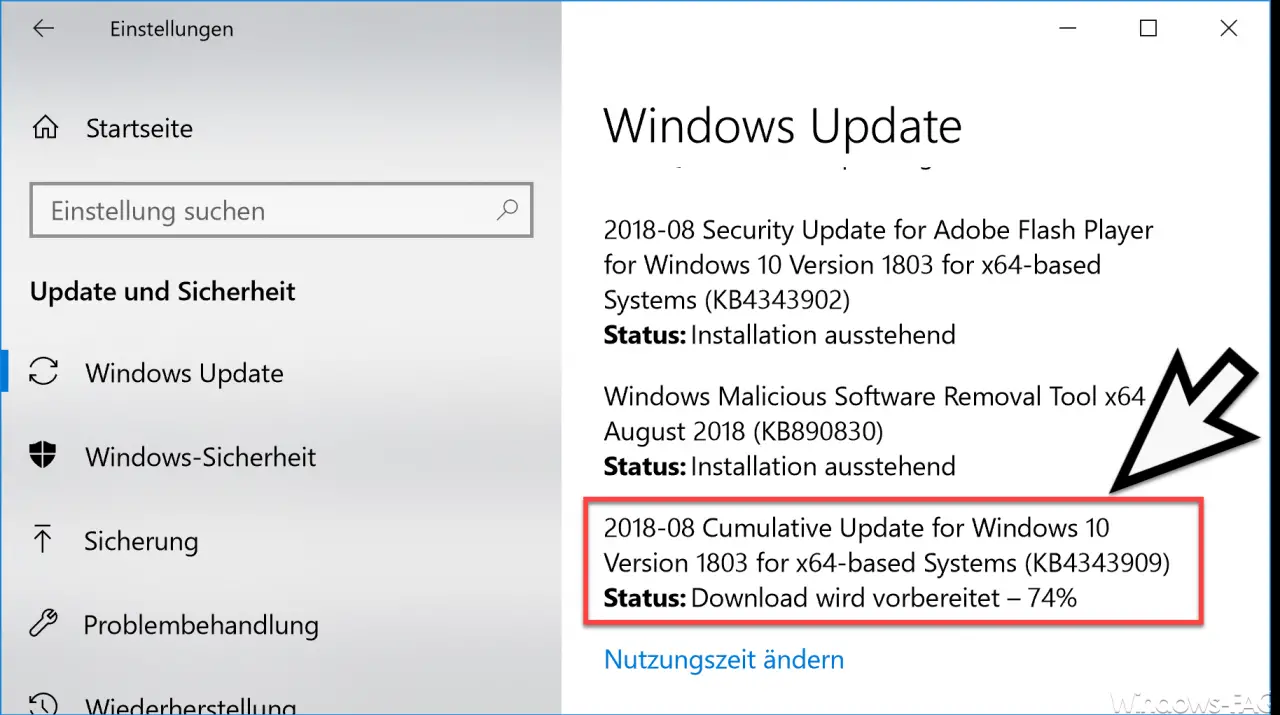 The following changes have been included in the cumulative update KB4343909.
The KB4343909 update provides protection against a new speculative execution side-channel vulnerability known as the L1 Terminal Fault (L1TF). This affects Intel® Core® processors and Intel® Xeon® processors (CVE-2018-3620 and CVE-2018-3646). Use the registry settings described in the Windows Client KB Guide and Windows Server Guide to ensure that previous operating system protections are enabled against the Specter Variant 2 and Meltdown vulnerabilities . (These registry settings are enabled by default for Windows Client operating system editions, but are disabled by default for Windows Server operating system editions.)
The update also fixes an issue that causes high CPU usage, which results in performance degradation in some systems with 15-hour and 16-hour AMD processors. This issue occurs after installing the June 2018 or July 2018 Windows updates from Microsoft and the AMD microcode updates that address Specter Variant 2 (CVE-2017-5715 – Branch Target Injection).
Also fixes the problem that prevents apps from getting network updates after resuming. This problem occurs in applications that use spatial mapping data and participate in the sleep or resume cycle.
This cumulative update ensures that Internet Explorer and Microsoft Edge support the preload = "none" tag.
Addresses an issue that prevents some applications that run on HoloLens, e.g. For example, remote support can be authenticated after upgrading from Windows 10 version 1607 to Windows 10 version 1803.
The update eliminates what has significantly shortened the battery life after upgrading to Windows 10, version 1803.
The Device Guard has been able to block some iframe.dll class IDs after installing the cumulative update from May 2018.
The KB4343909 update addresses a vulnerability related to the Export-ModuleMember () function when using a wildcard (*) and a dot sourcing script. After installing this update KB4343909, existing modules on devices with activated Device Guard intentionally failed. The exception error is "This module uses the point source operator when exporting functions using wildcard characters. This is not permitted if the system is subject to application verification. "Further information can be found at https://portal.msrc.microsoft.com / de-US / Sicherheitsberatung / CVE-2018-8200 and https://aka.ms/ PSModuleFunctionExport.
The update also includes security updates for Windows Server 2016 version 1803.
You can download the update KB4343909 directly here :
– 2018-08 Cumulative Update for Windows 10 Version 1803 for x64-based Systems (KB4343909)
– 2018-08 Cumulative Update for Windows 10 Version 1803 for x86-based Systems (KB4343909)
– 2018-08 Cumulative Update for Windows Server 2016 (Version 1803) (KB4343909)