With the update KB4284835 for Windows 10 Version 1803 (Spring Creators Update), Microsoft released another cumulative update for the latest Windows 10 Feature Update on the 2nd Tuesday of June (Patchday).
After installing the update KB4284835 , your Windows 10 installation shows the version number 17134.112 . The update  KB4284835 has a size of almost 530MB in the x64 variant, the 32-bit variant, however, only a size of just under 280MB.
The update is now available for download and installation via the integrated Windows Update function and the Windows Update Catalog .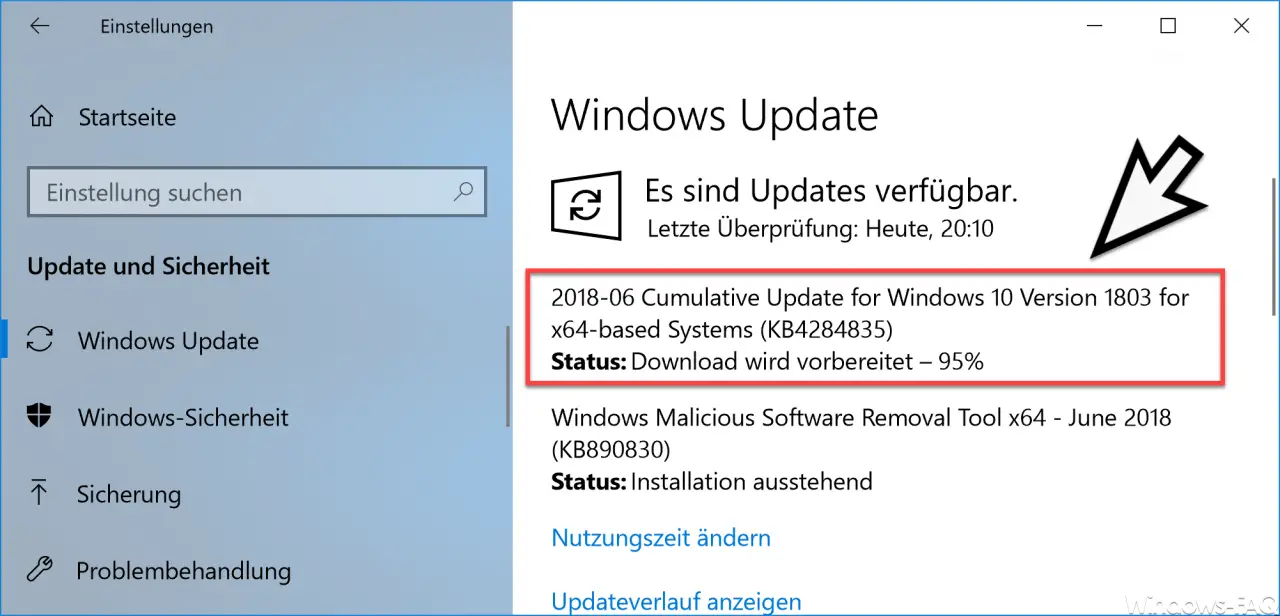 The update  KB4284835 contains some problem corrections and is very similar in content to the update  KB4284819 , about which we have also just reported.
For this reason, we have only listed the changes to update KB4284835  below that are not included in the update for Windows 10 version 1709.
Addresses an issue where Intuit QuickBooks versions 2017 and 2018 cannot run in multi-user mode on Windows 10 1803 devices. Windows 10, version 1803, is now offered to users. We already reported on Quickbooks in the update  KB4338548  .
Addresses several issues that may cause certain games to not display dialogs when connected to monitors that support interlaced display formats.
Addresses issues related to brightness controls on some notebooks after the April 2018 update to Windows 10.
Addresses a reliability issue where the GameBar may fail to start.
Also fixes a problem that causes the system to start with a black screen. This issue occurs because previous Spring Creators Update updates were not compatible with certain versions of PC Tune-Up Utilities after installation.
You can download the update KB4284835 here :
– 2018-06 Cumulative Update for Windows 10 Version 1803 for x64-based Systems (KB4284835)
– 2018-06 Cumulative Update for Windows 10 Version 1803 for x86-based Systems (KB4284835)
– 2018-06 Cumulative Update for Windows Server 2016 Version 1803 (KB4284835)