Usually everyone can download the latest version of Windows 10 using the Media Creation Tool . With this MCT tool it is also possible to download a Windows 10 ISO file , but this process is quite cumbersome.
There is a relatively easy way to always download the latest Windows 10 ISO using an edge browser feature.
Download Windows 10 ISO
In order to download the latest Windows 10 ISO you have to start the Edge Browser and the button

actuate. This puts Edge in the so-called developer mode, as you can see in the figure below.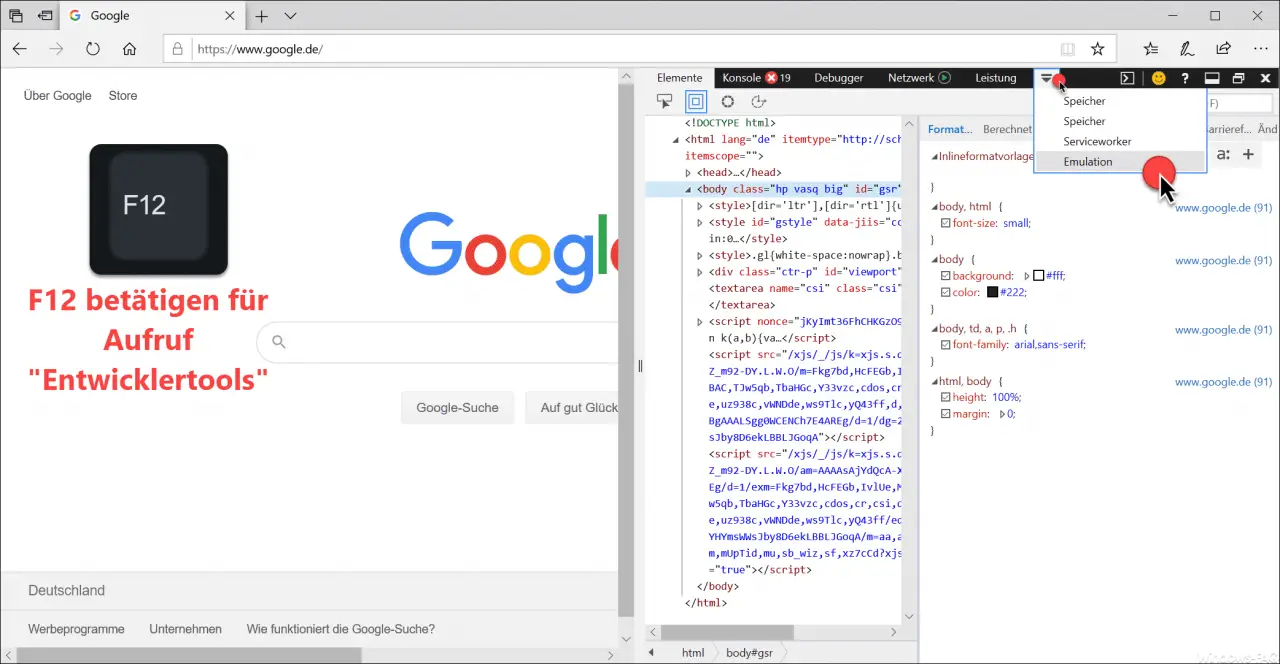 As you can see in the picture, you have to click on the " arrow down " and on the right side
emulation
be clicked. Then the appearance of the Edge Browser changes as follows.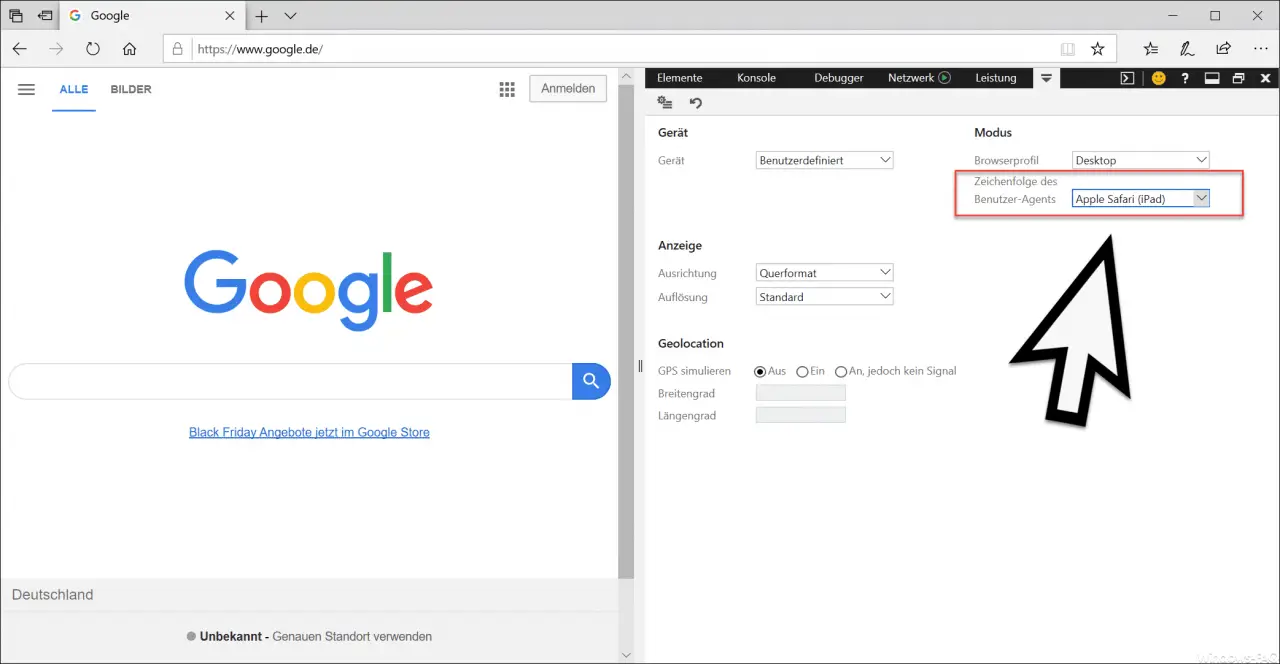 Here it is important that you
User agent string
on the value
Apple Safari (iPad)
sets.
Then you can now enter the following download URL for the Windows 10 ISO in the URL line of the Edge Browser and confirm with Enter.
https://www.microsoft.com/de-de/software-download/windows10ISO
The following website is then displayed.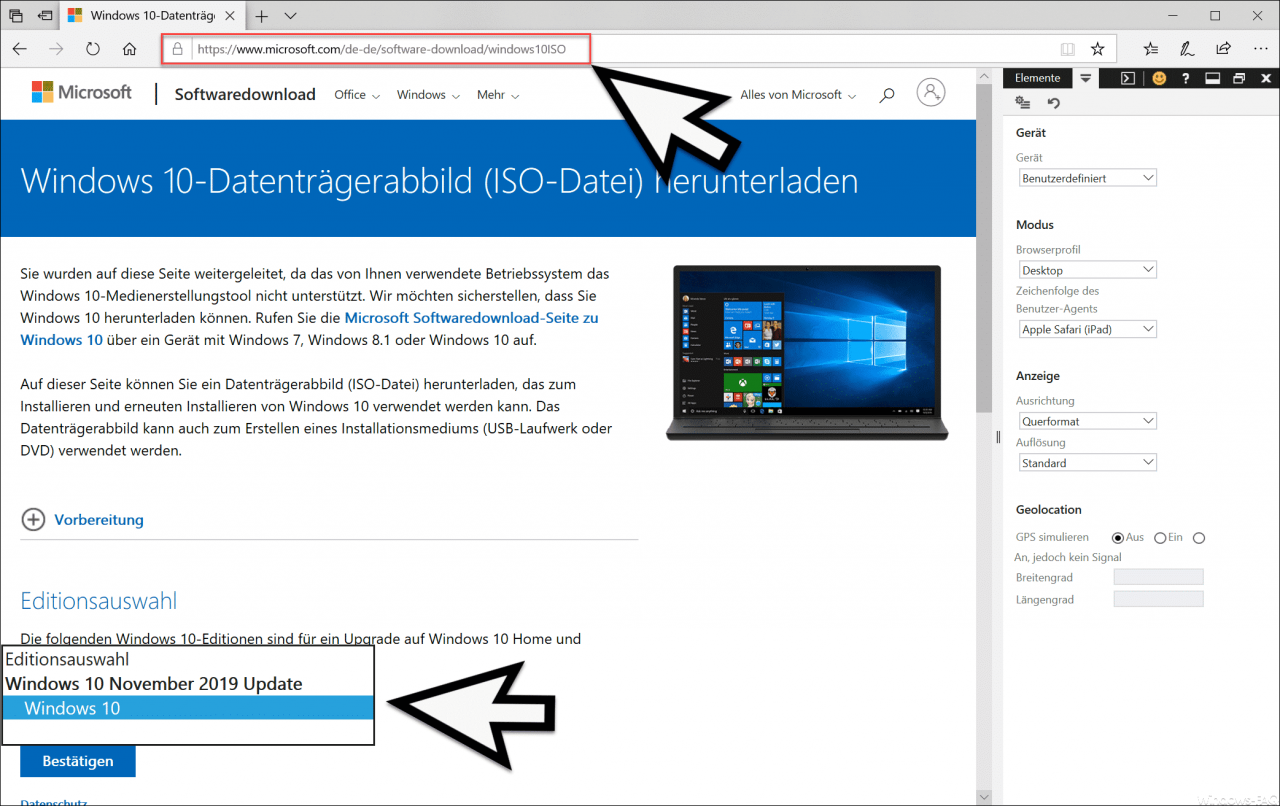 Here you can select the desired Windows 10 ISO via the Windows 10 edition selection, in our case it is the "Windows 10 November 2019 Update", i.e. Windows 10 version 1909.
After clicking on Confirm, the desired language is then requested and you can still choose whether you want to download Windows 10 ISO for a 32-bit or 64-bit Windows 10 installation .
Then the download of the latest Windows 10 ISO begins. You can then burn this Windows 10 ISO file to a DVD or create a Windows 10 USB installation stick .
If you are looking for an overview of the latest Windows 10 versions and build numbers , you should have a look at our article " Overview of Windows 10 build numbers and Windows updates ".