We have already reported on various tools for data recovery under Windows several times in the past. Today we would like to present another Windows data recovery tool that has been known for years.
We have the tool in detail in the last few days
Fonepaw data recovery
employed. This tool masters the recovery of deleted photos, videos, documents, e-mails and other files on trash, external hard drive, SD card, USB stick, camera and much more.
The focus is on the following functions:
Restore the deleted or emptied Windows recycle bin.
Formatted disk recovery.
Rescue data from defective hard drives.
Rescue data from damaged Windows installations.
Data recovery for memory cards.
Repair RAW partitions.
The installation of the " FonePaw data recovery tool " is very easy and without special inputs or options. After installation, the fairly clear user interface is displayed, as you can see in the image below.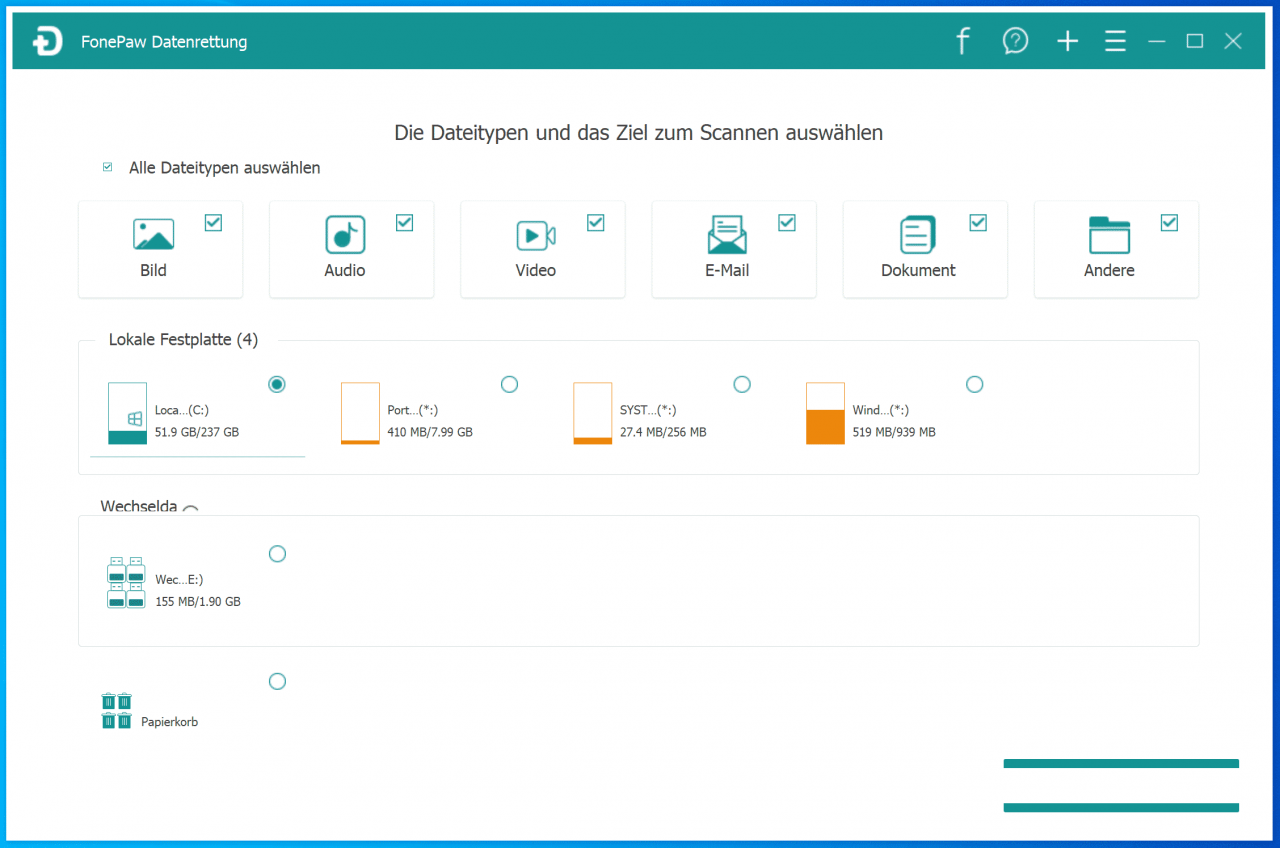 Here you have the option to select which file types you want the disk to be searched for and which disk or removable disk you want to search for lost files.
After pressing " Scan ", the actual scanning process is started and the tool begins to search for files that can be completely restored.
This scanning process can take some time, depending on the size of the disk. In our tests, the tool proved that it can easily restore all files on a deleted USB stick. If you miss files in the scan result, there is still a depth scan available that searches for lost data even more specifically and more deeply.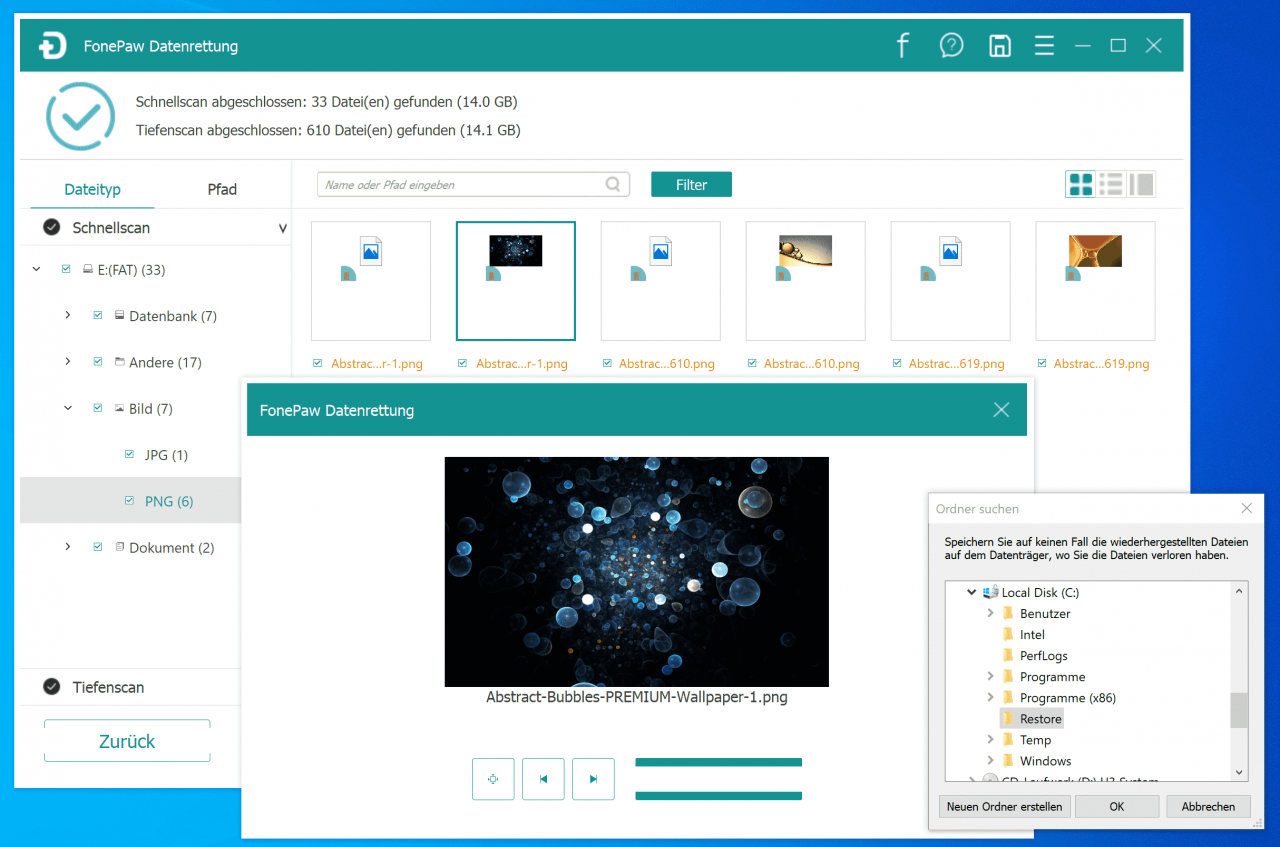 After the data recovery tool has found the deleted files, they can be restored in whole or only selected files.
You can, of course, specify a different data medium and any restore folder as the restore destination, because there is no point in restoring the data to the defective or damaged data medium.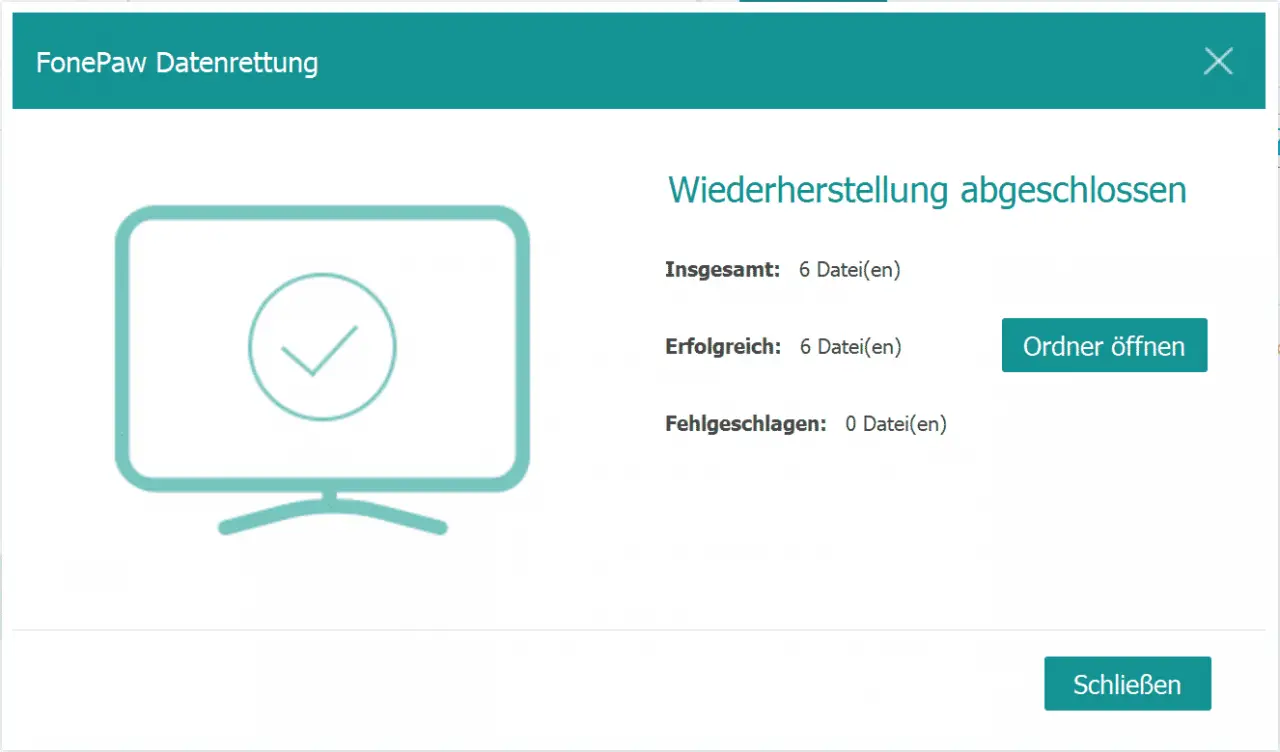 Overall, the software is very intuitive to use and we couldn't find any weaknesses or errors. The software only had problems when displaying the "Scan" button when displaying it on a Surface 6 Pro. In addition, the company FonePaw has created a very good and detailed guide on how to restore deleted files on Windows 7, 8 and Windows 10 .
The software can currently be purchased for € 34.95 for use on 1 PC. If you need a license for 5 PCs, it currently costs € 69.95 .
You can download and test the " FonePaw data recovery " tool directly on the provider's homepage.