With the Windows 10 Fall Creators Update , Microsoft has finally responded and integrated some new options for the settings of the Windows updates into the upgrade. So far, there was a problem in networks that the clients pulled the Windows updates completely uncontrollably and thus occupied the entire Internet bandwidth .
This made it practically impossible to work properly over the Internet , Citrix or VPN connections . The effort to limit this was relatively high. Now apparently has responded to pressure from the many complaints and introduced the following Windows Update restrictions in the Fall Creators Update .
The settings that we will show you below can be found in the following way
Windows key + "I" / Update and security / Windows Update / Advanced options / Delivery optimization / Advanced options  
Limit Windows Update bandwidth
You can use the first setting point
Limit bandwidth when downloading updates in the background.
Microsoft explains this Windows Update setting option as follows:
The bandwidth available to your device for downloading and uploading Windows and app updates and other Microsoft products is dynamically optimized by default. If you want to keep data usage in blocks, you can also set a specific limit.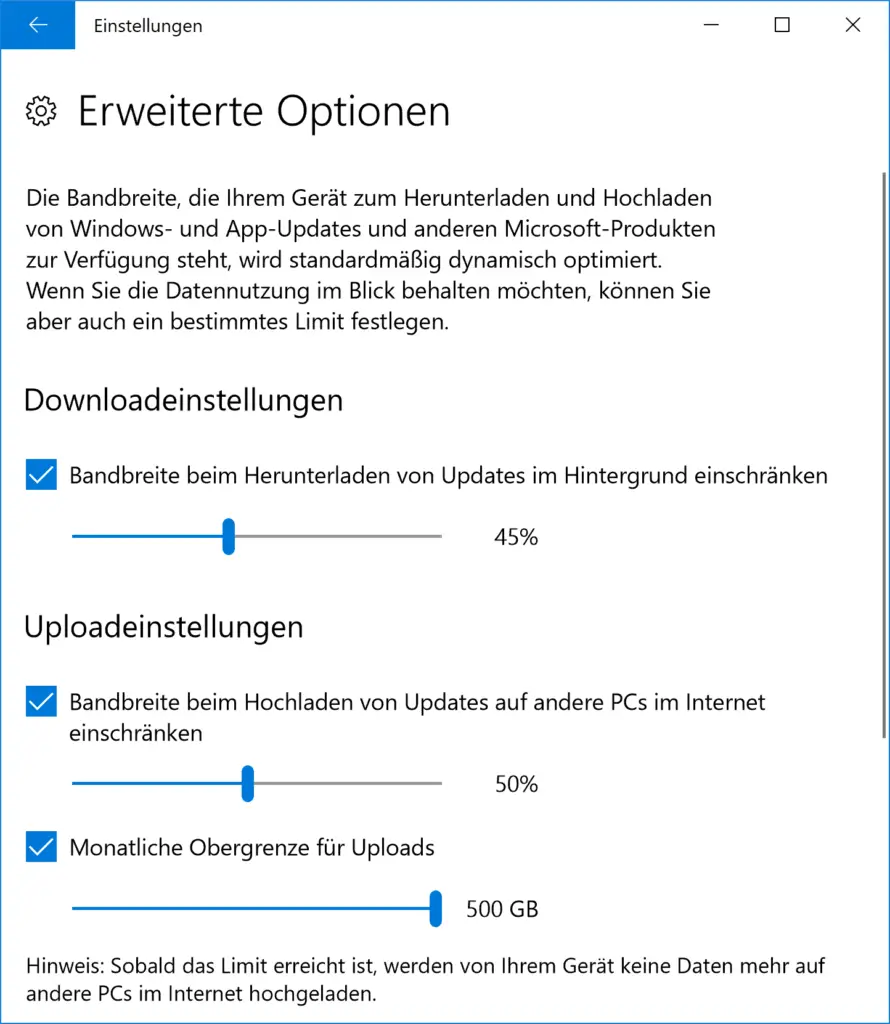 Windows Update upload settings
The same thing that you can now specify for the downloads of the Windows updates is also possible for the upload of the Windows updates. However, you can set 2 options here.
Limit bandwidth when uploading updates to other PCs on the Internet.
Monthly upload limit
The maximum value for Windows Updates Uploads is 500GB , so the Fall Creators Update is also set by default. You can now adjust these settings individually according to your wishes.
Attention: As soon as the set Windows Update upload limit is reached, the Windows client no longer uploads data to other PCs on the Internet.
In addition to the upload limit , the currently used upload capacity is also displayed in the same window . So you can also check how much bandwidth you have lost and set the value for the Windows Update Uploads optimally.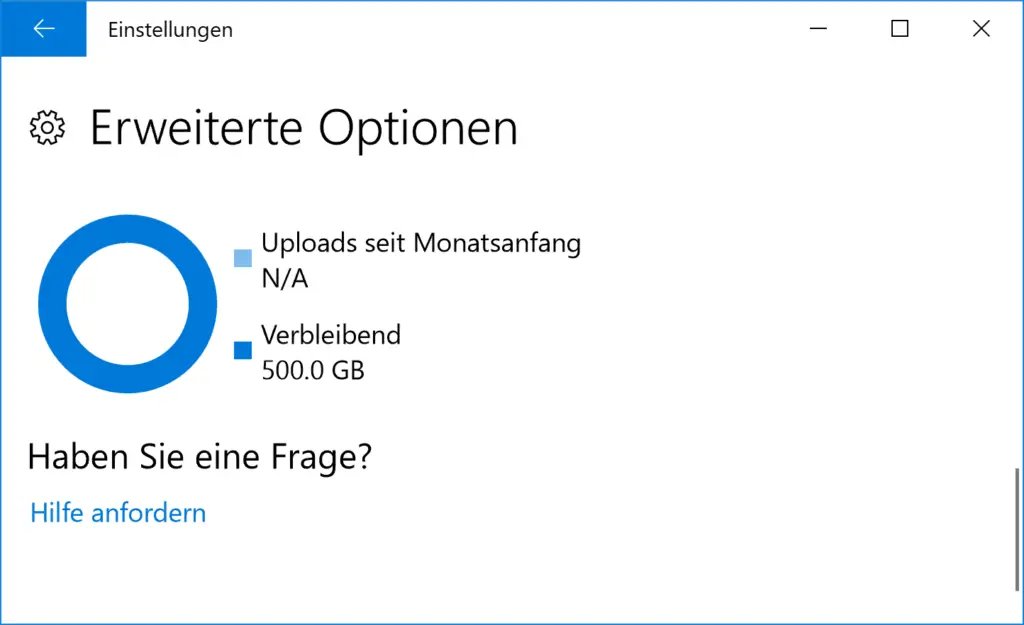 Overall, apparently quite good update options , which we have not yet been able to test 100%. This will take a little more time, we will report on it again. Also how you can activate or set these settings via group policies or the registry .
A lot of other interesting information about Windows updates can also be found in the following articles.
– Clear Windows update history for Windows 10
– Distribute Windows 10 Creators update via WSUS
– Windows 10 WSUS update from version 1511 build 10586.494 to 1607 build 14393.10
– correctly distribute Windows 10 Anniversary Update 1607 via WSUS
– Windows 10 Anniversary Update 1607 available for WSUS
– WSUS Connection error – No remote API connecting to the WSUS server
– WSUS shows Windows 10 clients as "Vista"
– WSUS database error – Reset server node – Call
internal WSUS database with SQL Management Studio