Tonight, Microsoft released the latest Windows 10 update for versions 1903 and 1909 with update KB4528760 .
As with every monthly update for Windows 10, the update  KB4528760 is a cumulative update that includes all bug fixes and improvements of the past few months.
The update KB4528760 is now available for download via Windows Update and the Windows Update Catalog. After installing update KB4528760, your Windows 10 version shows build number 18362.592 at 1903 and 18363.592 at 1909 .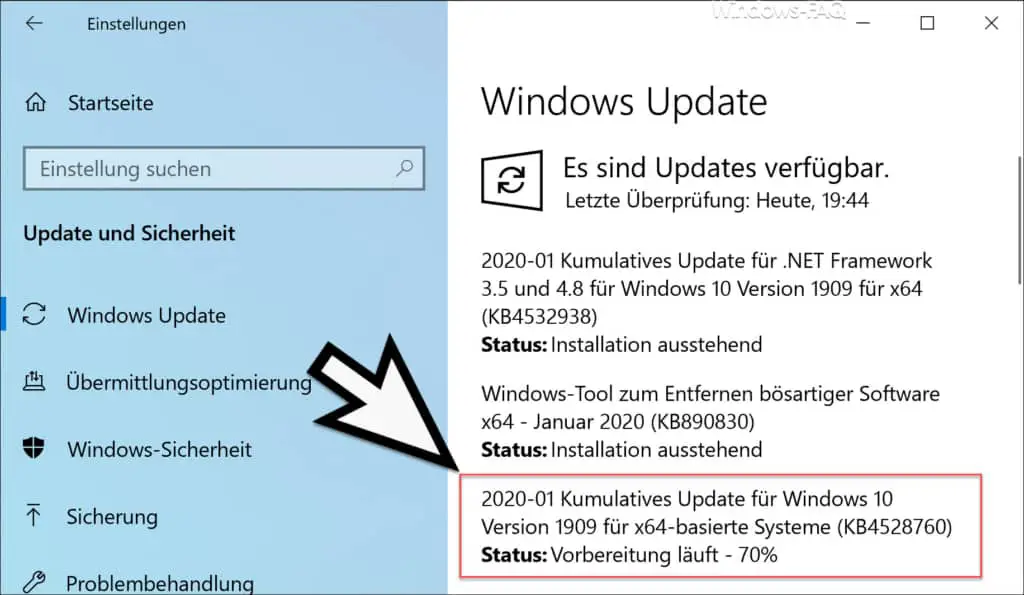 Microsoft has previously released the following information about the content of update  KB4528760 .
The update contains updates to improve security when saving and managing files .
It also includes security enhancements when using input devices such as a mouse, keyboard, or pen .
In addition, the update KB4528760 includes numerous security updates for Windows App Platform and Frameworks, Windows input and composition, Windows administration, Windows cryptography, Windows storage and file systems, Microsoft Scripting Engine and Windows Server.
There are currently no known errors for update KB4528760. However, Microsoft strongly recommends that the last service stack update (SSU update) with the number ( KB4528759 ) be installed before installing this update .
Below you will find the direct download links for update KB4528760 .
Download for Windows 10 version 1903:
– Download 2020-01 Cumulative Update for Windows 10 Version 1903 for x64-based Systems (KB4528760)
– Download 2020-01 Cumulative Update for Windows 10 Version 1903 for x86-based Systems (KB4528760)
– Download 2020-01 Cumulative Update for Windows Server 2019 version 1903 for x64-based systems (KB4528760)
Download for Windows 10 version 1909:
– Download 2020-01 Cumulative Update for Windows 10 Version 1909 for x64-based Systems (KB4528760)
– Download 2020-01 Cumulative Update for Windows 10 Version 1909 for x86-based Systems (KB4528760)
– Download 2020-01 Cumulative Update for Windows Server 2019 version 1909 for x64-based systems (KB4528760)