Microsoft released update KB4522355 for Windows 10 version 1903 a few days ago . This renewed cumulative update KB4522355   for 1903 raises the Windows 10 build number to 18362.449 .
This update  KB4522355 is also available for download via the integrated Windows 10 update function via the Windows update catalog. At the end of this article you will find the direct download links from update KB4522355 .
The following special features are contained in this update KB4522355 .
Update KB4522355 updates a problem that prevents Microsoft Narrator from working in certain touch mode scenarios .
It also fixes an issue where assistive technology (AT) (such as Microsoft Narrator, Magnifier, or NVDA) starts after login if you have configured it to start before login.
It also fixes a problem that causes Magnifier to stop working in certain scenarios, and you have to restart it manually.
It updates an issue that causes Microsoft Narrator to stop working in the middle of a session in certain scenarios.
It also fixes an issue that may prevent you from selecting a scroll bar .
It fixes an issue where a device goes into sleep mode (S3) even if you configure the device to never go into sleep mode.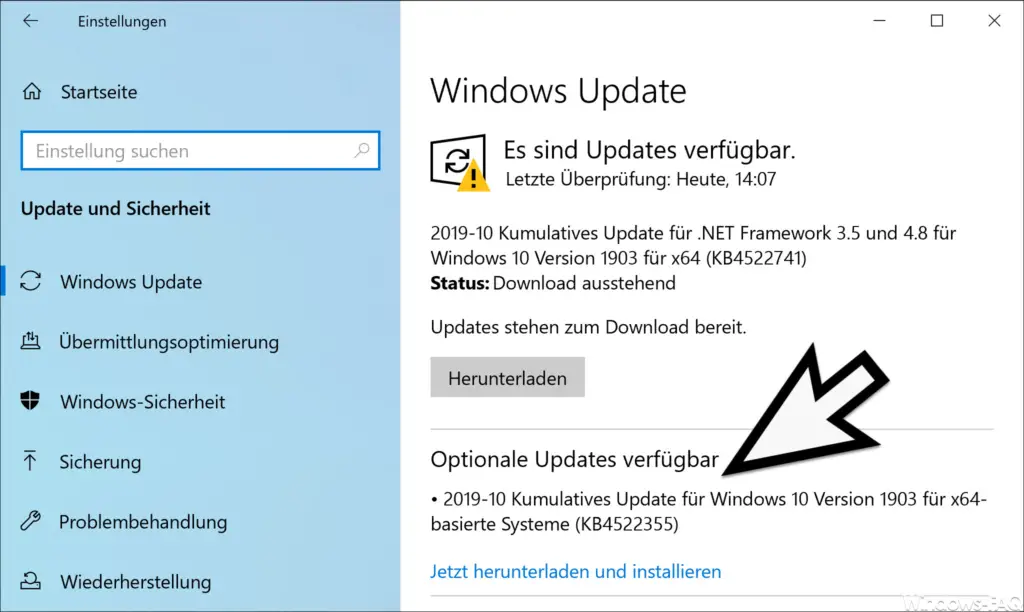 This update KB4522355 updates a problem that in some cases prevents a window from being shrunk.
Addresses issues that prevent you from connecting to a virtual private network (VPN) .
It updates an issue where the screen flickers or displays slowly when you view application thumbnails on a monitor with high dots per inch (DPI) values.
Fixes an issue where the Photos app tile would appear larger than expected in the Start menu under certain conditions.
It fixes an issue where the system stops responding on the login screen.
This update KB4522355 removes the problem that may cause a black screen to appear the first time you log in after installing a feature or quality update.
It updates an issue that causes the Start menu, Cortana search bar , tray icons, or Microsoft Edge to stop responding after installing a monthly update in certain scenarios.
Furthermore, numerous fixes, bug fixes and stability improvements are included in this update KB4522355 . All the necessary information is also available in the Microsoft article " October 24, 2019 — KB4522355 (OS Build 18362.449) ".
Below you will find the  KB4522355 downloads .
– 2019-10 Cumulative Update for Windows 10 Version 1903 for x64-based Systems (KB4522355)
– 2019-10 Cumulative Update for Windows 10 Version 1903 for x86-based Systems (KB4522355)
– 2019-10 Cumulative Update for Windows Server, Version 1903 for x64-based systems (KB4522355)