Microsoft has released the update KB4464218 for Windows 10 version 1803 Spring Creators Update somewhat surprisingly tonight . As always, the cumulative update  KB4464218 does not contain any new functions for Windows 10 version 1803, but only bug fixes. However, these bug fixes are also within limits, more on this below.
After installing update  KB4464218 , your Windows 10 build number has been changed to 17134.286 .
You can download and install the update from Windows Update as well as from the Windows Update Catalog.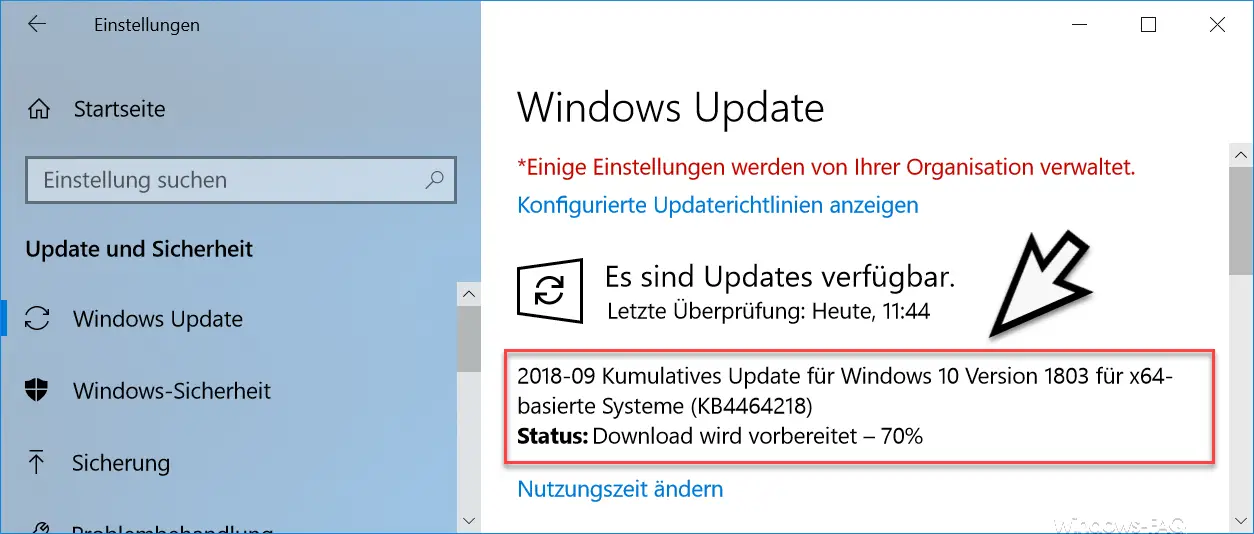 Microsoft has already released some information about the update KB4464218 . Below is the translated information for this update.
The update fixes a Microsoft Intune issue that occurs after installing one of the updates released between July 24, 2018 and September 11, 2018. As a result, Windows could no longer recognize the PFX certificate (Personal Information Exchange) that is used for authentication with a Wi-Fi or VPN connection. Therefore, Microsoft Intune takes a long time to deploy user profiles because it does not recognize that the required certificate is on the device.
Apparently, this is a problem that is so urgent that Microsoft has inserted this unscheduled update for Windows 10 1803. No further information is known about the update  KB4464218 . Microsoft has also announced that there are no known issues with and after the installation of this cumulative update.
If you need the complete MSU download files for the update KB4464218 , you can download and save them here directly via the  KB4464218 download links .
– Download 2018-09 Cumulative Update for Windows 10 Version 1803 for x64-based Systems (KB4464218)
– Download 2018-09 Cumulative Update for Windows 10 Version 1803 for x86-based Systems (KB4464218)
– Download 2018-09 Cumulative Update for Windows Server 2016 version 1803 for x64-based systems (KB4464218)