By default, every Windows installation is set so that the window content of a window to be moved is displayed during the moving process. In certain circumstances, however, it may be desirable to deactivate this function and set Windows so that only the frame is visible when a window is moved .
In the following video we have shown you what it looks like when the window content is shown when moving and once when the window content is not displayed.
You can change this window setting in the Windows Tool
sysdm.cpl
changed. After calling the "System properties" tool, you then switch to the area
Extended
and then you go to the following section in the section " Performance (visual effects, processor scheduling, memory usage and virtual memory).
Settings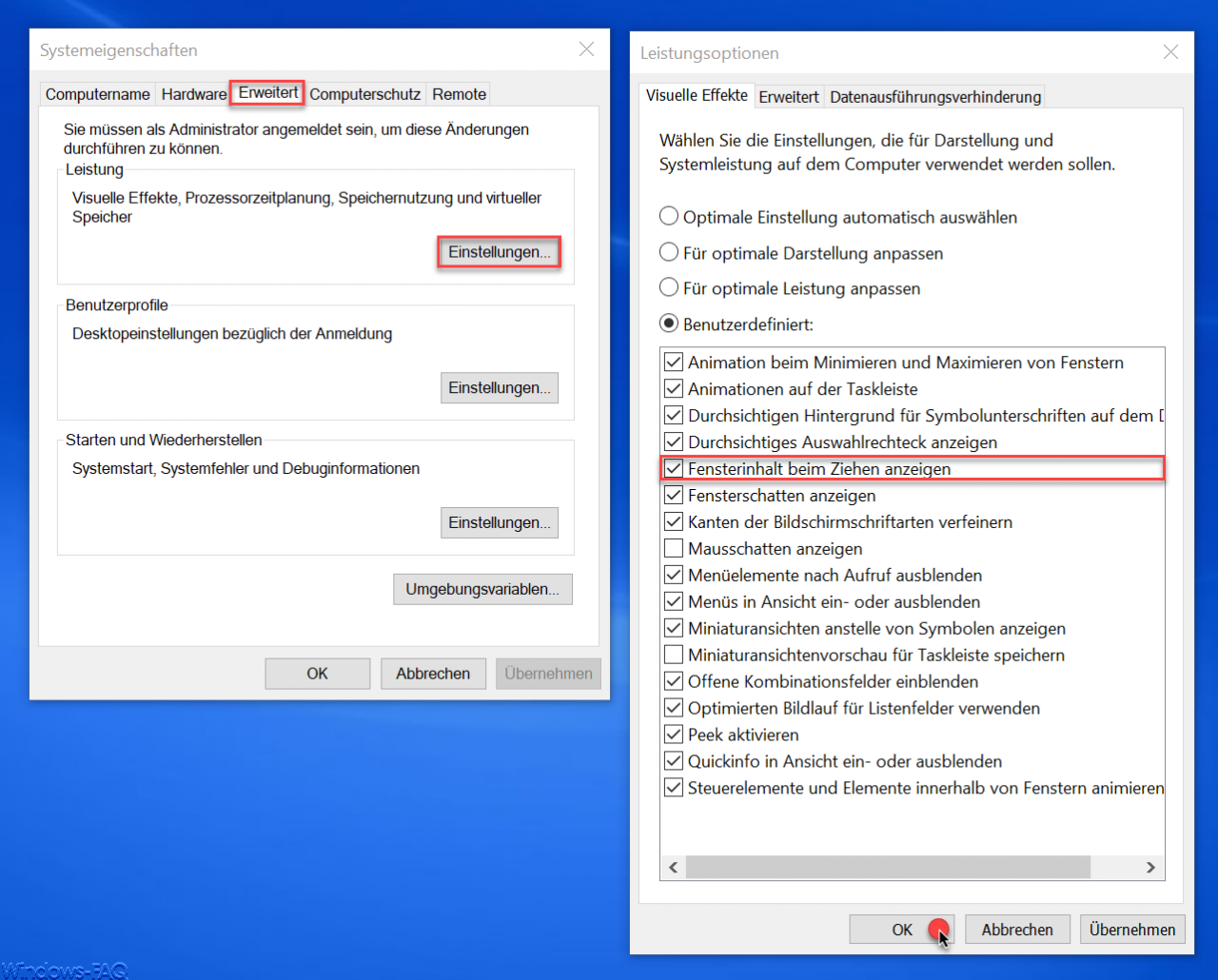 Now you will find the decisive option in the " Visual Effects " area in the user-defined settings
Show window content while dragging
This option is activated by default. If you now deactivate them and confirm these changes with "OK", the window contents will no longer be displayed when you move the windows.
Deactivate window contents via registry
You can also achieve the same if you make adjustments to the registry. You will find the necessary settings for this in the area
\ HKEY_CURRENT_USER Control Panel Desktop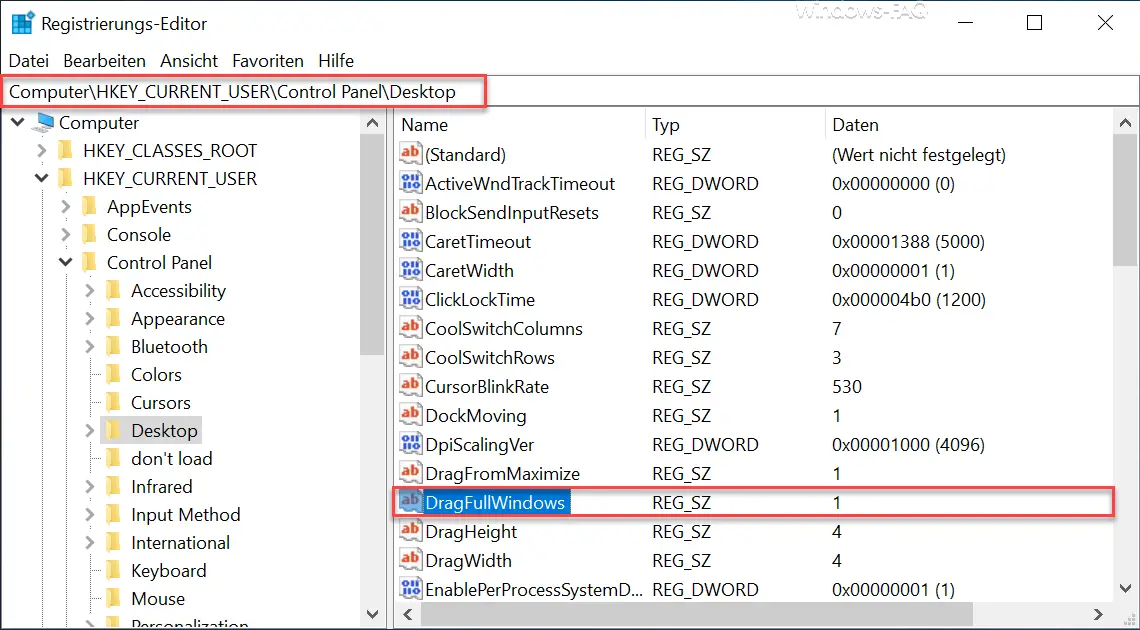 Here is the value
DragFullWindows
which is set to " 1 " by default . The value "1" means that the window content is displayed when moving . If you set it to a "0" (ZERO) , the window content is not displayed when moving . However, this change only becomes active after restarting the Windows PC.
Finally, we have listed further tips and tricks around the Windows window.
– Disable automatic docking of windows in Windows 10
– Scroll inactive windows when pointing – Windows 10 mouse setting
– Open each Windows folder in a new Windows Explorer window
– Start each Windows Explorer window in a separate process
– Focus problems when scrolling in windows in Windows 10
– Deactivate or activate the
Preview window on the Edge browser – Switch off Edge and Onedrive advertising windows and notices in Windows 10