We have reported several times over the past few days about distributing the Windows 10 Feature Updates (1607 Anniversary Update) and also wrote that many users have problems with it. Apparently there are some prerequisites to be fulfilled so that the WSUS (Windows Server Updates Services) can distribute the feature updates properly.
We have already shown the basic requirements in another article. You can read about this in the article " Correctly distribute Windows 10 Anniversary Update 1607 via WSUS ".
The most important requirement is the installation of the Windows update  KB3095113 (Microsoft update to activate WSUS support for Windows 10 feature upgrades). Of course, you have to activate the necessary Windows 10 components in the " Products / Classifications " area and also release the downloaded updates for installation.
The solution of the problem:
What is decisive, however, and we have been looking for it for an extremely long time, is an adjustment to include Internet Information Services (IIS) managers. There you have to add the MIME type .ESD .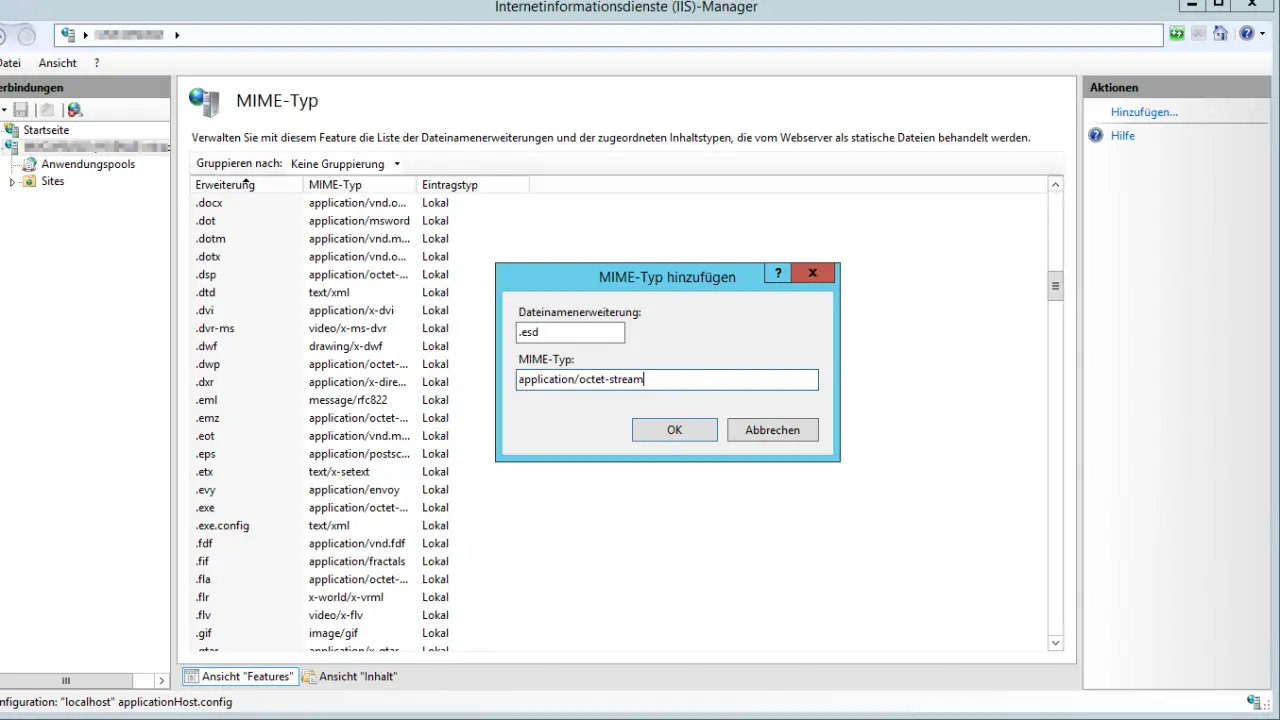 It is important that the file name extension ". ESD "with the MIME type
application / octet-stream
is created or exists. After adding this MIME type , you should restart the WSUS server once . After the WSUS server has restarted, the clients immediately start downloading the Windows 10 function update .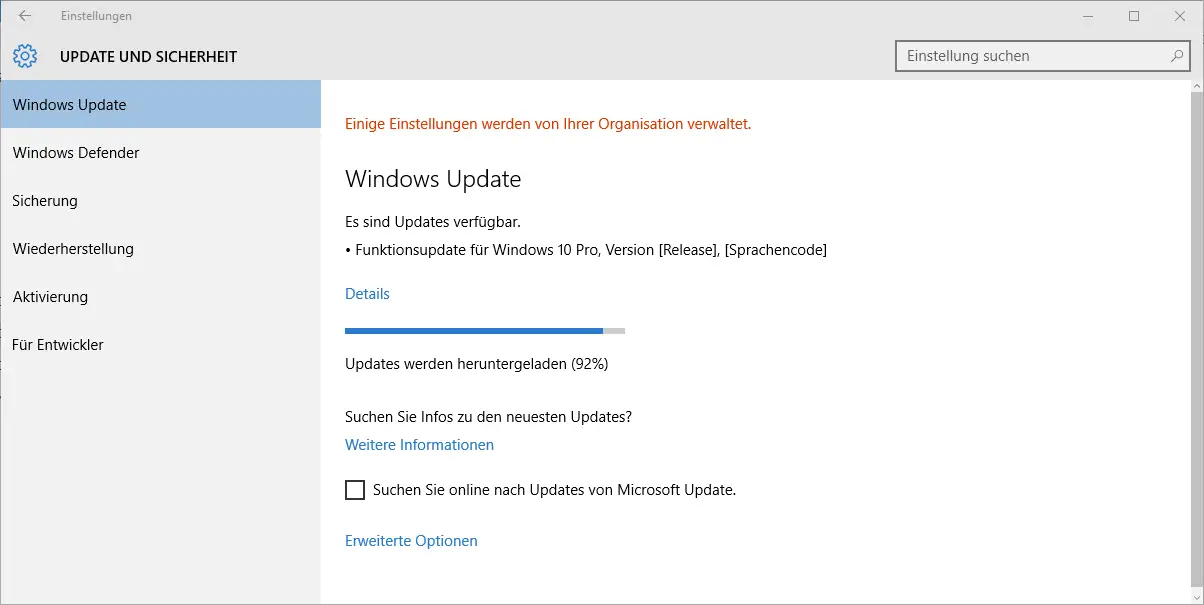 The clients then downloaded the update within a very short time, as you can see above. The update can then be installed without any problems. The problem is finally solved. We hope we could help you. We would of course be very happy to receive a corresponding comment at the end of this article.