As already reported, there are significant problems with the TrendMicro OfficeScan virus scanner under Windows 10 with the latest Windows 10 feature update "Anniversary" (Build 1607) . The error message "Error updating Trend Micro OfficeScan antivirus status to SECURITY_PRODUCT_STATE_ON (error BA060000)" appears repeatedly in the Windows event log and in the Windows Security Center that the TrendMicro OfficeScan client is deactivated.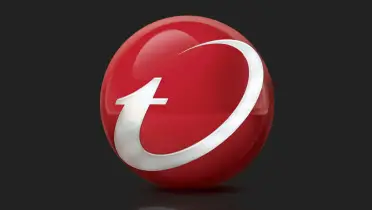 TrendMicro apparently reacted very quickly and released a new critical update ( version 6125 (and 5010). You will find the appropriate link at the end of this article. However, this update is currently only available in English . Unfortunately, we cannot say whether it works for German installation .
In the Download Center of Trend Micro is explicitly doing " support Windows 10 Red Stone 1 ". The release notes contain the following reference to the Anniversary Windows 10 update :
This critical patch contains new OfficeScan core modules that
enables OfficeScan 11.0 Service Pack 1 to support the Microsoft (TM)
Windows (TM) 10 Red Stone 1 (Windows 10 Anniversary Update) platform.
This critical patch adds new core modules in OfficeScan
11.0 Service Pack 1 that enables it to work well with
Windows 10 Red Stone 1 (Windows 10 Anniversary Update).
Due to the topicality, because this patch is extremely new, we could not test it in our test environment . In general, it should be noted that such rapidly released patches should be tested well before being introduced into real systems. As soon as we have tried and tested this with us, we will publish another new post here. If you already have experiences or problems with this new TrendMicro OfficeScan patch for the Windows 10 Anniversary Update , we would be happy to receive a corresponding comment.
Download OSCE-11_sp1_5010-6125-win-all-criticalpatche.de
Note from 09/18/2016: Unfortunately it is only possible to install the 6125 Patch for OfficeScan, there are other important things to consider. That is why we have summarized all eventualities in the articles " OfficeScan Critical Patch Installation 5010, 6054 and 6125 " and " KB3189866 eliminates OfficeScan problem with Windows 10 " and showed the corresponding solution .
Note from November 14th, 2016: Another update with the designation " 6178 " is available for the OfficeScan virus protection from TrendMicro. You can find more detailed information in the article on the 6178 Patch .
TrendMicro is currently very strongly updating the OfficeScan 11.0 SP1 and OfficeScan XG product versions. We have put together the most important new information about OfficeScan below.
– OfficeScan 11 SP1 German version with patch to version 6245
– OfficeScan XG critical patch 1315 released
– OfficeScan XG server installation and OfficeScan client 12.0.1222
– OfficeScan patch 6134 released
– OfficeScan patch 6242 build 11.0.6242 SP1 with anniversary support
– OfficeScan client 11.0. 6178 Service Pack 1 – Anniversary Patch
– Error 0x7FFA528670E3 ANOMALY use of REX.w is meaningless – TrendMicro OfficeScan
– OfficeScan Patch 6125 has problems with Windows 10 Clean Installation
– KB3189866 fixes OfficeScan problem with Windows 10
– OfficeScan Critical Patch Installation 5010, 6054 and 6125