We have already described in previous posts that you can prevent hardware device drivers from being updated when the Windows updates are called up and installed . You can find these instructions under " Prevent driver updates via Windows Update for Windows 10 " and describes how you can prevent this by changing the registry or using the local group guidelines.
It makes sense to deactivate this option of automatic hardware driver updates , because in practice, hardware components can fail. The user or the administrator should only install hardware updates if it is necessary and he is aware of any problems that may arise from the update. We would recommend you to deactivate this automatic.
System properties settings
However, there is another way, possibly easier for many users. You only have to enter the following in the Windows settings app , which you can call up with the Windows key combination Windows key + "I".
Advanced system settings
The list of suggestions then looks like this.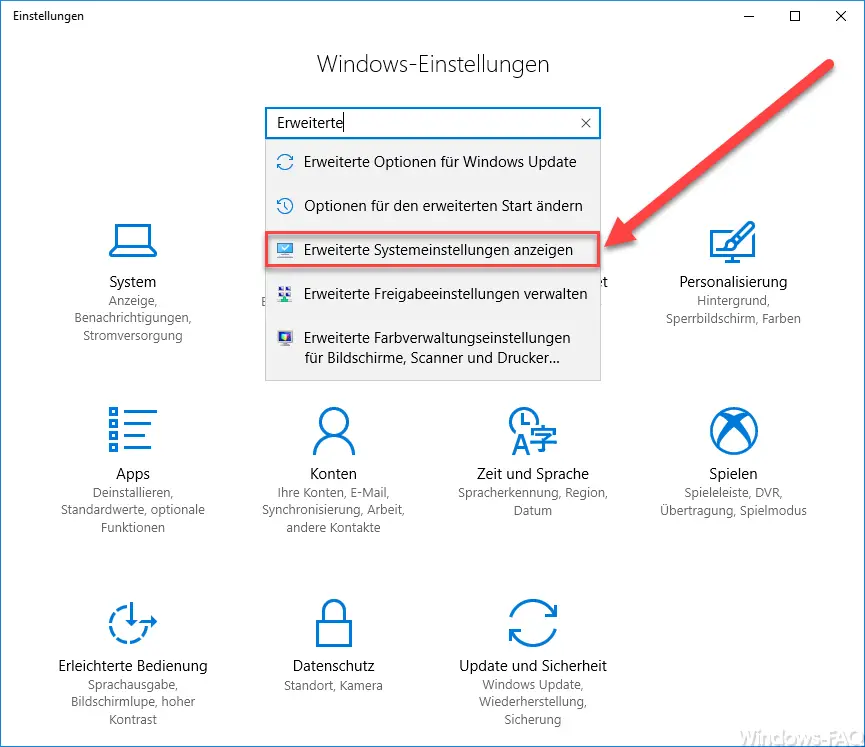 There you have to select the item " Show advanced system settings ". Then the known window of the Windows system properties is displayed, as you can see in the next picture. You can also use the same window on the way
call and then enter " sysdm.cpl " in the Run dialog box . There you have to switch to the " Hardware " tab and select " Device installation settings ".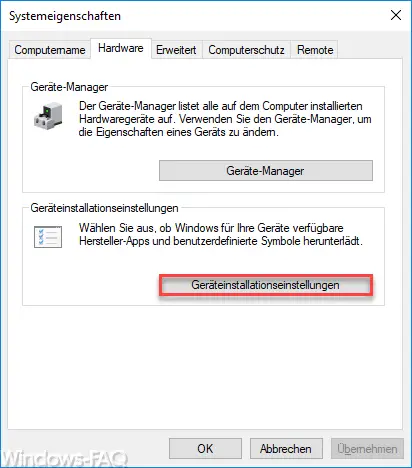 Then another window appears in which you can specify whether driver updates should continue to be downloaded and installed using the Windows Update function.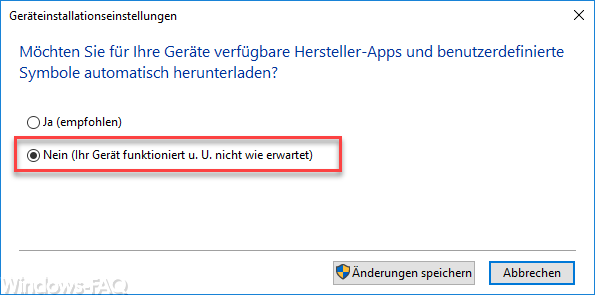 The question is:
Do you want to automatically download manufacturer apps and custom icons available for your devices?
If you change this option to " No ", driver updates will no longer be downloaded and installed when you perform the Windows Update function .
If you are interested in further contributions to Windows drivers , we recommend the following contributions here on Windows FAQ.
– Create a list of the drivers used – Driverquery
– USB 3.0 Renesas driver increases performance compared to Microsoft drivers
– List Windows drivers with the Driverquery.exe command
– 32-bit printer driver problems on a Windows Server 2008 R2
– Driver packages (printers) from a Windows Server 2008 Delete R2
– Driver backup and restore with Double Driver
– Network printer driver Switch off installation query for Windows 7 clients