With the Windows 10 Version 1703 Creators Update came an innovation with the new app called " Windows Defender Security Center ". You can open this new app, which gives you an overview of your Windows protection , the normal Windows settings app, which you can use the key combination

can call. Then you have to switch to the area " Update and security , Windows update, recovery and backup", then in the left column the item " Windows Defender ". As you can see below, you can then open the new " Windows Defender Security Center " via the "Activate Windows Defender Antivirus " button .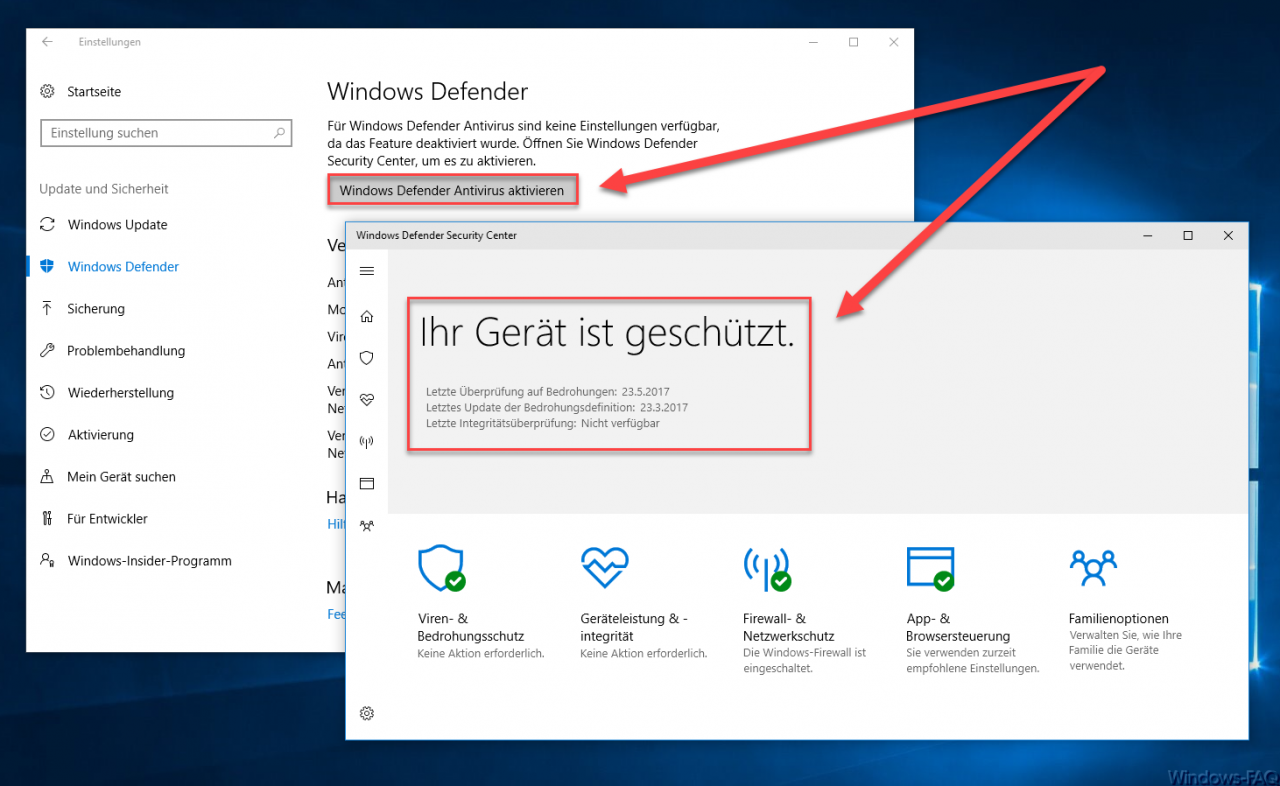 We have previously reported on the new Windows Defender Security Center (also known as " SecurityHealthService "). You can find all the information you need about this new security app from Microsoft in our article " Windows Defender Security Center from Windows 10 Creators Update ".
Disable Defender Security Center
As nice as this new app may be and as good as the functions are, there can be reasons to deactivate this app and the associated Defender services. This works relatively easily, all you have to do is open the Windows registry editor "regedit" and switch to the following key.
HKEY_LOCAL_MACHINE SYSTEM CurrentControlSet Services SecurityHealthService
Note: This key only exists on Windows 10 from Creators Update Version 1703.
In this key there is already the value " Start ". If you assign a " 4 " to this value , the Windows Defender Security Center will be deactivated . However, a Windows restart is required for this. After a reboot, the Defender Security Center is only displayed in this way.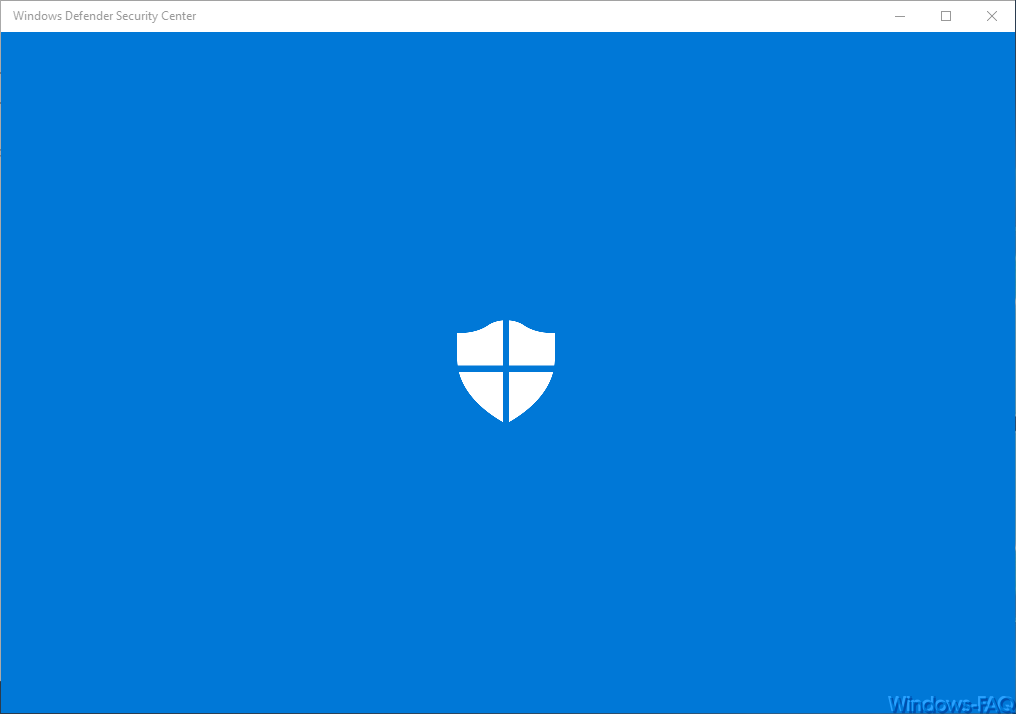 If you take a closer look at the Windows services via "services.msc" , you will see that the 4 Windows Defender services have not all started.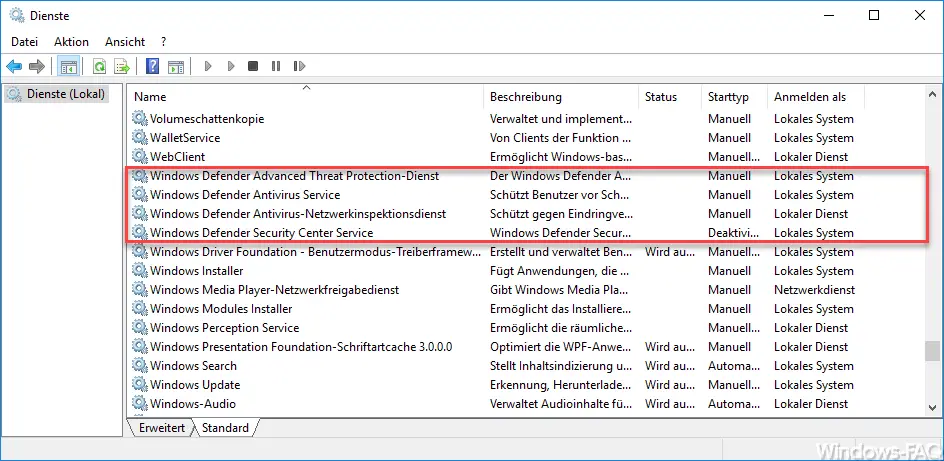 The following services are therefore deactivated by changing the registry  in the " SecurityHealthService " area:
Windows Defender Advanced Threat Protection service
Windows Defender Antivirus Service
Windows Defender Antivirus Network Inspection Service
Windows Defender Security Center Service
Incidentally , if you want to activate the Windows Defender Security Center, you only have to assign the value " Start " to the value " 2 " and restart Windows.
You can also find many other interesting information about Windows Defender in the following articles:
–
Search ZIP, RAR or CAB files with Windows Defender – 0x80070643 Windows Defender Update Error
– Deactivate Windows Defender completely
– 0x800705b4 Windows Update Error
Code – 0x80070003 Error Code during Windows Update
– Microsoft Security Essentials
– TrendMicro OfficeScan Error BA060000 after Windows 10 Anniversary Feature Update