Microsoft is making every effort to make its " Microsoft Store " or " Windows Store " more popular and is working hard to improve the app store. So far, opinions about the Windows 10 Store diverge considerably, it often seems to be too unstable. But the Microsoft Store also offers useful functions, such as automatically updating the installed Windows 10 apps .
This function seems very useful in the first move, because you can be sure that your installed Windows 10 apps are always up to date. But sometimes it can make sense to deactivate these automatic updates of the store apps . We would like to briefly explain here how you can deactivate these automatic store updates .
Don't automatically update Windows apps
To do this, first open the Microsoft Store and then click on the " 3 points " at the top right , as you can see below in the image of the Microsoft Store .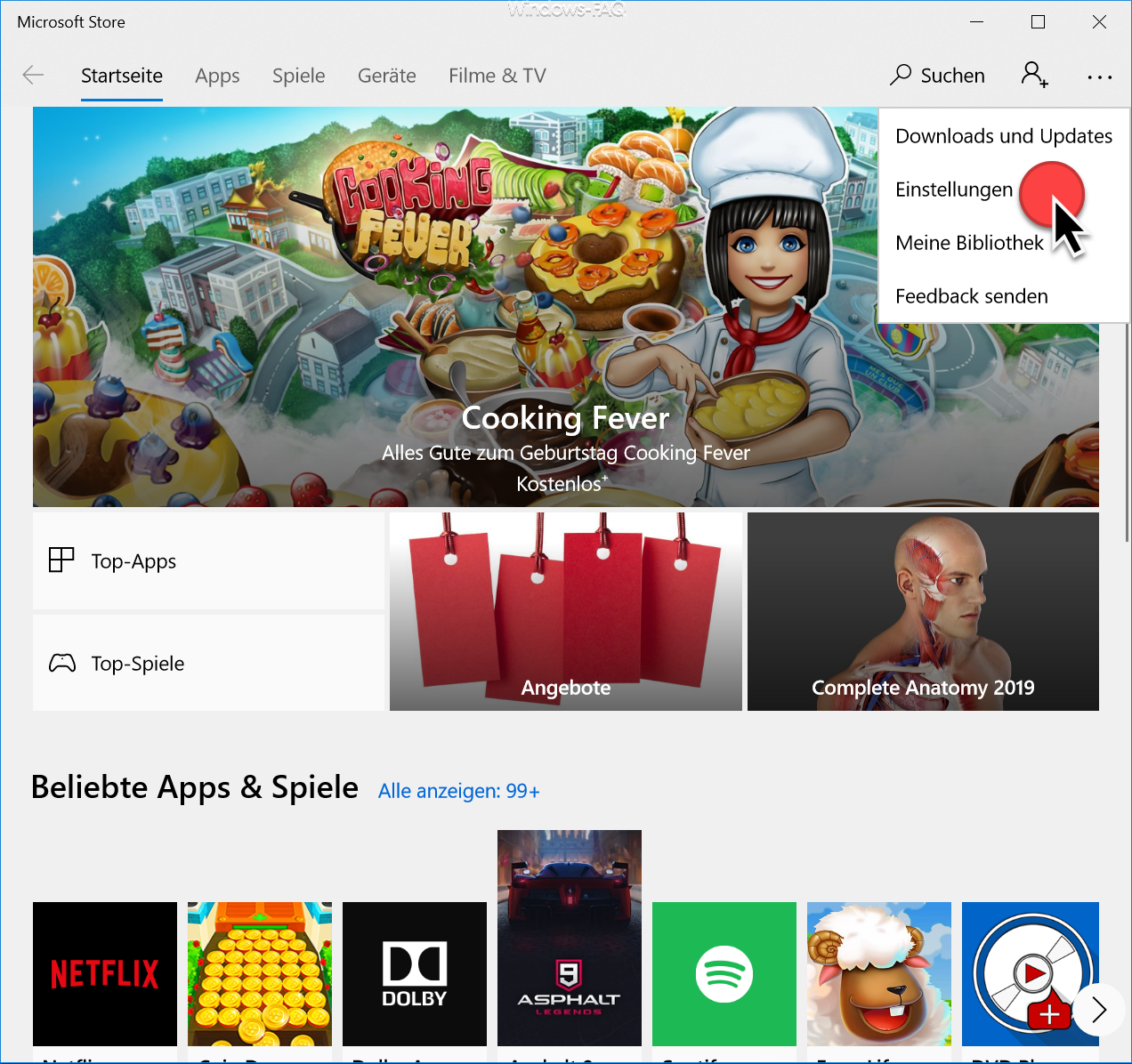 Then the " Settings page " of the Microsoft Store is displayed with all possible options that are currently possible for the Microsoft Store . At the top of the list you will find the point
App Updates Update
apps automatically
We have shown you this option again below.

As I said, this option is activated by default so that your apps are always automatically updated in the background . By deactivating this option, this no longer takes place. The changes are also immediately active, a Windows restart is not necessary in this case.
If you are looking for more information about the Windows Store , you should take a closer look at the following posts here on Windows FAQ.
– Reset Microsoft Windows 10 Store App
– 0xD000000D error code in Windows Store
– 0x803F8001 error code in Windows Store
– Windows 10 App Store error code 0x80131500
– 0x803F7003 error message in Windows Store
– Windows Store error message 0x80096004
– Windows App Store error code 0x8024500c