Again and again we are asked what the Windows service actually is
Credential management
for a task and whether it can be safely deactivated . The login information management service "VaultSvc"  is started by Windows at system startup and manages the login information, for example to connect to other PCs or servers via the network or to manage passwords of websites.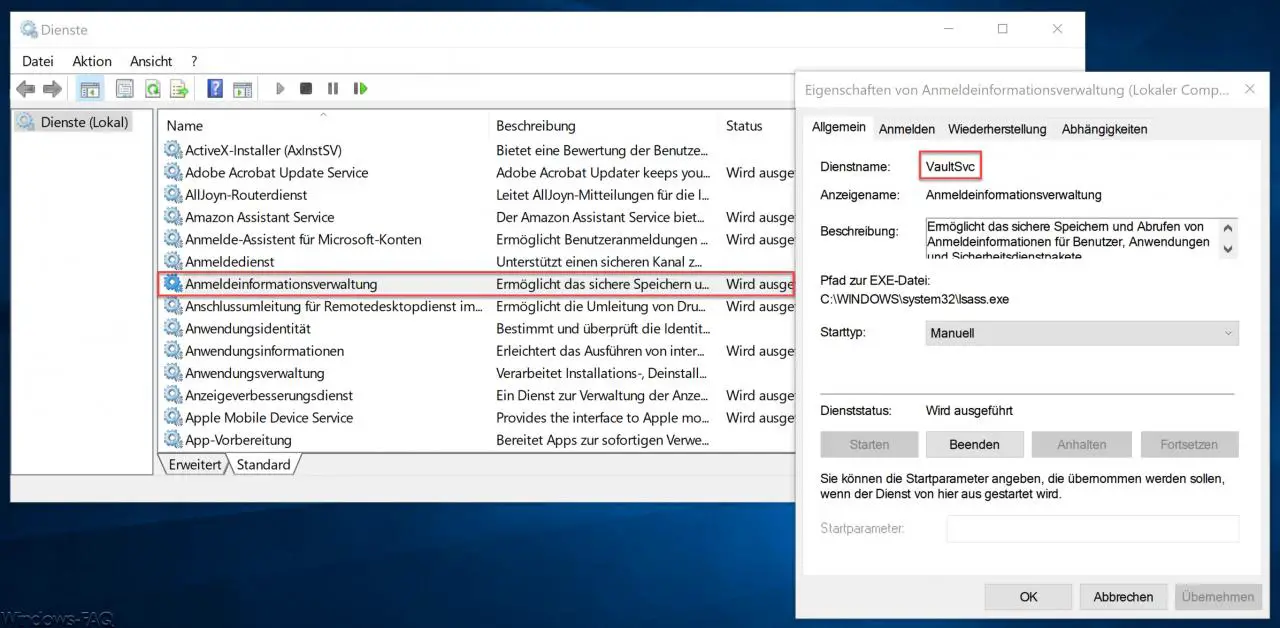 In the picture you can see the credential management service in the Windows service management "services.msc" . Microsoft has released the following information about the service.
Allows secure storage and retrieval of credentials for users, applications, and security service packages.
Unfortunately, this Microsoft description of the VaultSvc service is not particularly meaningful. We can tell you the following about this service.
Registration and dependencies of the VaultSvc service
The registration of the service "registration information management " takes place as "local system account. So that this service can be started, it depends on the Windows service " Remote Procedure Call (RPC) ".
Credential management task
Windows credential management stores credentials for websites, connected applications, and networks. All credentials are processed in the credential management, the corresponding program can be found in the Windows Control Panel or if you enter the word " Credential management " in the Windows 10 Start menu .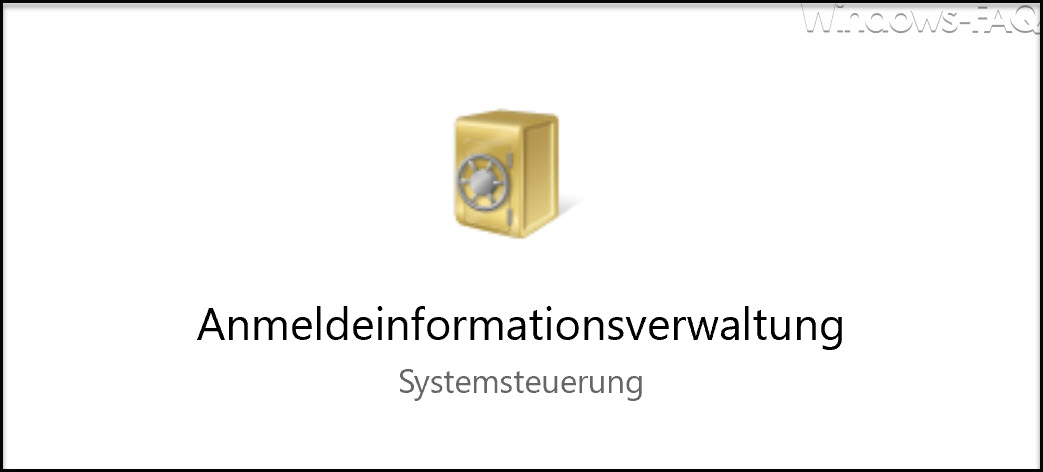 After calling the " Login information management " you will see a window in which you can view and edit all saved login data, passwords of websites and network devices.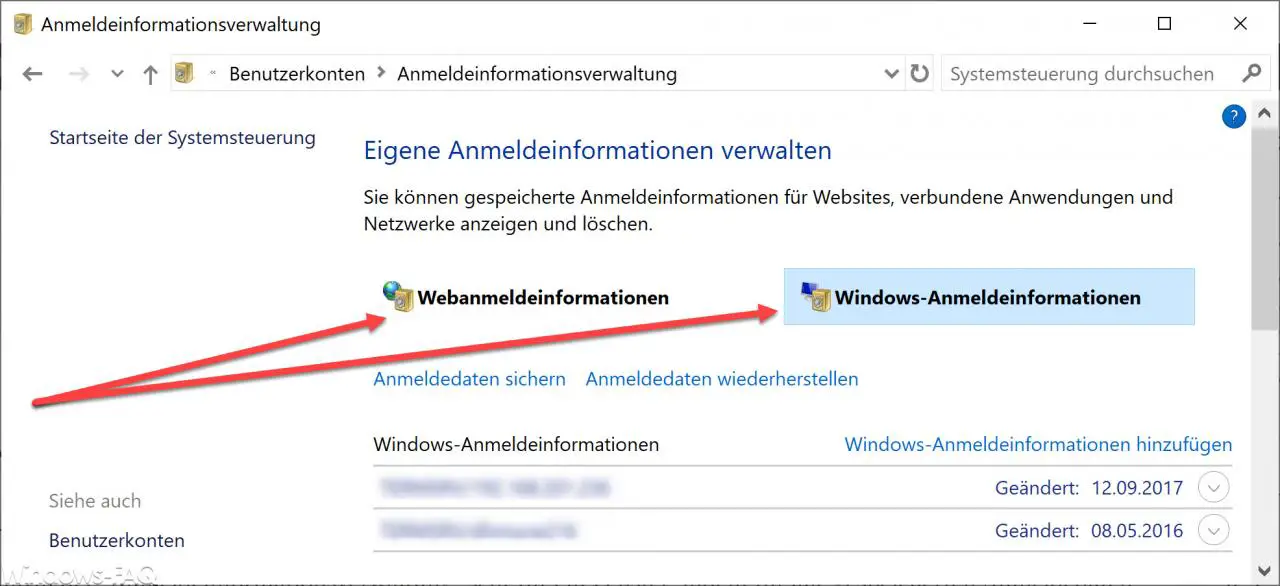 In this window " Manage your own credentials " you can now change, delete, save or restore the credentials .
If you have terminated the service "VaultSvc" and have also " Deactivated ", the call to edit the login information is no longer possible and you will receive the following message.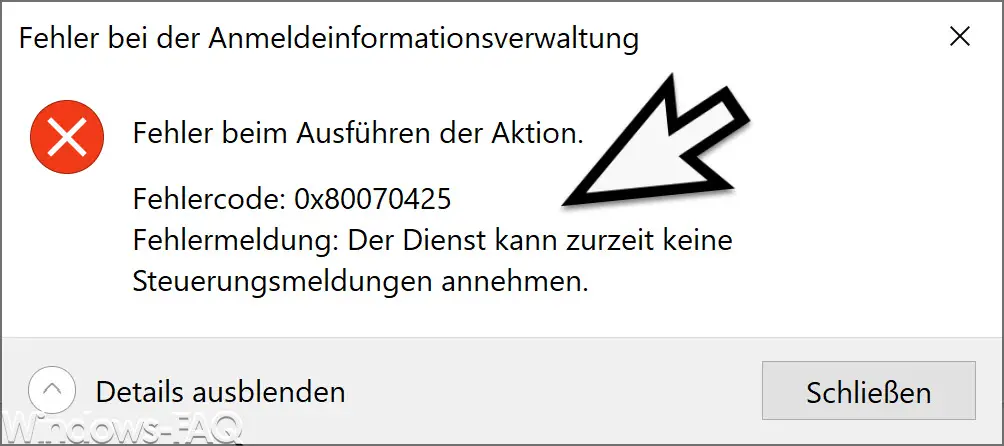 The exact error message is then:
Credential management failed
. Action failed.
Error code: 0x80070425
Error message: The service is currently unable to accept control messages.
Conclusion:
The "Credentials Management" service has its authorization and should not be deactivated , especially if your PC is possibly on a network.
You can find more information about Windows services here on Windows FAQ.
– Software protection service SPPSVC under Windows
– Start Windows services via group policy
– Delete service under Windows 10
– Windows service overview – Hide all Microsoft services with MSCONFIG
– We could not establish a connection with the update service. We will try again later … ..
– BITS monitor with BITSADMIN and parameters (intelligent background transmission service)
– Windows profile error message "The registration of the service" User Profile Service "failed."
– The time service is no longer announced as a time source …. Event ID 142
– Stop or start Hyper-V Manager VMMS service
– PowerShell – List , stop and start services
– DHCP server service can no longer be started