You probably know the function that Windows 10 Explorer shows small preview images of image and video files from each file . This preview is also called " thumbnail ", which in German " thumbnail " means.
So that Windows 10 can display the preview of these files very quickly, the thumbnails created once are saved in so-called "thumbnail.db" cache files . As a result, Windows 10 does not have to generate thumbnails from an already known file each time, but reloads this information faster from these " thumbnail.db " files.
A negative effect is, of course, that it uses up a little space. However, this should not play a major role, because the thumbnail cache files simply speed up the preview display of Windows Explorer significantly.
If you still want to see how much space is occupied by the thumbnail cache files , you should look at the following directory.
C: Users % USERNAME% AppData Loca Microsoft Windows Explorer
Below you can see an example of one of our PCs.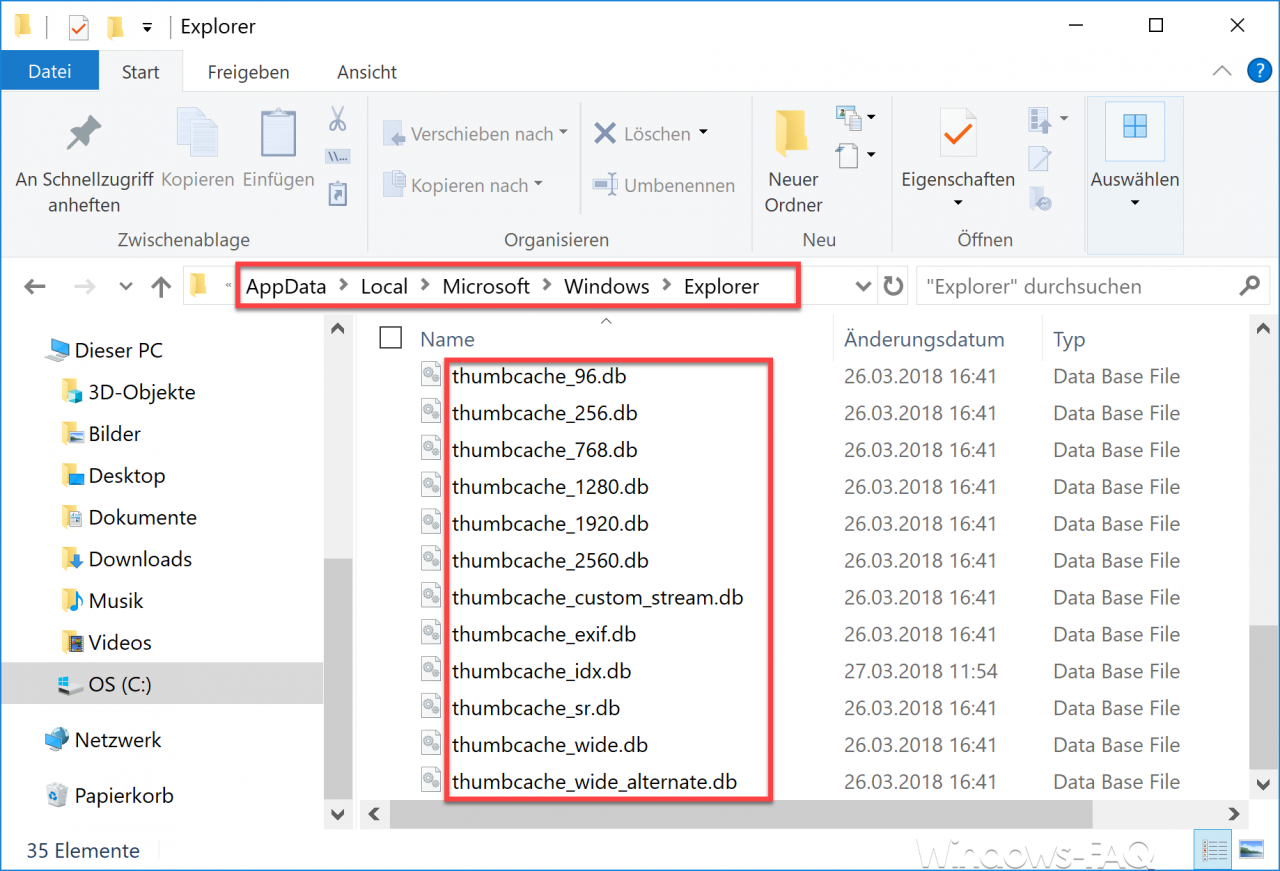 Windows 10 automatically deletes the Thumbnail.db files
As of Windows 10 Fall Creators Update Version 1709 , Microsoft has introduced a new function that always deletes these files when it is restarted. The deletion of the thumbnail files is carried out by a Windows maintenance function, which is controlled via the Windows task scheduler.
You can take a look at the Windows Cleanup Job by starting the Windows Task Scheduler and switching to the following area.
Task Scheduler (Local) / Task Scheduler Library / Microsoft / Windows / DiskCleanup
Then there is the job, which is called as follows:
SilentCleanup
Below you can see the job in Windows 10 task planning.
Microsoft gives the following information about the standard cleanup job.
Maintenance task used by the system to start an unattended automatic disk cleanup as soon as the free space runs out.
In addition to the Windows Explorer Thumbnail.db files , this job also removes files from the% Temp% folder, temporary Internet files and old Windows driver versions.
Deactivate deletion of the thumbnails
You can easily prevent the automatic deletion of these Explorer thumbnail views by adjusting the registry accordingly. To do this, you have to switch to the following registry branch after calling the Windows registry editor "regedit".
Computer HKEY_LOCAL_MACHINE SOFTWARE Microsoft Windows CurrentVersion Explorer VolumeCaches Thumbnail Cache
Below you can see the image of the corresponding registry.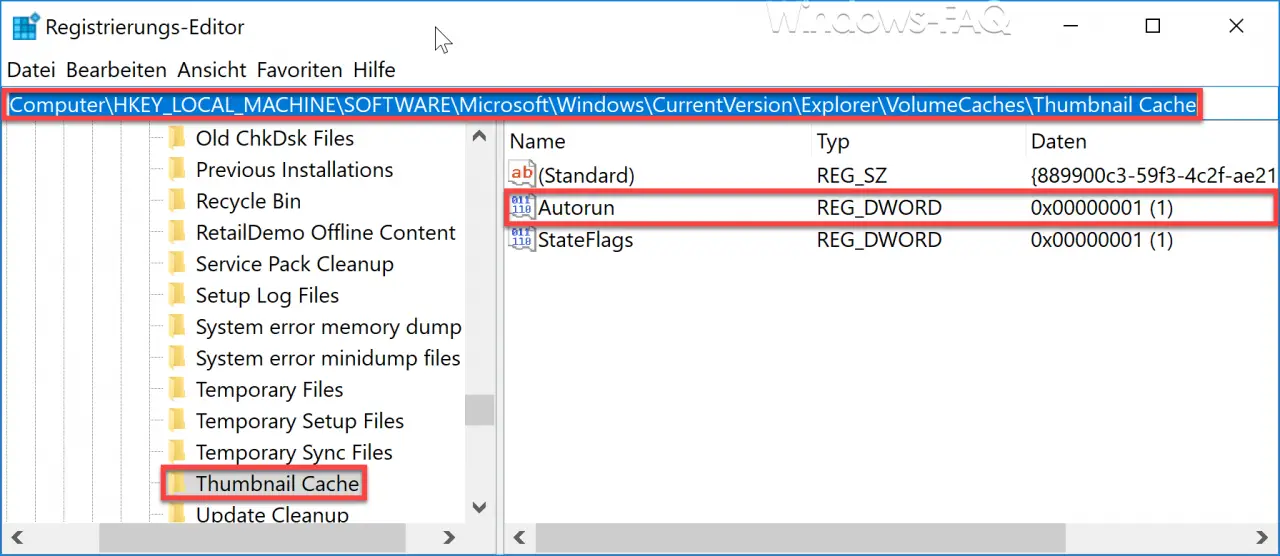 The value already exists in this key
Autorun
This is set to "1" by default and thus the " Thumbnail Cache " is automatically deleted when restarting or shutting down. If you set the value "Autorun" to "0" , you deactivate the deletion of the thumbnail files.
If you are interested in other useful settings options in Windows Explorer , you should take a closer look at the following articles.
– Turn autocomplete on or off in Windows Explorer
– Download folder opens very slowly in Windows Explorer
– Remove CD / DVD burning function from Windows Explorer – Show
file size information in Windows Explorer folder tips
– Thumbs.DB – Buffer the image thumbnails in Windows Explorer Deactivate
– Open files and folders in Windows Explorer with just one click
– Show complete folder name in the header of Windows Explorer
– Windows Explorer – Recently used files and frequently used folders
– Show or show file extensions for known file types in Windows Explorer
– Yellow exclamation mark in Drive icon in Windows 10 Explorer
– Open every Windows folder in a new Windows Explorer window
– Remove OneDrive from Windows 10 Explorer