Many Windows users, especially Windows 10 users , keep getting the error code when they update Windows
0x8024200D
Microsoft names the name " WU_E_UH_NEEDANOTHERDOWNLOAD " in connection with this error code . We have shown you the original error message during the Windows update process below.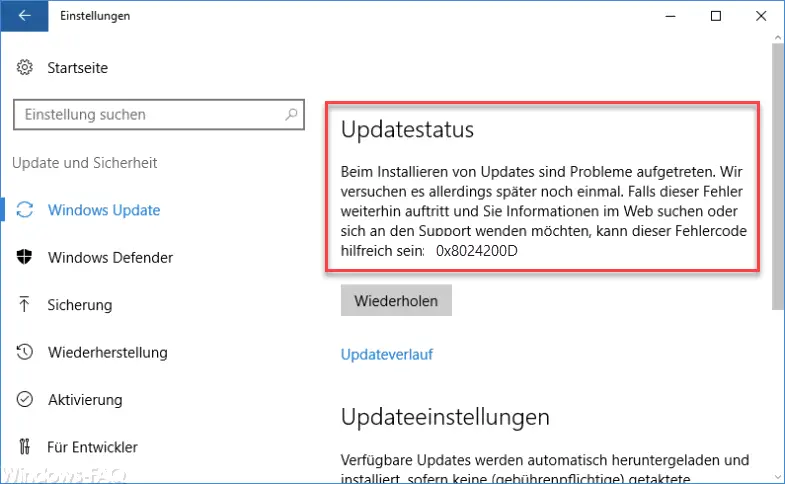 Unfortunately, it is not so easy to diagnose why the update error code 0x8024200D occurred. We have listed some measures below that should eliminate error  0x8024200D .
Deactivate virus scanner
If you look at the Windows event log, you should also find a reference to the update error code. Apparently an error or an interruption occurred while downloading the Windows update. This may have been triggered by a virus scanner that intervened in the download.
For this reason, you should briefly deactivate your installed virus scanner after restarting the Windows system and then carry out the Windows Update installation process again. However, after performing this action, you should definitely activate the virus scanner again.
Reset Windows Update Store
If the download of a Windows update stops at a certain point, files remain in the so-called " Windows Update Store ". This is a special directory below the Windows system directory, which calls the name " SoftwareDistribution ".
This directory consists of numerous subdirectories and is always freshly created by Windows, even if it has been deleted by the system administrator or user. You can delete this directory by gradually issuing the following commands in an MS-DOS prompt.
Attention: The command prompt must be started as " Administrator ".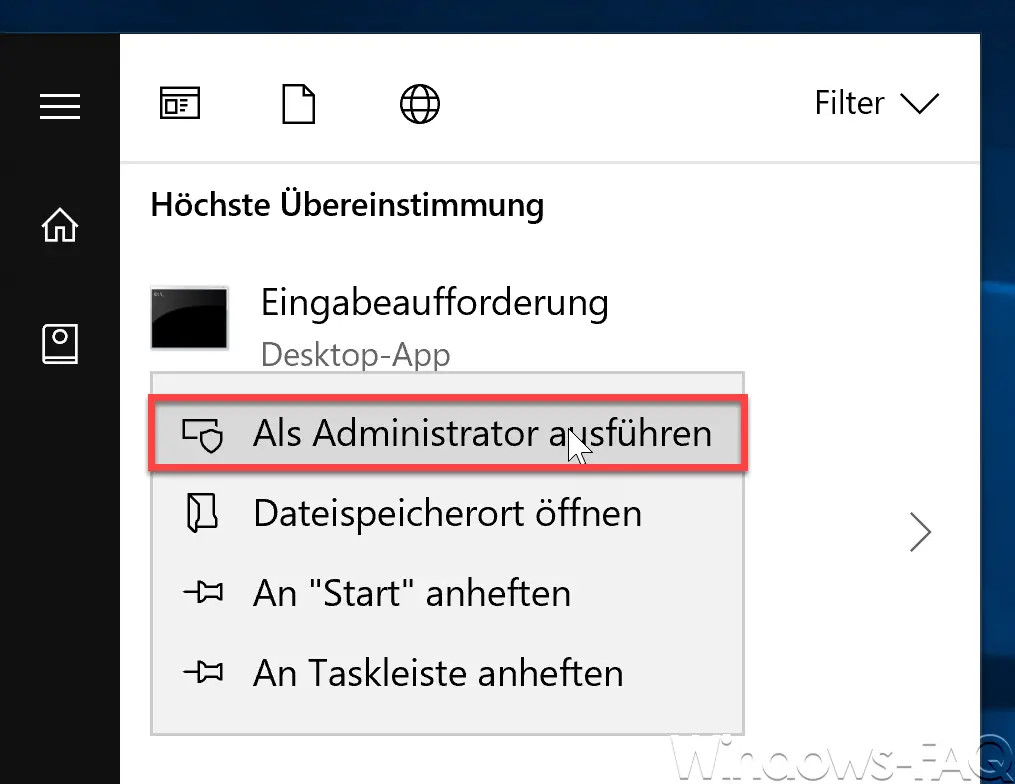 The commands are as follows:
net stop cryptsvc
net stop bits
net stop wuauserv
ren c: windows softwaredistribution softwaredistribution.old
net start wuauserv
net start bits
net start cryptsvc
Then you can carry out the Windows update process again, the error code 0x8024200D should no longer occur.
Check free disk space
Aborted downloads and thus error 0x8024200D can also occur if there is not enough free hard disk space on the Windows system partition. In this case, it is best to perform a disk cleanup to free the hard drive from unnecessary and possibly temporary files.
Further information on other Windows Update error messages can also be found in these entries here on Windows FAQ.
– Windows Update error code 0xC1900101 – 0x30018
– 0xC1900101 – 0x20017 Windows 10 could not be installed
– 0x80D05001 error code for Windows 10 update
– 0x80070035 error code "The network path was not found"
– 0x80242006 error code for Windows update
– 0x80010108 error code for Windows 10 update
– 0x8024a105 Windows Update error code
– Windows Update error code 0x80248014
– Error code 0x80244018 during Windows Update
– Windows Update error code 0x80073701
– 0x80070422 Error code during Windows Update
– 0x80240442 error code Windows Update