Today we want to report on error code 0xD000000D that can occur when opening the Windows 10 store . Below we have shown you the original error message from error code  0xD000000D .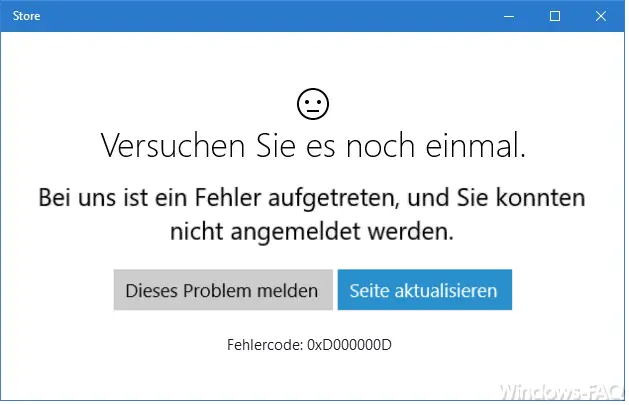 Unfortunately, this error code 0xD000000D seems to be  very common. Microsoft is aware of this and has provided a fix tool for troubleshooting 0xD000000D free of charge.
Windows Store Troubleshooter
You can get the corresponding tool directly from this link " Fix problems with apps from Microsoft Store: run the troubleshooter ". download. After clicking on " Run troubleshooter " the program " Appsdiagnostic10.diagcab " is downloaded.
After starting, you will first see this Windows Store app error handling.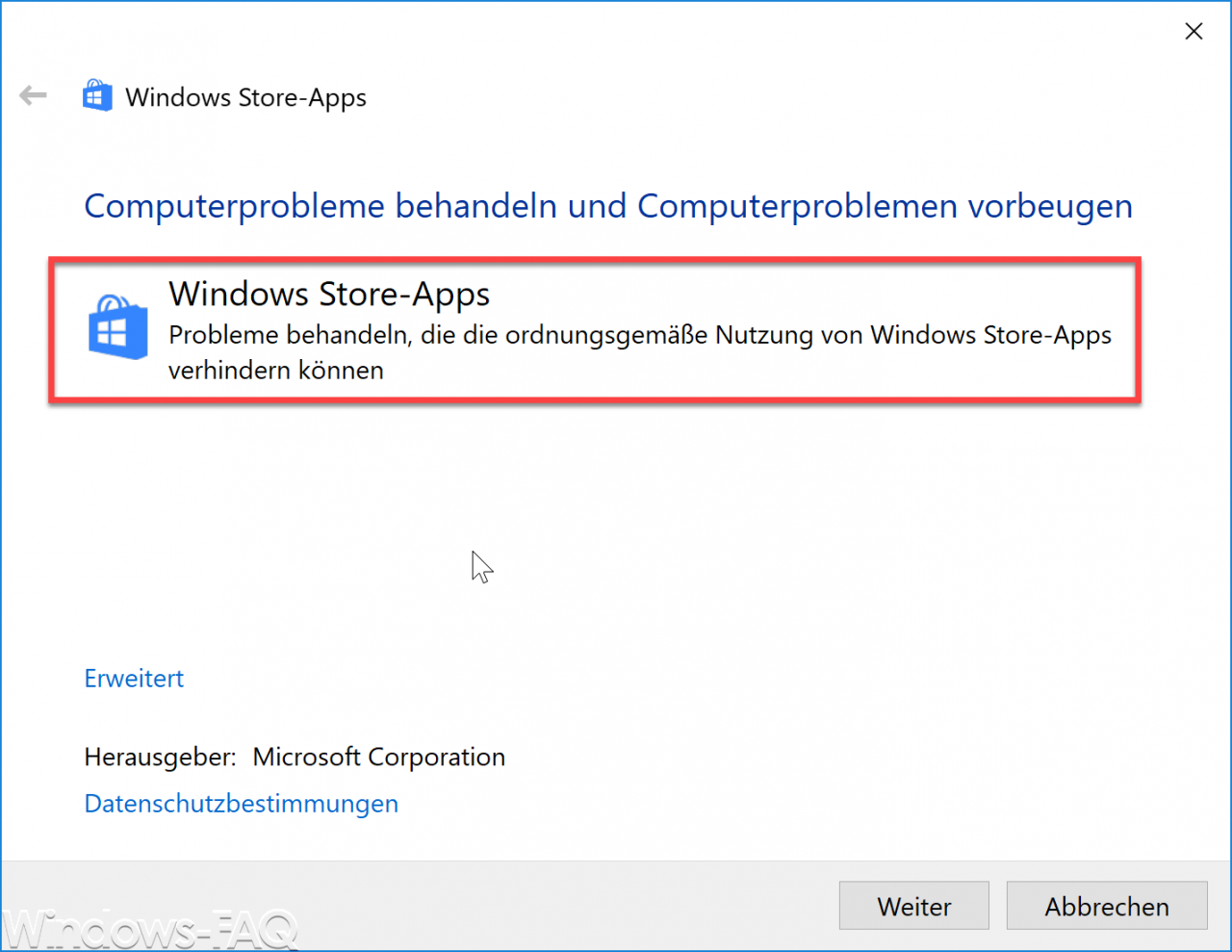 During the execution of the Windows Store repair program, you will be asked to log in to the Windows Store with your login data . Thereupon various errors are diagnosed and any existing problems of your Windows 10 with the Windows Store are automatically eliminated.
After the repairs have been carried out on the Windows Store , a Windows restart is pending. After performing the Windows reboot, you should check whether the Windows App Store error code 0xD000000D continues to occur.
Clear Windows Store Cache
If the Fixit Tool did not solve your  0xD000000D problem , you should try to reset the Windows Store cache completely. For this you should call a command prompt with administrative rights and the command
wsreset
as you can see below.

This process takes about 30 seconds, depending on the speed of your PC. After successful execution, no message is displayed, but the Microsoft Store is loaded and displayed automatically . Now you should test extensively whether the error 0xD000000D continues to occur.
You can find more Windows Store bug fixes in these posts.
– 0x803F8001 error code in the Windows Store
– Windows 10 App Store error code 0x80131500
– 0x803F7003 error message in the Windows Store
– Windows Store error message 0x80096004
– Windows App Store error code 0x8024500c
– Repair Windows component store with DISM and PowerShell commands