The Windows lock screen , also known as the " Lockscreen ", is connected upstream of the Windows login screen by default. As a rule, the lock screen of Windows 10 looks like where the background image can of course vary.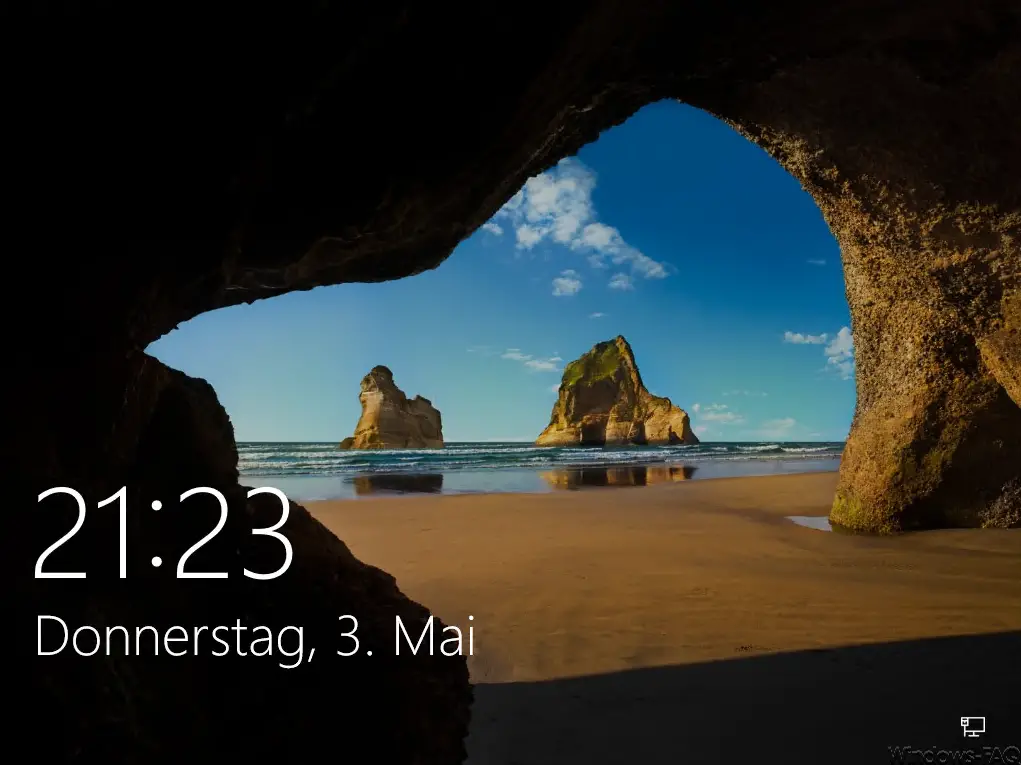 Now, under certain circumstances, it may be desirable to generally deactivate this lock screen so that the Windows 10 login screen immediately appears for the user.
We already reported some time ago about the possibility to switch off this lock screen with the registry . This solution is particularly useful for Windows 10 Home users as they do not have group policies.
But if you use Windows 10 Professional or Enterprise , you can also deactivate the lock screen via GPO .
You will find the appropriate GPO entry in the area
Computer configuration / administrative templates / control panel / customization
The desired GPO is then called
Don't show lock screen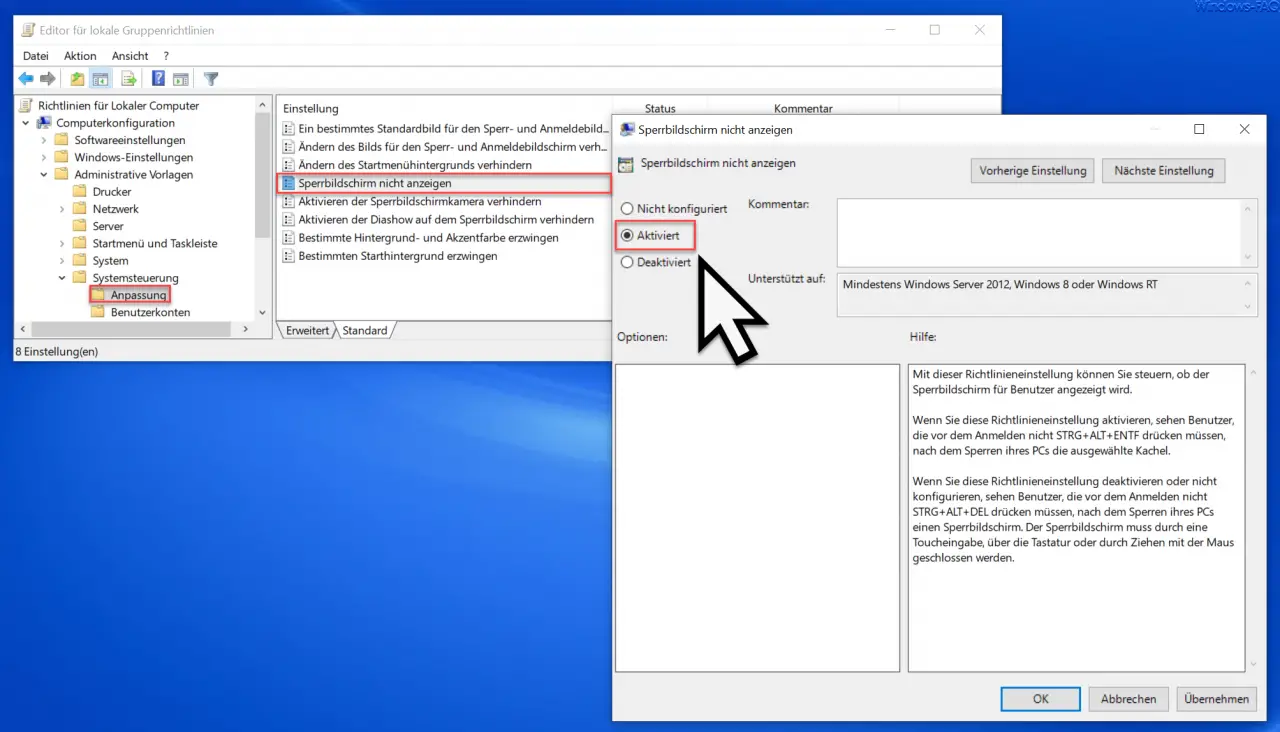 As soon as you activate this GPO, the lock screen will no longer be displayed before the Windows 10 login after the next restart.
Microsoft announces this information in the description of the GPO.
This policy setting allows you to control whether the lock screen is shown to users .
If you enable this policy setting, users who do not have to press CTRL + ALT + DEL before logging in will see the selected tile after locking their PC.
If you disable or do not configure this policy setting , users who do not need to press CTRL + ALT + DEL before logging in will see a lock screen after locking their PC. The lock screen must be closed by touch, using the keyboard or by dragging with the mouse.
Finally, we have listed two more articles about the Windows 10 lock screen .
– Configure the screen in the Windows 10 lock screen
– Configure the black lock screen without a background image in Windows 10