Most users work as an email program with Microsoft Outlook. Outlook has established itself as a standard e-mail program for years and is constantly being improved by Microsoft with every new version and equipped with new functions. Outlook 365 and Outlook 2016 are currently in use, however the release of Outlook 2019 is imminent. However, the following instructions apply to all previous Outlook versions, because nothing has changed in their handling.
Users who do not want their PST file to become too large or who are limited by the administrator's maximum size for the e-mail mailbox can use the following brief instructions to determine the mailbox size of their Outlook mailbox or just the size of individual folders in Outlook .
To do this, simply click with the " right mouse button " on the folder or on the top entry in the Outlook bar on the left margin.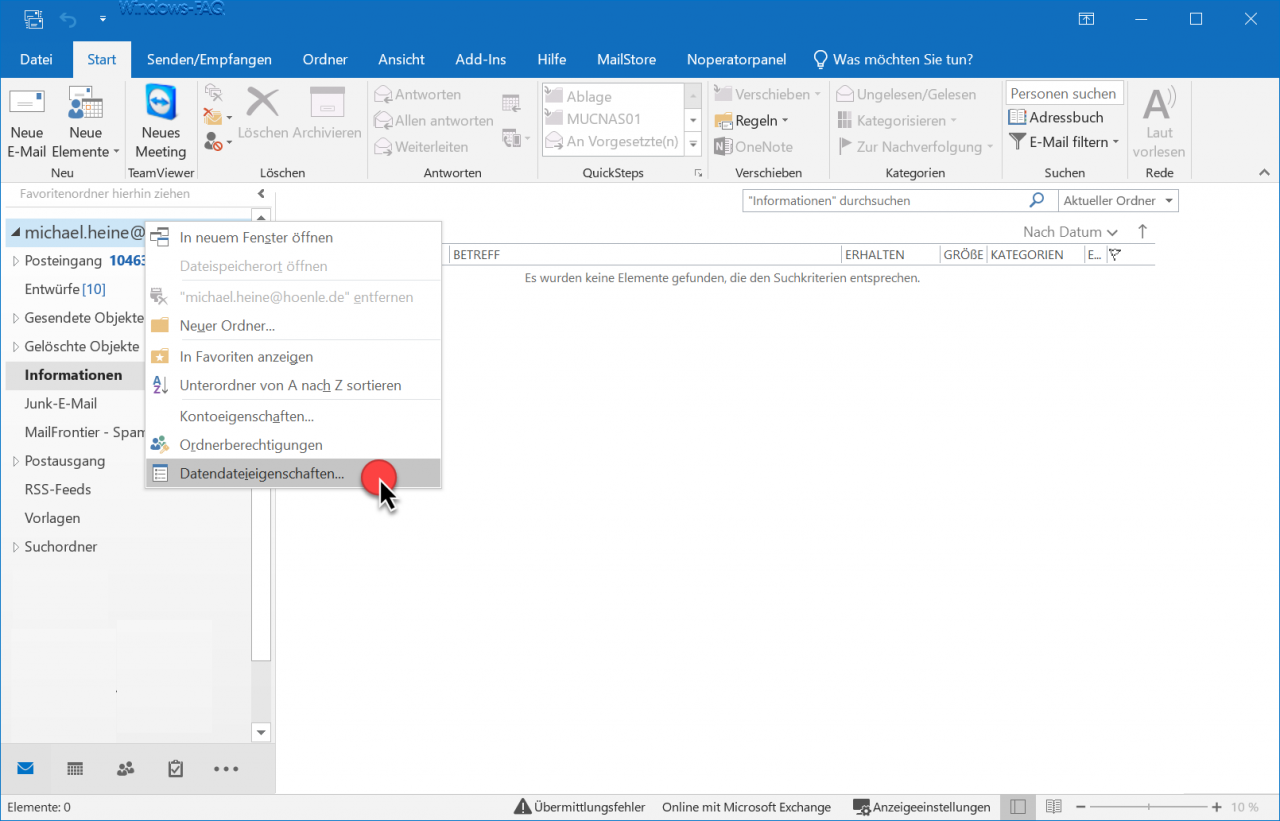 Then the Outlook context menu is visible, in which you the lowest point
Data file properties …
selects. Then another Outlook window appears, which looks like this.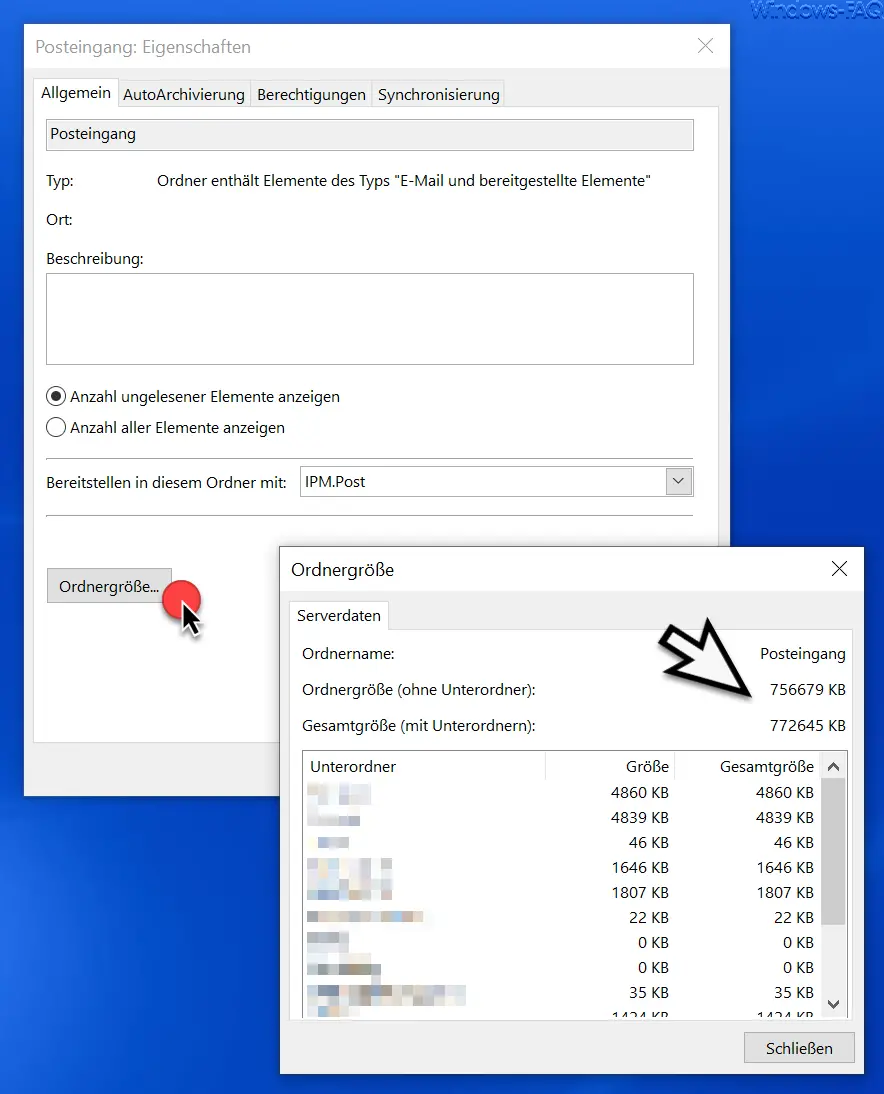 In our example, we selected the " Inbox " folder and wanted to know the size of the Outlook folder including the subfolders . To do this, you have to open this window
Folder size…
clicked and then Outlook starts to go through the folder including all subfolders and list the sizes of the folders. This includes the folder size and the total size of the folder including all subfolders.
In this way, you can get a quick and easy overview of the space used in Outlook .
If you are interested in further tips and tricks for Outlook , please take a closer look at the following posts.
– Delay the sending of e-mails in Outlook
– Useful key combinations for Outlook
– Retrieve sent e-mails in Microsoft Outlook
– A client operation has failed – Microsoft Outlook
– Outlook PST file shrink or compress
– Activate spelling checker in Outlook
– Backup of Outlook PST Create file
– Convert Outlook OST file to a PST file with OST2
– Mailbox export to PST files with Exchange Server
– Export 2007 mailboxes to PST file
– SCANPST – Tool to repair Outlook .PST files
– Outlook error messages 0x800CCC90 and 0x800CCC92
– Outlook error message "The Operation failed. An object cannot be found. "