Microsoft collects a lot of information in Windows 10, so-called diagnostic data . This Windows 10 diagnostic data is intended to help Microsoft to further improve the quality of Windows 10, eliminate errors and increase the user-friendliness for Windows 10 users.
Since many Windows users are very critical of this data collection rage , have already reported how you can deactivate the collection of diagnostic and telemetry data using the diagnostic viewer to view the collected data.
But there is also the possibility that the collected data can be deleted by the Windows 10 user with a click.
Delete Windows 10 diagnostic data
In order to delete the diagnostic data, you must first use the Windows settings app using a key combination (Windows key + "I")

call and there you enter the following search term in the search field.
privacy
Then the following search selection becomes visible and you choose the item from it
Privacy settings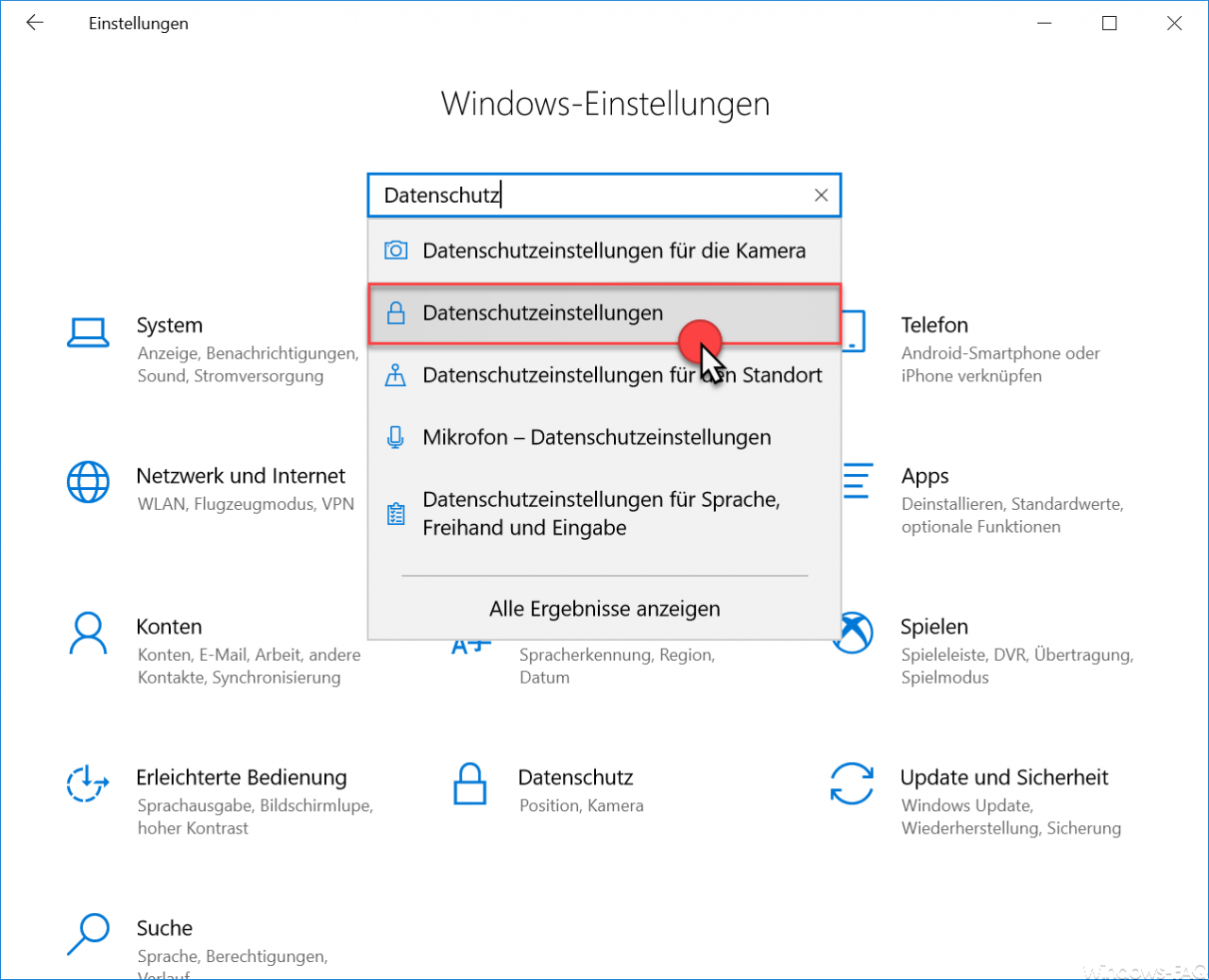 In the window that then appears, you now switch to the left area
Diagnosis and feedback
Then you have to scroll relatively far down to the point
to get. We have shown you this again below.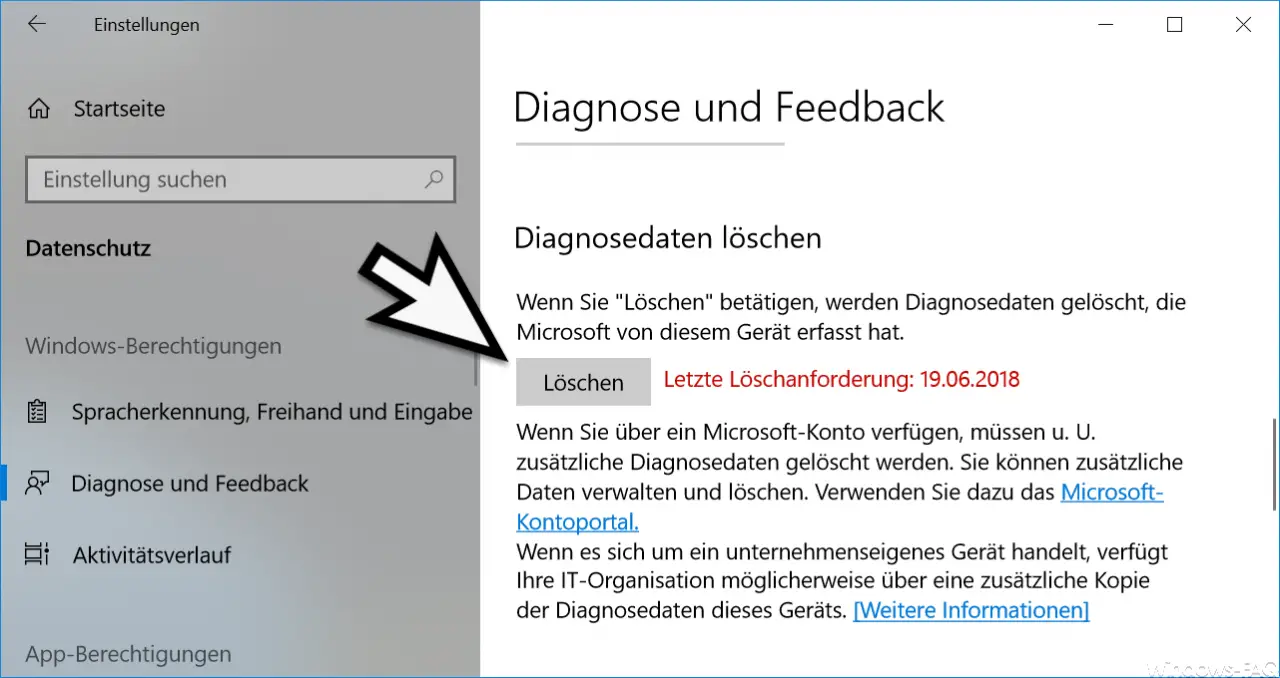 Here you can now press the " Delete " button. Microsoft also shows the following information about the deletion process of the Windows diagnostic data :
If you click "Delete", diagnostic data that Microsoft has recorded from this device will be deleted.
If you have a Microsoft account, you may need to Additional diagnostic data may be deleted. You can manage and delete additional data. Use the Microsoft customer portal for this.
If it is a proprietary device, your IT organization may have an additional copy of that device's diagnostic data.
Below you will find the link to the Microsoft data protection portal , where you can edit your Microsoft account data.