The attachment of Windows applications in the Windows 10 taskbar is a very good thing and most Windows users are working very hard with this function. By pinning , the various Windows programs can be accessed very quickly without having to search for the appropriate icons on the desktop or in the start menu .
By default, attaching the programs also means that various programs also show which files or functions of the attached program were last used. With Microsoft Office programs , for example, the files that were last edited are also displayed in the list. Or in the control panel the functions of the control panel that were last used, you can see here below.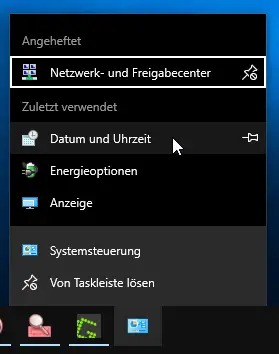 However, it can happen that the Windows user does not want to display these views of the files last processed or wants to delete or reset the list. There are then in the normal Windows settings in the area
Windows Settings / Personalization / Start
Then you will see the following settings window.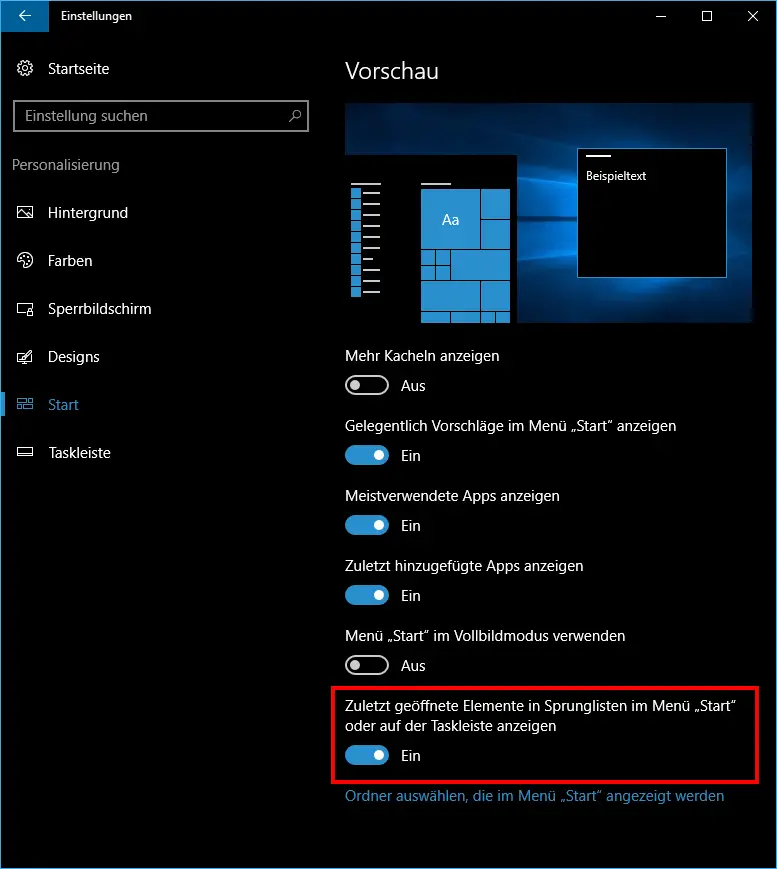 The following setting plays a decisive role here:
Show recently opened items in jump lists in the "Start" menu or on the taskbar.
If you set this option to " Off ", the taskbar information " Recently used " will no longer be displayed. If you switch this on again, the data will be collected and displayed again in the future, but the old history is deleted. In this way you can also quickly empty the lists .
Below we have put together a few interesting articles about Windows 10:
– In the Win + X menu, replace Command Prompt with PowerShell
– Overview of key combinations under Windows 10
– Switch off the task bar on the 2nd monitor in Windows 10
– Show UAC dialog on Windows 10 desktop
– Remove Windows 10 recycle bin (recycle.bin) from the desktop
– Virtual desktops in Windows 10