Windows 10 systems that have already been activated can, for example , lose their Windows activation again due to a hardware replacement. You can easily determine whether the Windows activation is still active or whether you are using a non-activated Windows system with the following 3 options. We have listed the options for the activation check here below.
Check activation with SLMGR
The activation status can be checked very easily with the command SLMGR . It is a VBS script that is supplied with all Windows versions as standard and is part of the standard system programs. The easiest way is to start an MS-DOS command prompt and then enter the following command there.
SLMGR / xpr
The VBS script then checks the Windows activation and shows one that the computer is permanently activated , as you can see here in the example below.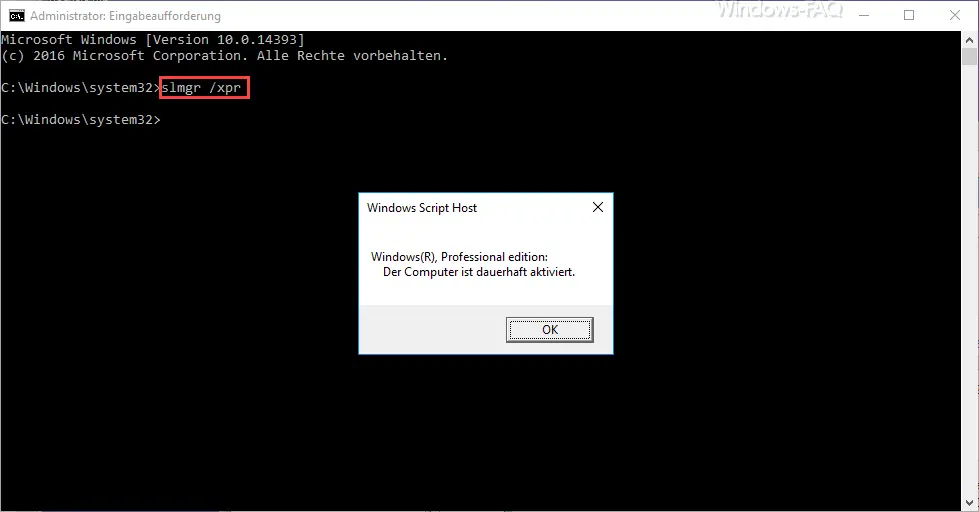 Of course, this SLMGR command cannot be started from the " Execute " window, which you can reach with the Windows key + "R" .
Activation via the control panel
The status of the Windows activation can also be read via the control panel in the " System " area or via Windows Explorer. Simply start Windows Explorer, right- click on " Computer " and then select " Settings ".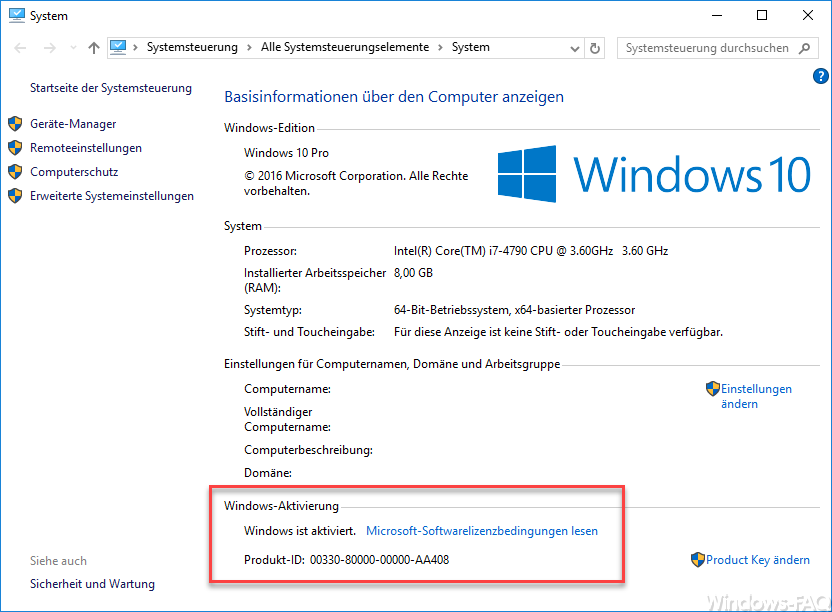 But it also works relatively easily via the normal control panel . Simply select Control Panel in the Win-X menu and then select the " System " sub-item . In the marked area within the picture you can see the status of the Windows activation.
Activation via Windows settings
Of course, it also works with the new " Windows Settings " app. Microsoft is trying to add more and more functions to the settings app. You can see the status of the Windows activation by entering the " Activation " item in the settings app after pressing the Windows key + "I" .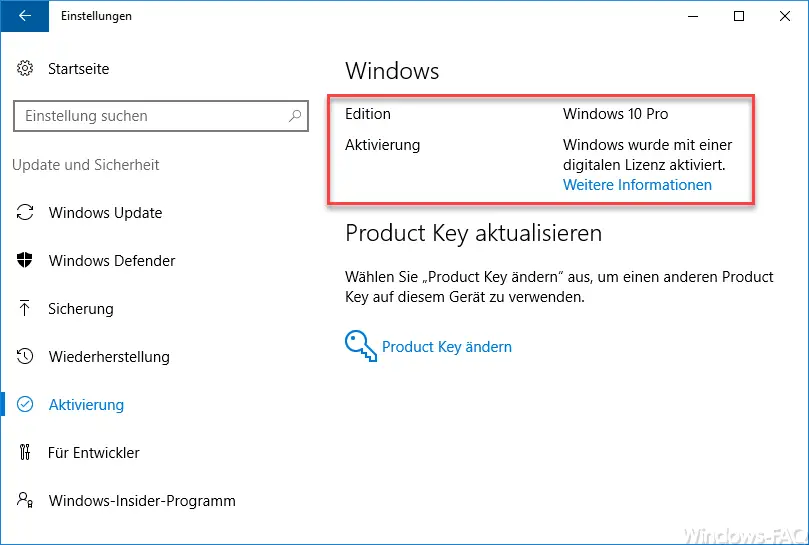 As you can see you will find your Windows Edition and the status of the activation. Perhaps not the easiest way to get the information, but Microsoft will soon switch to completely switching off the control panel and then only the way is possible via the Settings app or via SLMGR.