Microsoft has repeatedly changed functions in the course of the development of Outlook so that they are unfortunately very difficult to find. This also includes the function
Email properties
which in the previous version was very easy to access via the context menu . In Office 365 or Outlook 2016/2019 , this function is unfortunately no longer so easy to access. Below we show you how you can still get to the email "Header" .
Simply open the desired email, in our case it is the " Windows FAQ Newsletter ".
Unfortunately, there is no button for the " Internet headers " in the toolbar of the Outlook email window. To get to the data, you first have to
file
click. The following mask then appears.
Here you can see the subject line in large letters and the current size of the email at the bottom, in our case it is 50KB. Below we have shown you the entire ad as an example.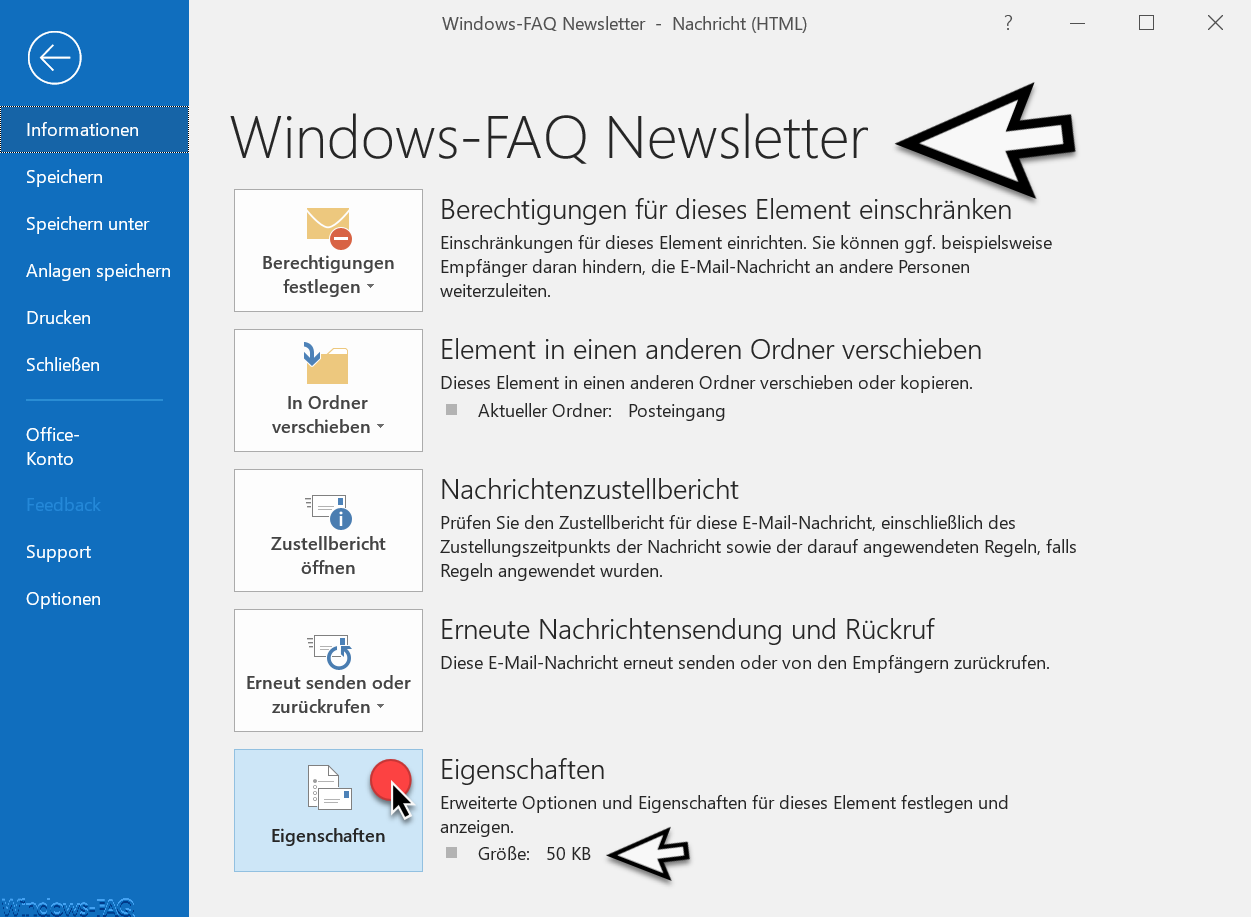 In order to retrieve the email header data, you have to go to
properties
click. Only then does the well-known window open, which looks like this.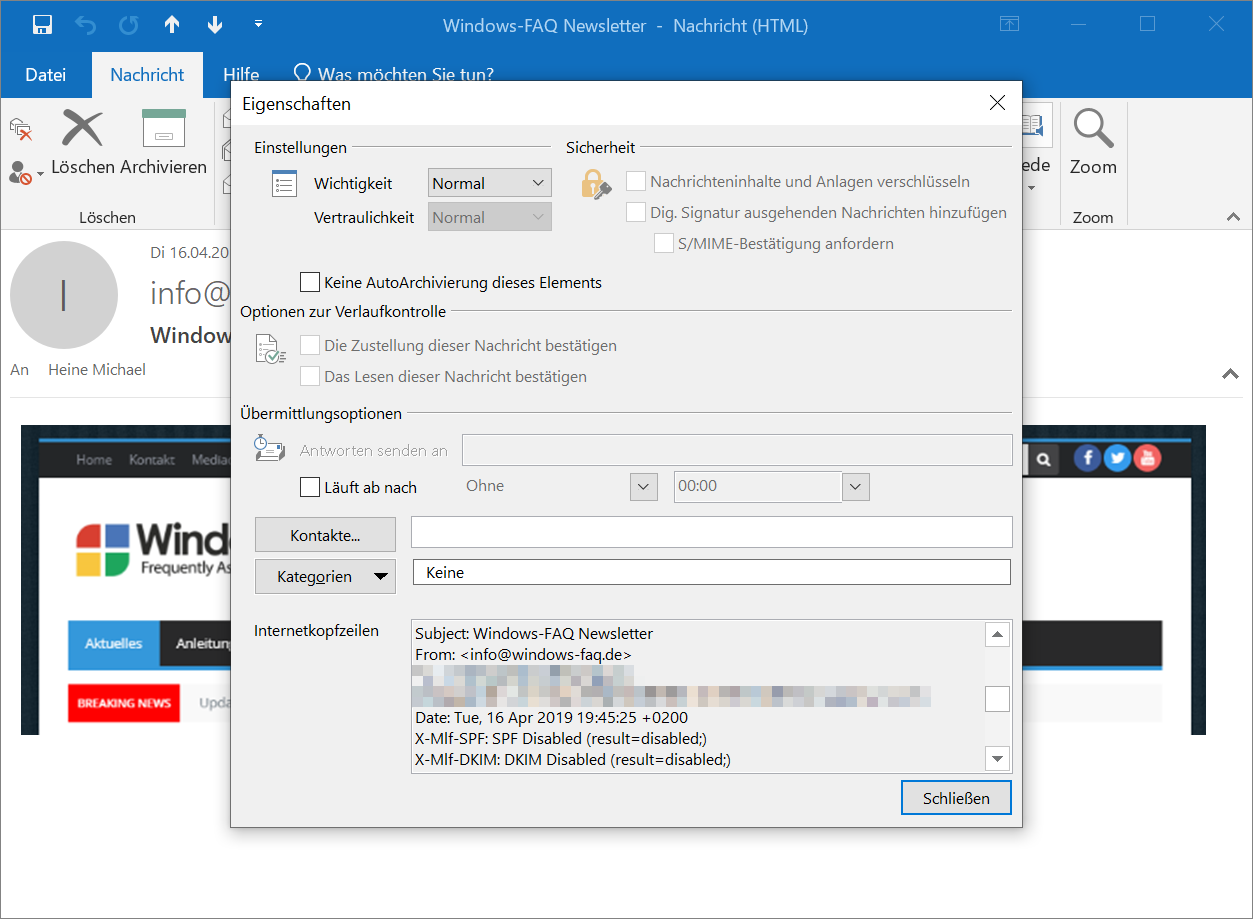 Here you can see the area
Internet headers
which holds all the necessary header information of the email. This includes the following email information :
Received from (incl. Computer name, mail server, SMTP server, IP addresses)
Thread index
Thread topic
From
To
Subject
Date
Message ID
MIME version
Content type
X-Mailer
Content class
Importance
Priority
X-MimeOLE
Return path
and possibly further information
This information is very helpful if you want to get more information about the delivery and delivery of the email , which you would otherwise not see in the standard view of the email.
Finally, we have listed a number of other tips and tricks for Microsoft Outlook that we have published here in the past on Windows FAQ.
– In Outlook size of the mailbox or individual folders find
the e-mails in Outlook delay –
– Useful keyboard shortcuts for Outlook
– Sent email to retrieve Microsoft Outlook
– A client operation failed – Microsoft Outlook
– Outlook PST file shrink or compress
– Activate the spelling checker in Outlook
– Create a backup of the Outlook PST file
– Convert the Outlook OST file to a PST file with OST2
– Mailbox export to PST files on the Exchange Server
– Exchange 2007 mailboxes export to PST file
– SCANPST – Tool to repair Outlook .PST files
– Outlook error message 0x800CCC90 and 0x800CCC92
– Outlook error message "The Operation failed. An object cannot be found. "