A few years ago, IT was mostly associated with specialized companies. And today? In the meantime, almost every company has IT, because very few companies can do without computers, the Internet and various programs. However, if you are looking for growth and want to position yourself on the market for the future, you should pay attention to high-performance IT. It must be as changeable as the corporate world, it must be secure, but it must also support users. This article takes a look at the topic and explains what companies should pay attention to.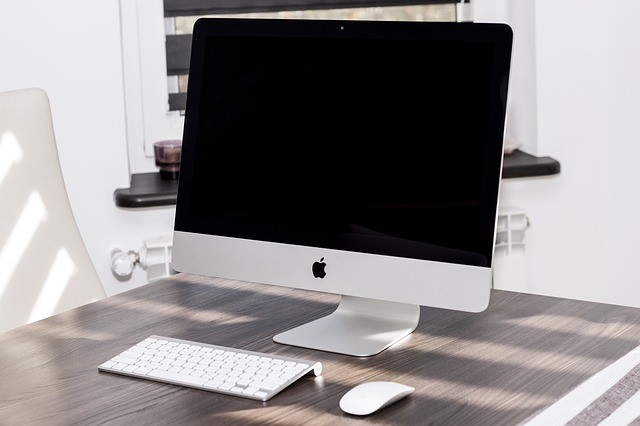 When it comes to IT, not only should employees be equipped with modern end devices – it is also about creating the necessary capacities in the area of ​​servers and software.
Targeted with a future buffer
Every entrepreneur probably still knows the scenario. In a small office there was a PC that also served as a server. The basic programs were installed here, this PC was connected to all others and every other PC also accessed the Internet via it. Only a few companies still work in this way today, since multiple access to the company's own system was often fragile because the performance limits were exhausted. Nevertheless, the scenario is a good example of the importance of good hardware in a future-oriented company:
Server – if you work with central software that every employee can access from his workstation, a powerful server is necessary. However, this should not only be designed for today's requirements, but also support the future. Because the company grows, significantly more people access the data. Switching to a new server too late usually costs more time and money.
Online – the internet is becoming increasingly important. Certainly, a company cannot ensure that broadband is finally installed in front of the door, but it can ensure that everything is in good condition inside the building. This also means that the technology is designed for Internet telephony, video chats and of course the use of clouds. Many programs are now available as a cloud solution for companies, but require good internet reception.
Tools – it is advisable to always select new computers, laptops or tablets so that they can be retrofitted relatively easily. The size of the storage space and the main memory are particularly important here. Windows 10 is a good example. Older devices with sufficient memory made the switch almost without any problems, but the memory was too small, the switch worked, but little was done afterwards.
Depending on the company, the hardware naturally also affects other areas. The future will increasingly bring computer-aided work or even robots, especially in crafts and production. So if you buy new machines today, you should not only pay attention to CNC support, but also other interfaces that allow the integration of new technologies.
Suitable software
Although small and regional companies may continue to work with the usual, industry-specific programs in the future, larger companies will need certain system solutions. These often make sense today because they increase the chances on the market and lead to better results:
CRM – even small law firms work indirectly with this program. Client management is nothing more than a customer management system. Doctors also use a slimmed-down version. In these examples, the CRM is simply integrated into the lawyer or doctor software. Other companies can receive a CRM and integrate it into the company-specific software. CRM is, among other things, customer sheets in which every single piece of information about this customer is entered. Every employee has access to this content and can see in order processing, for example, that the dunning department has sent out a dunning notice. If the CRM is connected to the telephone system and the Internet, it links incoming e-mails directly to the respective customer or shows on the screen which customer is calling.
ERP – the ERP is a very extensive system, which for a long time was rather accessible to large companies. In the meantime, however, it is also worthwhile for smaller companies, since it can often be individually adapted to the company. It is the "Enterprise Resource Management", which connects all areas of the company with each other and virtually brings branches, field staff and homeworkers to one table. With an ERP, market movements can be predicted, warehouse sizes can be reduced, and processes can also be streamlined. It also allows the integration of a number of other programs, for example CRM.
When choosing an ERP, companies should immediately check that there are sufficient interfaces and options for future developments. It must also be borne in mind that the first installation takes time and the employees have to be trained accordingly.
What are the challenges?
One of the biggest hurdles is likely to be the logistics and production area. With Industry 4.0, companies face new challenges. Here it is important to consider which path a company is taking. Smaller craft businesses will hardly be able to afford to bring a robot into the company, but will have to work with networked machines that can be controlled by PC.
Logistics faces other problems, however. The use of robots is certainly necessary here; they are already used in large camps. However, the speed of shipping is particularly important here. Customers are expecting their goods more and more early and companies have to react to them. Anyone who does not use a suitable ERP system today and operates the warehouse according to the latest standards has hardly a chance. This problem will increase in the future.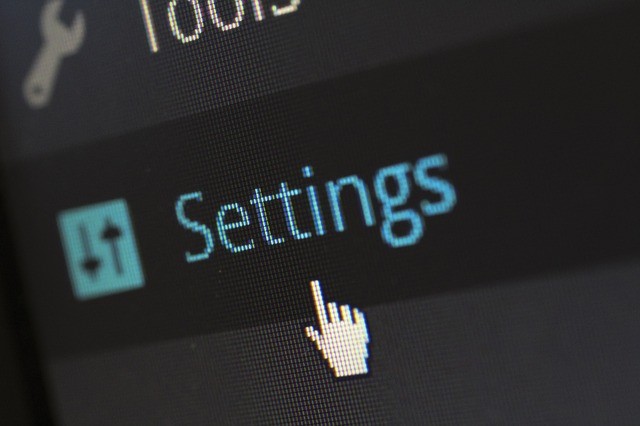 The important business software should be adapted to personal needs.
Conclusion – it has to be mastered
With Industry 4.0, many people raise the alarm and claim that the previous industry is more or less going under. Fortunately, this has already been said about the last three versions and industrialization did not lead to the end of the world, but to detective novels and the most famous fantasy work. Nevertheless, companies have to prepare and cannot wait in the metaphorical Shire for the future to pass them by. A number of programs and systems have long been launched on the market for smaller companies too, so that everyone has a chance if they only use them.

Image sources: Figure 1: @ sebagee (CC0 license) / pixabay.com
Figure 2: @ pixelcreatures (CC0 license) / pixabay.com