Again and again, users report about the BlueScreen error code 0x00000116 , also BSOD 116 for short . Like any blue screen, this error code suddenly appears and shows itself to the Windows 10 user as follows.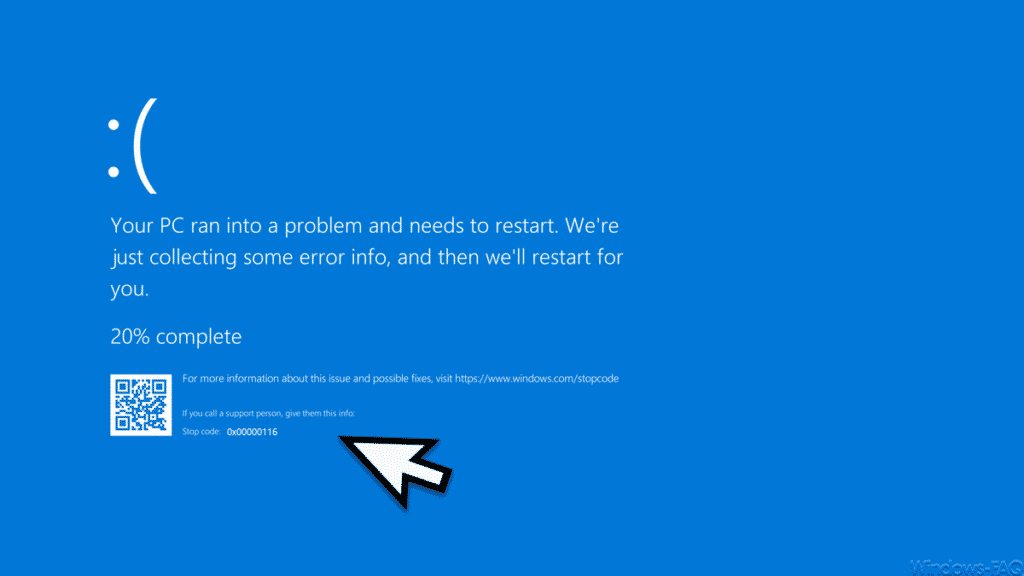 In Windows 7 or 8.1, the blue screen looks a bit different, Microsoft has designed the blue screen design in Windows 10 a little differently.
Cause of the BlueScreen error code 0x00000116
We have found that it is usually due to the graphics card driver that is currently used. Perhaps you recently updated the graphics card driver or made settings for the graphics settings. The BSOD 0x00000116 occurs particularly often with overclocked graphics cards . If you have also overclocked your graphics card for performance reasons , you should undo this setting.
You should also check whether driver updates have been carried out by installing Windows updates.
Error 0x00000116 occurs particularly often when using NVidia graphics cards and usually it is driver problems. For this reason, you should first check whether there is a new graphics card driver for your graphics card. You can usually find this driver from the manufacturer of the graphics card.
Switch back to the previous driver
Another option is to switch back to the graphics card driver that was installed last . To do this, you call the Windows device manager

and starts the program
compmgmt.msc
In Windows Device Manager you double-click on the graphics card and then switch to the tab
driver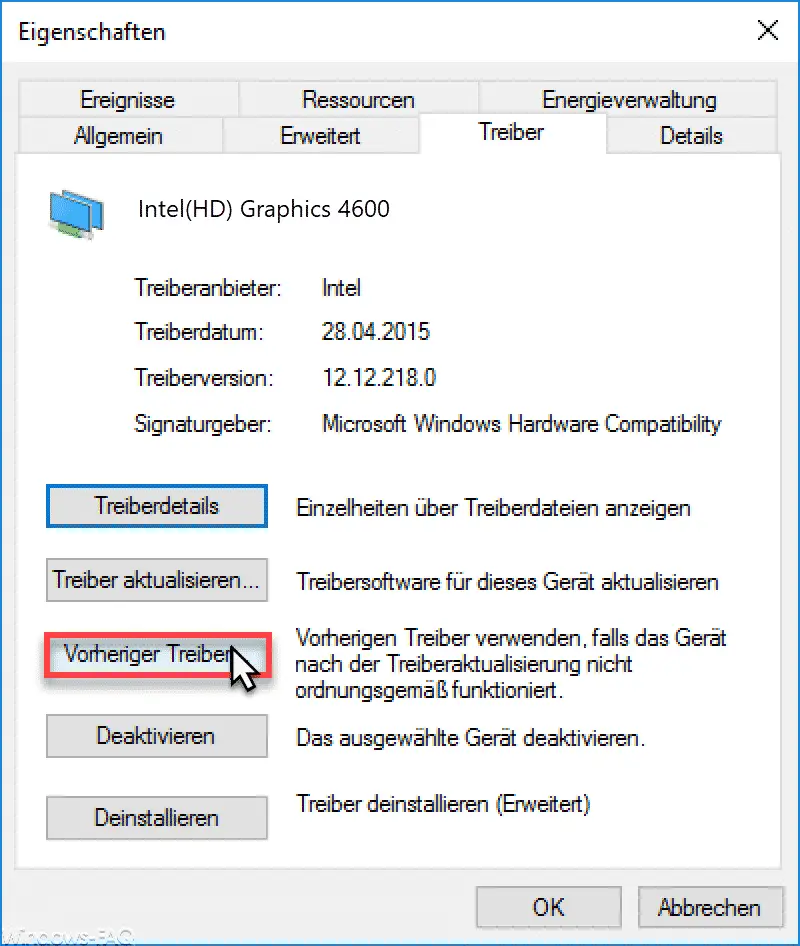 Here you now have the button
Previous driver
to switch back to the last installed graphics card driver .
We have reported numerous BlueScreen stopcodes in the past . Below you will find a selection of the most read articles.
– BlueScreen Stopcode BAD_POOL_CALLER 0x000000C2
– SYSTEM SERVICE EXCEPTION Blue screen error message
– BlueScreen Error – Internal Power Error
– Critical Process Died – BlueScreen (BSOD) eliminate error code
– 0x00000D1 BlueScreen error code
– BlueScreen KERNEL DATA INPAGE ERROR
– Blue screen error code STOP
– 0x00C000000D Windows blue screen
– BlueScreen under Windows 10
– Activate the blue
screen display for Vista and Windows 7 in the
event of system errors
– Blue screen screen saver for Vista – 0x000000139 Stop Code – KERNEL_SECURITY_CHECK_FAILURE Windows error – 0xC000035 Error Circular Kernel Context Logger